AOC recently introduced the AGON Pro AG254FG gaming monitor, with features for professional gamers and those gamers who want a competitive monitor. AOC has been focusing on the design of their monitors for some time now and truly the AGON Pro AG254FG is extremely beautiful.
The monitor is black and with red parts that represent the AOC logo, this monitor is the 25-inch version, an excellent size to play competitively, not that this size is the perfect reference to play for many players since currently 27-inch monitors have also gained a lot of popularity in competition, but from my experience being a monitor user of both sizes, this monitor is excellent for playing shooter games since the combination that it makes with the compatibility of 360 Hz is incredible if you have a GPU that can reach 360 FPS.
Removable screen, a very useful addition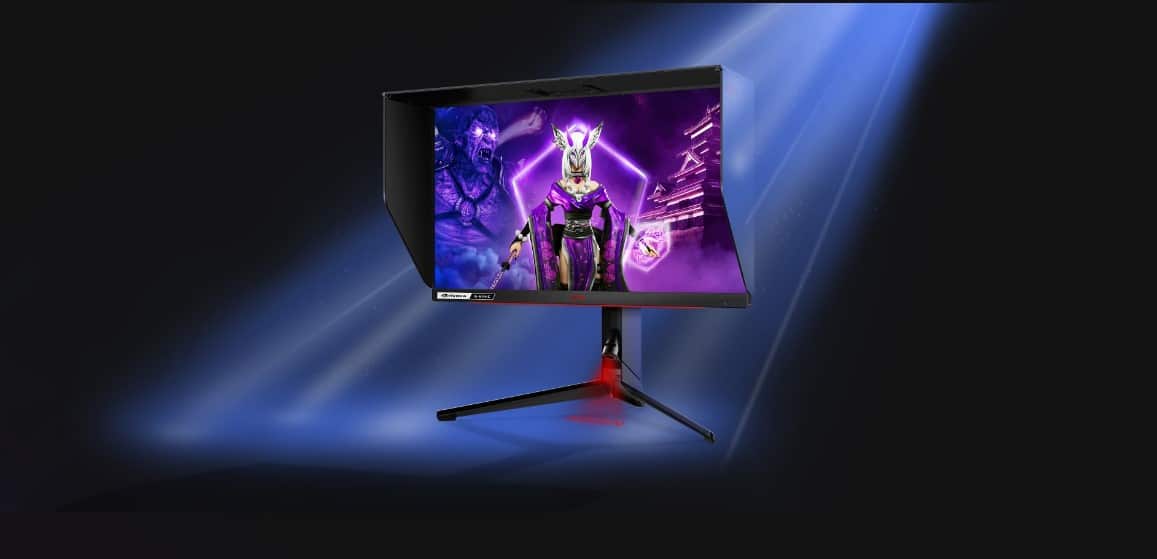 However, to look more professional, AOC has added a removable screen protector that eliminates shadows and glare from external light sources for optimal visibility of in-game action. This is very important for those who have their gaming setup in a living room with a lot of natural light, since this light is not like the current that we can turn off, the natural light is impossible to turn off unless you have very dark curtains. With the screensaver, players will have no problem concentrating on their games at all times. The stand provides a lot of flexibility in positioning, including a considerable height adjustment range of 110mm.
The AG254FG comes with a 25-inch IPS display. IPS displays are the ones that stand out when it comes to viewing angles, color reproduction, vibrancy, and overall image quality. This makes them among the best when choosing a monitor of this type. However, they do have a weakness when it comes to producing deep blacks. However, IPS panels have better color reproduction and response and are the most expensive on the market for the quality they offer. To be honest, this type of monitor is not for watching movies or TV series, AOC has built a very competitive monitor in every way. Players will be able to get a lot out of it if they know how to make a good combination with the technology that AOC offers in this monitor.
Incredible speed 360 Hz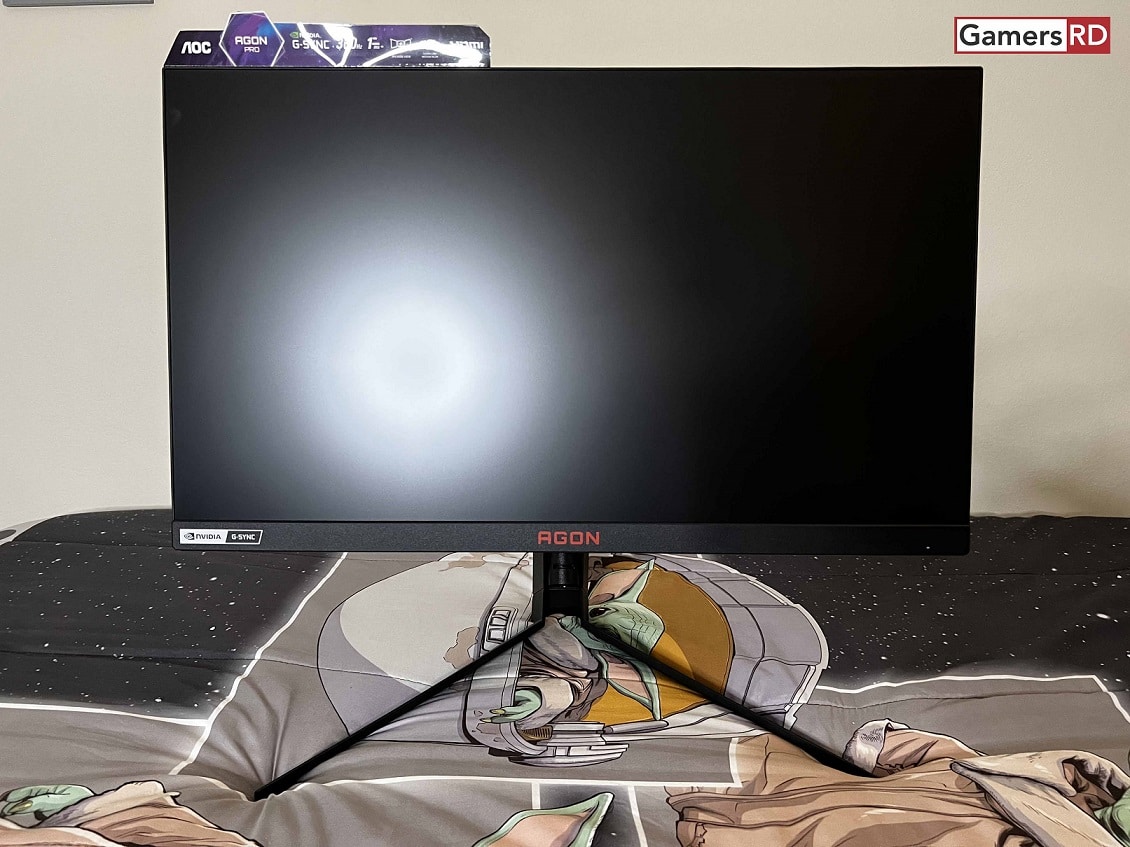 As I mentioned at the beginning, this monitor has an incredible 360Hz refresh rate, displaying more images per second than the average screen. But I'm going to be honest, in order to get to 360Hz and obviously 360 FPS in a game, the gamer must have a GPU and a CPU that can do this. However, the AGON Pro AG254FG gaming monitor has a 1920×1080 resolution that is indicated for competitive play, with this players will be able to configure the game in search of 360 FPS, this is the preferred option for lovers of electronic sports. all the world.
This will give gamers lower system latency for faster reaction times, virtually no ghosting, and smoother motion to stay on target. With four USB ports, this monitor has a headset output and multiple microphone inputs. A DisplayPort 1.4 connection enables full 1080p/360Hz resolution with G-Sync, while two HDMI 2.0 ports allow additional connections up to 240Hz. The 5W speaker duo is very decent for a monitor in this class and is compatible with DTS audio to provide better sound in games.
Regardless of whether the player has a good CPU and a good GPU to achieve this, it should also be remembered that there are games that are a bit difficult to achieve since their configuration is heavy, games like Call of Duty: Warzone are the ones that give pain head to accomplish this. However, in games like VALORANT, Fortnite, CS:GO, Rainbow Six Siege, and Overwatch, gamers will have no trouble getting the most out of a monitor in this category. For this reason, many players can achieve a loss faster than others, since the advantages of being able to play with a monitor with 360 Hz, is extremely incredible, the advantage is quite noticeable in games and they will easily be called a hacker without really being one.
Response time 1 ms and HDR 400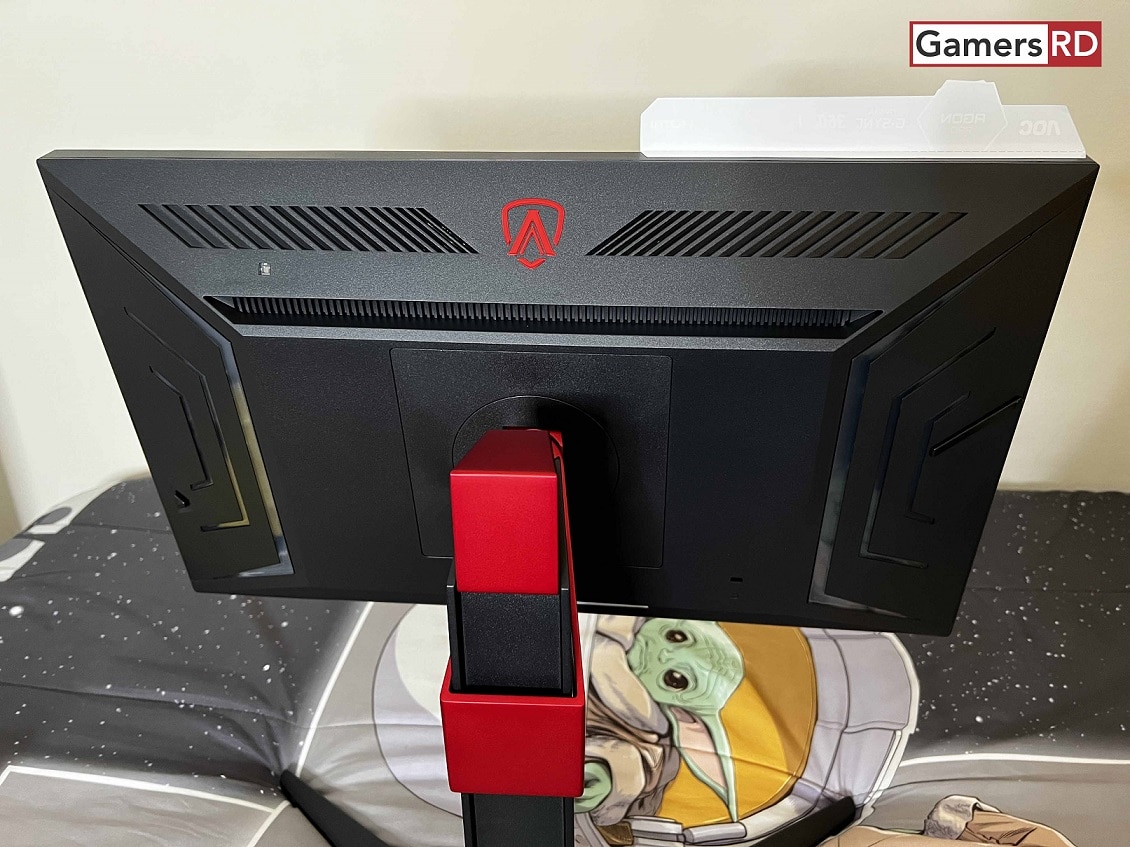 This NVIDIA G-SYNC Compatible monitor enables gaming at an unprecedented 360Hz frequency and offers ULMB with ultra-fast response times from pulsed displays to slower-natured "hold" LCD displays for moving objects clear and diaphanous. A 1ms GTG pixel response time means smear-free speed for an enhanced experience. Fast-moving action and dramatic transitions will play smoothly without ghosting.
HDR 400 represents a significant improvement over common monitors that fail to reach 2K resolution. The maximum luminance of 400 cd/m² allows the display to enhance image quality with a multi-color spectrum and more diverse contrast. VESA certification guarantees rich detail and realistic representations of game and movie worlds. Fornite is a game where you can enjoy the HDR of this monitor with great splendor, since it is a very colorful game and the landscapes are seen with surprising details. Although there are many monitors with HDR 600 of the same brand, I think that this one could also have it since it has better technology, although to be honest it works very well anyway, but something that many players might ask is, why not AOC did not put more advanced HDR technology in this monitor.
RGB y AGON Quick Switch
Something that cannot stay is that this monitor has a beautiful RGB, which can be configured for magnificent lighting in any gaming setup. It comes with a reflector that displays the AGON logo in two shapes, giving a beautiful color scheme that can be easily changed in the monitor menu.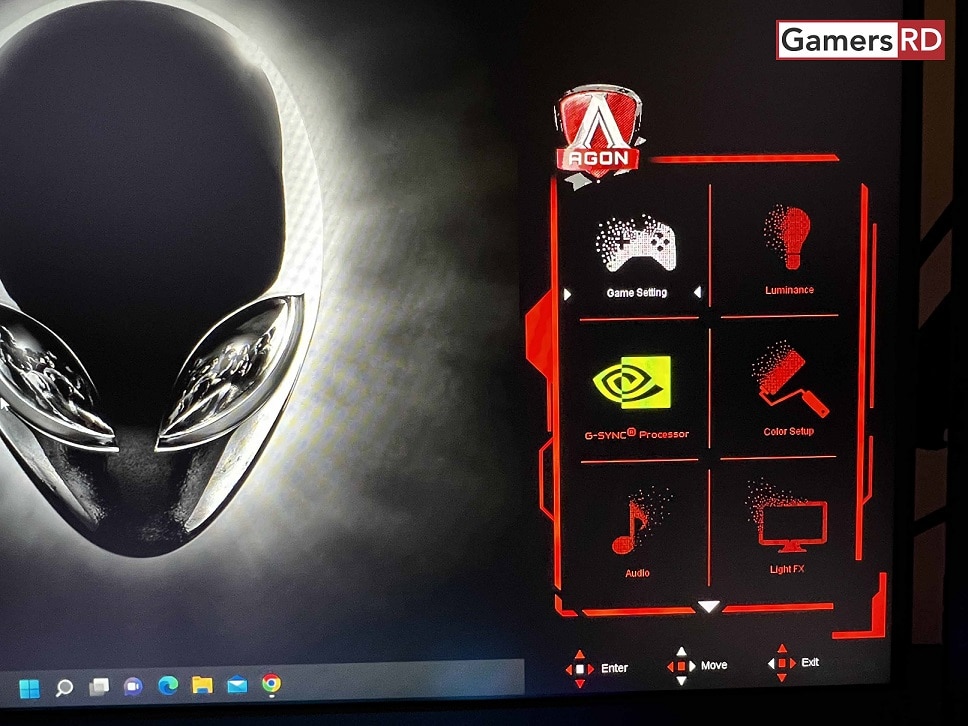 One of the impressive things that AOC has been doing lately in their pro line of gaming monitors is that they have been including a controller to make things easier for gamers. Changing your monitor settings while playing against others seemed like an impossible task. AGON Quick Switch, you can save your preferred monitor settings and switch between them with a simple click and at the same time offers a great facility to configure the monitor to the gamer's taste in a very fast and efficient way. It offers configurations between the settings Built-in presets for FPS, Racing or RTS games and you can customize the most ideal settings to your liking and save them.
conclusion
The AGON Pro AG254FG gaming monitor is an excellent option for competitive gamers and for those who are fully into eSports. However, the 360Hz compatibility is amazing as this works magic in games allowing players more significant advantages. Its design is very attractive, and I can say that it is one of the most beautiful monitors currently on the gaming market. If you are looking for a gaming monitor with a 1920×1080 resolution, and one that is extremely fast, this would be the best option. This review was made thanks to the gaming monitor provided by AOC.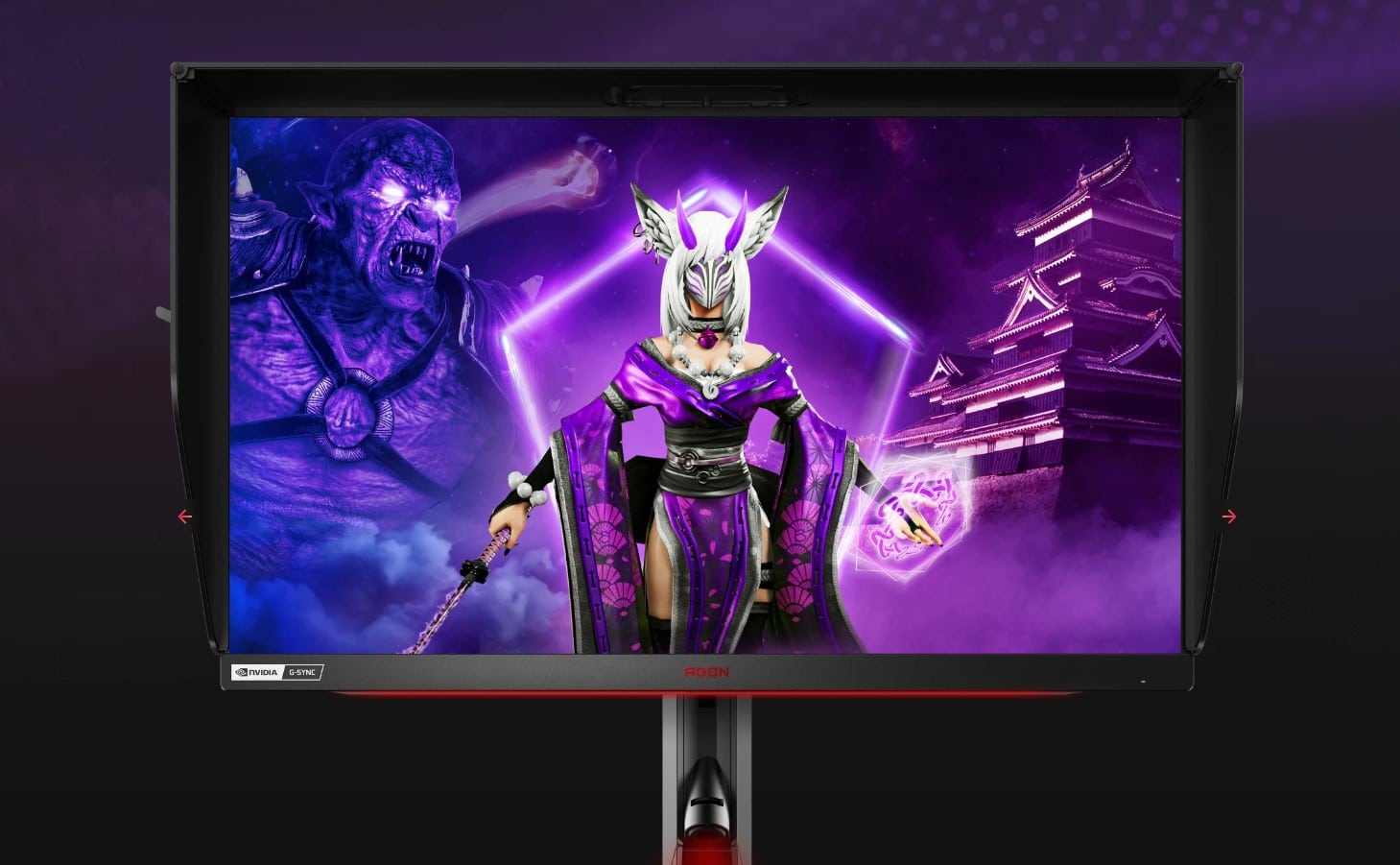 #AOC #AGON #Pro #AG254FG #Review