Filming Italy: Cinema meets Art is a project organized by Agnus Dei Association of Tiziana Rocca in collaboration with the Directorate of the State Museums of the City of Rome directed by Dr. Mariastella Margozzi and the director of Pantheon the arch. Gabriella Mustoaimed at cinema audiences who aim to bring cinema to places of culture, combining the Cinema and the History in the city of Rome, with the aim of promoting the cultural spaces of the Capital and increase tourism.
Tiziana Roccathe General Director of the Filming Italydeclares:
"This is a project that I strongly wanted because I am convinced that if art inspires cinema, it is also cinema that inspires art. And so we will open the doors of two of the most representative historical and museum sites in Rome, the Pantheon and the Ara Pacis, for an absolutely new and unique event of its kind, in which the public will have the opportunity to participate for the first time. to debates with cinema experts, international and Italian stars, in breathtaking monuments "
Filming Italy program: Cinema meets Art
There will be two days dedicated to masterclass with several artists of the Italian and international cinema scene.
Tuesday 14 June it is the turn of the award-winning theater and film director Julie Taymorof the protagonist of the Twilight saga, Billy Burke together with the American director and producer Steven Chester Princeof the actor, producer and screenwriter Nick Vallelonga together with the star of the television series Gomorra Salvatore Esposito and the American actor Joe Cortese. The meetings will be moderated by the writer, writer and VP of Variety, Steven Gaydos.
Filming Italy – Tuesday 14 June, Pronaos of the Pantheon
Wednesday 15th June will see the succession of the icon of Italian cinema Sandra Milothe unforgettable Sandokan, Kabir Bedithe protagonist of This is us, Justin Hartleythe Argentine singer and actress Lola Ponce and the Black Panther star Winston Duke. The meetings will be moderated by the Variety journalist, Nick Vivarelli.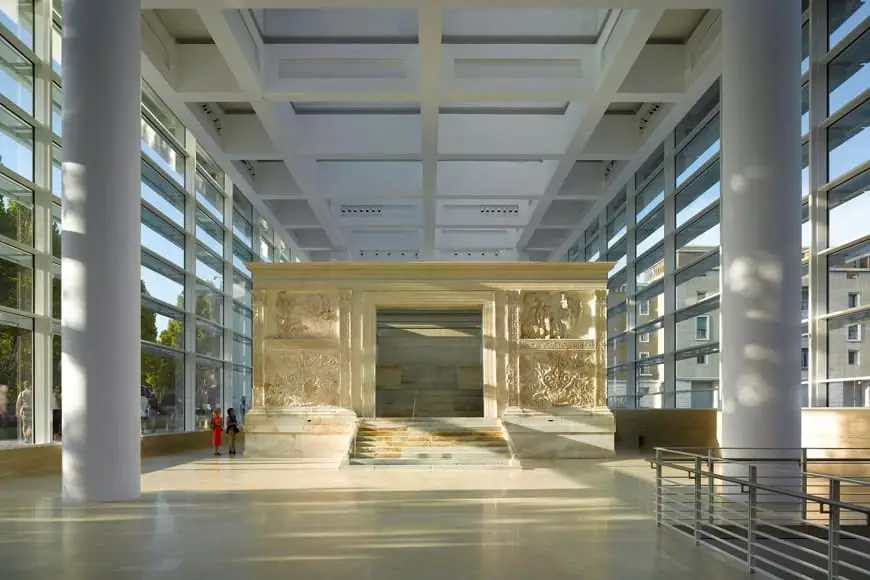 Filming Italy – Wednesday 15 June, Museo aria Pacis
Summing up:
Tuesday 14 June, Pronao del Pantheon
Moderator: Steven Gaydos, VP of Variety
18:00 – Julie Taymor (streaming only)
6:30 pm – Billy Burke & Steven Chester Prince
19:00 – Nick Vallelonga & Salvatore Esposito
7:30 pm – Joe Cortese
Wednesday 15 June, Pacis Air Museum
Moderator: Nick Vivarellijournalist of Variety
17:00 – Sandra Milo
17:30 – Kabir Bedi
18:00 – Justin Hartley
18:30 – Lola Ponce
19:00 – Winston Duke
The Pantheona place of worship and contemplation, welcomes the beauty of one communication with the public and the pilgrims also mediated by most different expressions of artin a constant tension towards the consciousness.
L'event expected at Pantheon in the evening of June 14aims to reinterpret this natural connotation of the site that opens its spaces to an original form of popular experimentation of international film culturethanks to the participation of the director Julie Taymor and the other protagonists of the masterclass.