Presented at the latest EICMA, the Chinese manufacturer's naked is available in dealerships and differs from the Heritage version in terms of chassis, aesthetics and driving position. Data, photos and price
May 25, 2022

TOThe latest edition of EICMA in the CFMoto stand next to the neoclassical twin 700 CL-X Heritagehere our test, two novelties were exposed as variants of that platform: the sports one CL-X Sport and touring CL-X ADV.
In the meantime, the Sportproposed in the colors Velocity Gray And Nebula White with respectively blue and fluorescent yellow inserts, goes on sale at 7,390 euros ex reseller. Nine hundred euros more than the Heritage version, but which differs a lot in the chassis part.
La Sport stands out immediately for the different driving position conferred by half-handlebars low (with mirrors mounted at the ends) instead of the classic raised tubular handlebar.
The footrests are just further back and the saddle it has a sportier design: it is narrower and thinner. In addition there is then the tail seat cover that completes it, while the different aesthetic of the tail is integrated by the sides and the conveyors on the sides of the radiators in carbon look.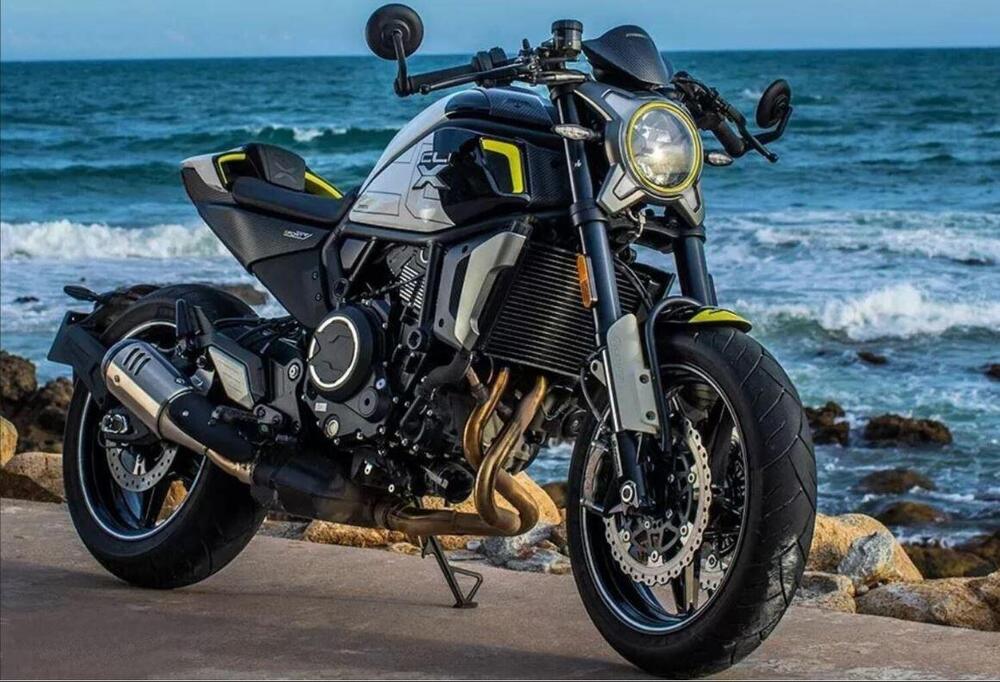 Lhe chassis employs the same chassis which draws the profile of the tank and the same swingarm in aluminum alloy with a sporty look from the Heritage model. However, the wheels that are both from change 17 inchnewly designed and with a wider channel to accommodate tires in the sizes 120/870 and 180/55 (the Heritage has an 18-inch front and narrower tires).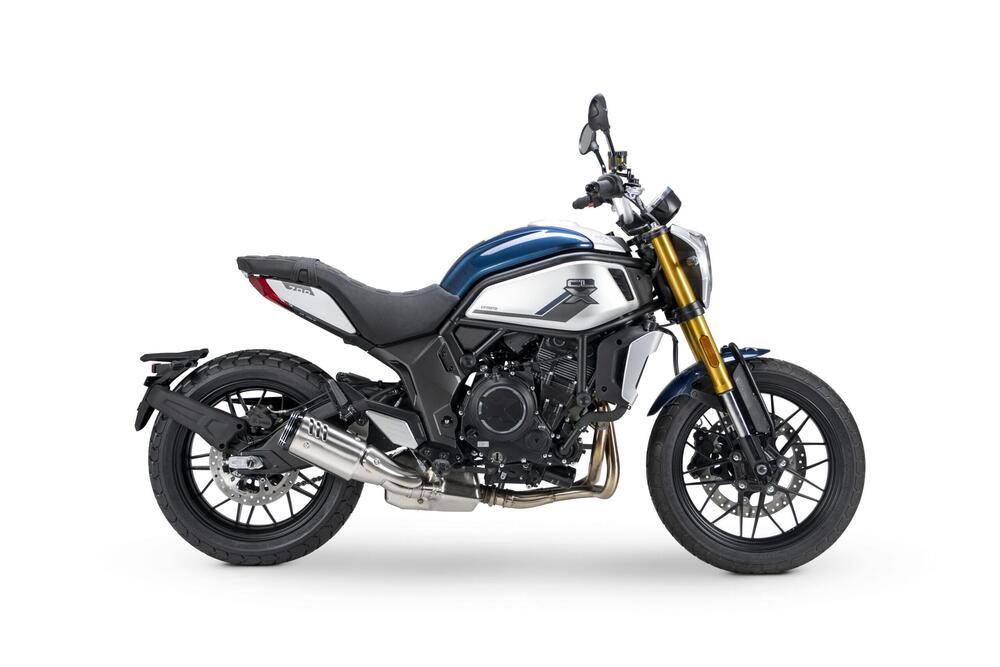 Lfork is one Kayaba upside down with 41 mm stems e adjustments for spring preload and compression and rebound hydraulics (separated in the two rods). The rear shock absorber is central, mounted at an angle to leave space below the exhaust and is adjustable in spring preload and rebound.
A appears at the front double disc 300 mm with daisy profile equipped with radial attachment pliers Brembo (it is a single from 320 and by J.Juan on Heritage); at the rear the disc is 260 mm and the ABS has two channels.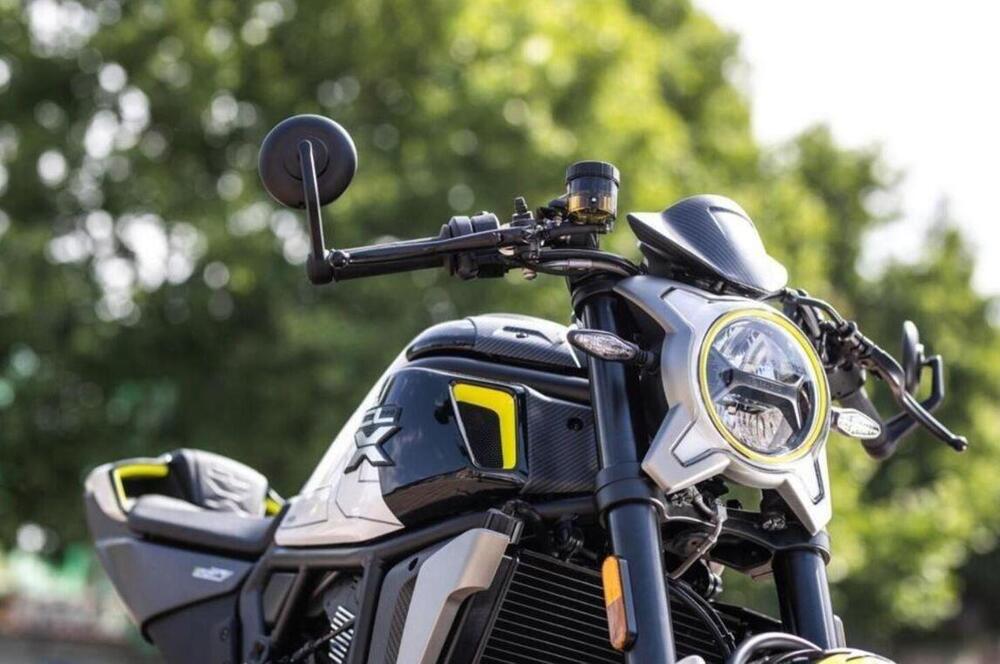 La 700 CL-X Sport has a wheelbase of 1,435 mm, tank of 13 litershigh saddle 795 mm from the ground and a declared unladen weight of 189 kg.
The engine, produced in China by CFMoto with the code 283MU, is a two-cylinder in-line liquid-cooled, with twin-shaft distribution and eight valves, displacement 693 cc and power declared in 70.5 horsepower at 8,750 rpm.
Develop a maximum speed stated in 180 km / hwhile the average consumption is announced in 20 km / liter.