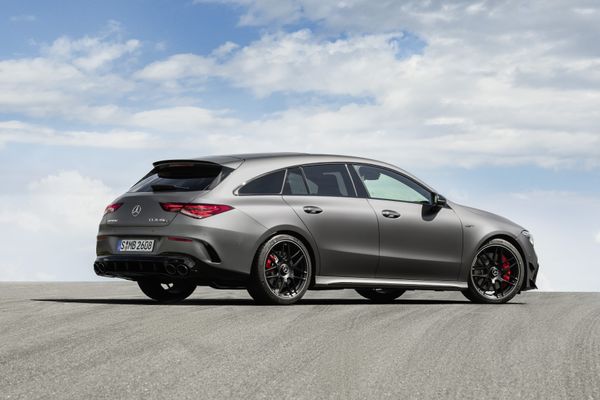 Mercedes-Benz initially planned fewer body styles for the current A-Class generation. In the end there were more. The manufacturer is now again announcing that the next A-Class family will come in fewer flavors. This time, the car manufacturer will add the word to the deed.
Why this time? Because volume is no longer the starting point, but the profitability of the manufacturer. The brand wants to focus more on the higher segments, where it can earn more money with the different types. The fierce competition in the lower segments results in discounts and therefore lower margins, while the development costs are relatively high.
Four variants remain
Mercedes-Benz has the lower limit of the C-segment and supplies the A-Class family in that class as a five-door hatchback, four-door sedan, CLA Coupé, CLA Shooting Brake, B-Class, GLA/EQA and GLB/EQB. Mercedes-Benz does not indicate which types will be followed up. According to the automaker, only four will remain. When choosing, the brand will certainly look for body styles that are internationally successful. Although a type like the hatchback is extremely popular in Europe, elsewhere in the world the buyer prefers the sedan. It is conceivable that Mercedes-Benz will not come up with one-to-one replacements, but with new concepts that appeal to a wider international audience.
Mercedes A-Class up for discussion again
New architecture
Mercedes is currently working on the 'entry luxury' dubbed models. The first type will arrive in two years' time. He's on a new platform called MMA. The bottom section replaces the MFA2 platform, which is currently in use. The main difference between the two architectures is that the new generation is suitable for multiple powertrains, but the starting point during development is the electric powertrain. Techniques presented by the company with the study model Vision EQXX will be used for the models.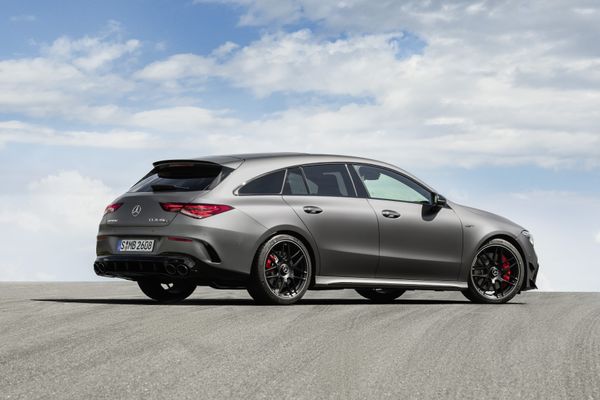 Sales volume
According to Mercedes-Benz, the choice for the new platform and the reduction in the number of body styles means a decrease in sales volume in the C-segment by 25 percent in 2026 compared to 2019.
Seen a mistake? Mail us. We are grateful to you.
News

Yesterday,

Max Verstappen wins by luck in Barcelona, ​​takes the lead in World Cup

News

Yesterday,

You want this occasion: 360 hp Peugeot 508 SW PSE, 'just like a bitcoin'

News

Yesterday,

Quest for excitement: Mégane E-Tech Electric vs. Cupra Born

News


21 mei 2022,

Why the 300 SLR Uhlenhaut is worth 135 million euros

News


21 mei 2022,

Pop-up museum 50 years BMW Motorsport

News


21 mei 2022,

Mercedes-Maybach comes with a new model in which you want to be seen

News


21 mei 2022,

Autovisie Knowledge Quiz: the crossing – part 1

News


20 mei 2022,

Why the Renault Scenic gets normal doors
window.didomiOnReady = window.didomiOnReady || []; window.didomiOnReady.push(function (Didomi) { window.tc_vars = {
// Add Didomi variables didomiGDPRApplies: window.didomiState.didomiGDPRApplies, didomiIABConsent: window.didomiState.didomiIABConsent, didomiVendorsConsent: window.didomiState.didomiVendorsConsent, didomiVendorsConsentUnknown: window.didomiState.didomiVendorsConsentUnknown, didomiVendorsConsentDenied: window.didomiState.didomiVendorsConsentDenied, didomiPurposesConsent: window.didomiState.didomiPurposesConsent, didomiPurposesConsentUnknown: window.didomiState.didomiPurposesConsentUnknown, didomiPurposesConsentDenied: window.didomiState.didomiPurposesConsentDenied, didomiExperimentId: window.didomiState.didomiExperimentId, didomiExperimentUserGroup: window.didomiState.didomiExperimentUserGroup, }; if(tc_vars.didomiPurposesConsent != ''){ console.log( 'cookiewall okay'); consentLevel = 3; loadAllScripts(); } });
window.didomiEventListeners = window.didomiEventListeners || []; window.didomiEventListeners.push({ event: 'notice.clickagree', listener: function () { console.log('clicked agree'); consentLevel =3; loadAllScripts(); return false; } }); window.didomiEventListeners.push({ event: 'preferences.clickagreetoall', listener: function () { console.log('clicked agree'); consentLevel =3; loadAllScripts(); return false; } }); window.didomiEventListeners.push({ event: 'preferences.clicksavechoices', listener: function () { console.log('clicked agree'); consentLevel = 3; loadAllScripts(); return false; } });
function loadAllScripts(){ console.log('start loading all scripts 2.19'); console.log(tc_vars.didomiPurposesConsentDenied);
var deniedConsent = tc_vars.didomiPurposesConsentDenied; if(deniedConsent.indexOf('cookies') == -1){
//SETTING VARIABLES var wpk_tags = dataLayer[0].Tags; if (wpk_tags != undefined) { var wpk_tags_array = wpk_tags.split(','); }else{ var wpk_tags_array = []; }
var sales_keywords = dataLayer[0].sales_keywords; if(sales_keywords == undefined){ sales_keywords=""; }else{ sales_keywords = sales_keywords.replace(/_/g, ''); sales_keywords = sales_keywords.replace(/&/g, '_'); sales_keywords = sales_keywords.replace(/&/g, '_'); }
if (typeof dataLayer[0].Site !== 'undefined') { var site_name = dataLayer[0].Site.toLowerCase(); }else{ var site_name=""; }
site_name = site_name.split(".");
//SETTING VARIABLES
var script = document.createElement("script"); script.src = "https://shared.mediahuis.be/cxense/cxense.autovisie.min.js"; script.type = "didomi/javascript"; script.setAttribute('data-vendor','iab:412');
console.log('ads: '+deniedConsent.indexOf('create_ads_profile')); console.log('content: '+deniedConsent.indexOf('select_personalized_content'));
if(deniedConsent.indexOf('create_ads_profile') < 0 && deniedConsent.indexOf('select_personalized_content') < 0){ document.head.appendChild(script); console.log('load cxense!!!'); }else{ console.log('NOT load cxense!!'); } if (dataLayer[0].show_banners == 1) { // console.log('fillSlots'); setTimeout(function(){ fillSlots(); }, 1000); } if(deniedConsent.indexOf('social_media') < 0){ var y = document.getElementsByClassName("social-media-no-consent-box"); var i; for (i = 0; i < y.length; i++) { y[i].style.display = "none"; } var x_fb_post = document.getElementsByClassName("fb-post-no-consent"); while(x_fb_post.length > 0) { x_fb_post[0].className = "fb-post"; }
var x_fb_video = document.getElementsByClassName("fb-video-no-consent"); var i; while(x_fb_video.length > 0) { x_fb_video[0].className = "fb-video"; }
var x_twitter = document.getElementsByClassName("twitter-tweet-no-consent"); while(x_twitter.length > 0) { x_twitter[0].className = "twitter-tweet"; }
var xi = document.getElementsByClassName("instagram-media-no-consent"); while(xi.length > 0) { xi[0].className = "instagram-media"; }
var script = document.createElement("script"); script.src = "https://platform.twitter.com/widgets.js"; document.head.appendChild(script);
var script = document.createElement("script"); script.src = "https://www.instagram.com/embed.js"; document.head.appendChild(script);
var script = document.createElement("script"); script.innerHTML = "window.instgrm.Embeds.process();"; document.head.appendChild(script);
var script = document.createElement("script"); script.src = "https://connect.facebook.net/nl_NL/sdk.js#xfbml=1&version=v8.0";
var facebookDiv = document.createElement('script'); facebookDiv.innerHTML =`window.fbAsyncInit = function() {FB.init({ xfbml : true, version : 'v5.0' });}; `; document.head.appendChild(facebookDiv);
var my_awesome_script = document.createElement('script'); my_awesome_script.setAttribute('src','https://connect.facebook.net/en_US/sdk.js'); my_awesome_script.async="true"; my_awesome_script.defer="true"; document.head.appendChild(my_awesome_script);
}
} }
if (navigator.userAgent.toLowerCase().indexOf('cxensebot') != -1) {
loadAllScripts();
}