After the V11 Sport Scura, awarded Best Café Racer, the Japanese customizer Kenji Katsumoto got his hands on a Griso 1100 with mastery
May 12, 2022

No.in his workshop in Fukuoka, Kenji "Katsu" Katsumoto is used to transforming them Harley-Davidson in often extraordinary unique pieces. However in 2002 Katsu Motorworks, his atelier, presented the Moto Guzzi V11 Dark receiving the Best Café Racer award at the Japanese show Mooneyes.
Last year Kenji was contacted by a customer who wanted a replica of the Scura, but after long chats the choice of a donor bike fell on a Griso 1100. In particular, it was a 2006 version, updated by Katsu with details of the later 1100 with a four-valve cylinder head.
L'goal was to achieve a combination of café racer and streetfighter, starting from a blank sheet with only a few stakes: the customer asked for sportiness, one style without smooth lines andaluminum used for the superstructures left exposed.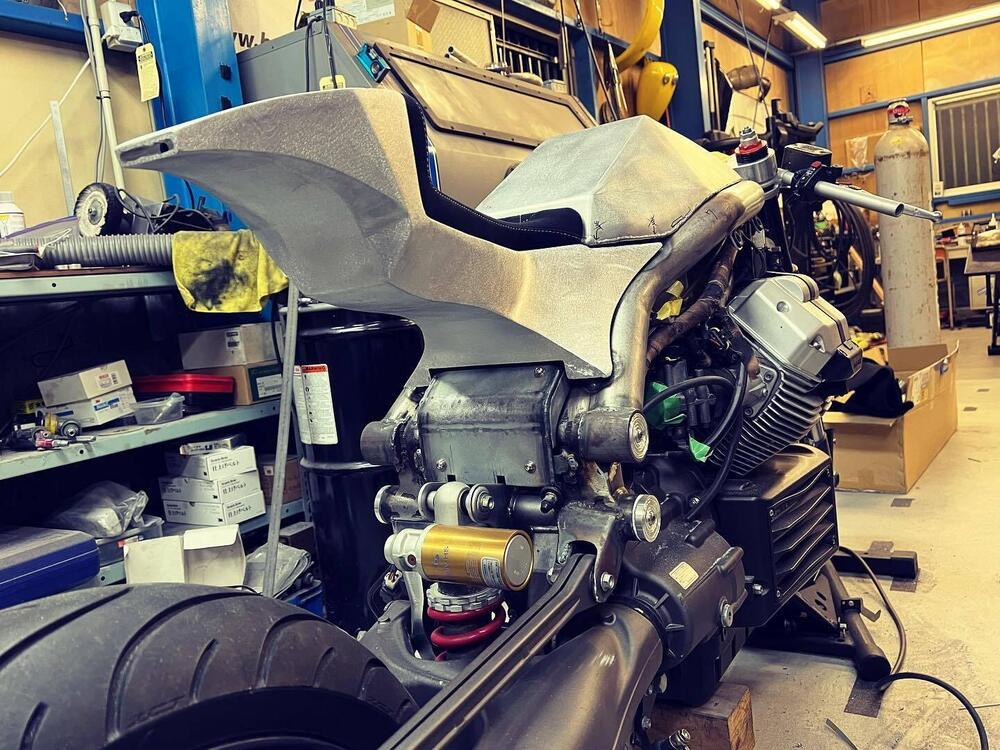 D.fter several attempts he found the shape considered ideal for the tank and at that point the other parts followed.
All obtained manually working the aluminum sheet.
The bike had to appear muscular but slim, so it was necessary to find space for the electrical system and the battery right in the tank area. Side conveyors followed the course of the steel tube frame and the small tail required the construction of a special rear frame to support the saddle.
The tail lights have been moved to the license plate holder, including the direction indicators.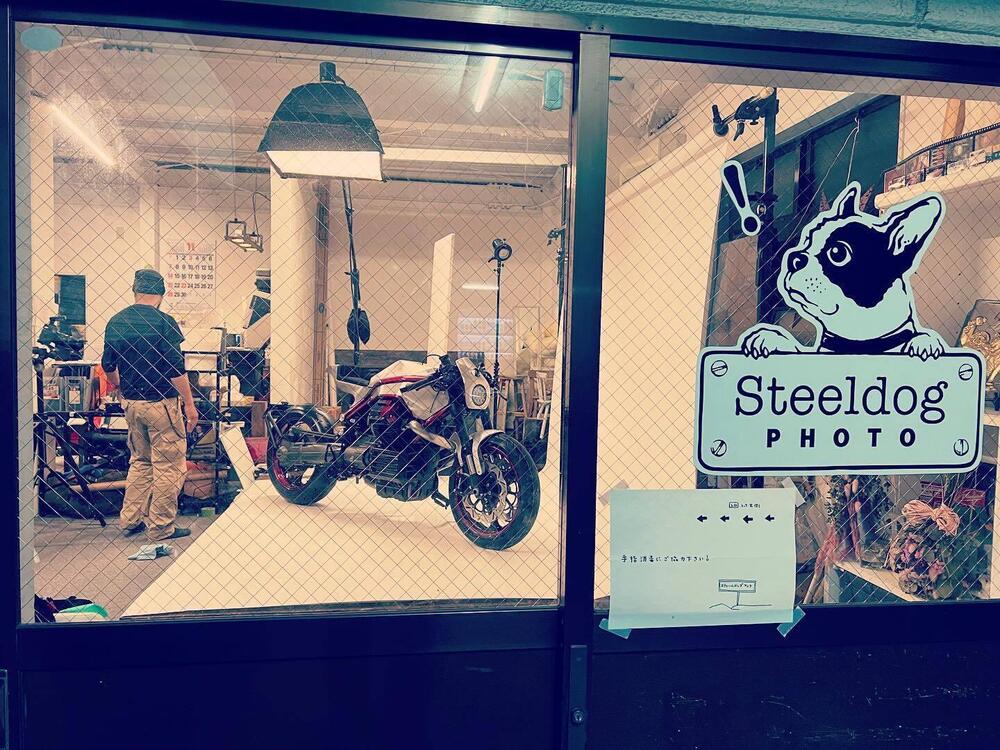 No.el front stands a little fairing claw that houses two round headlights of different diameters and superimposed, the front fender has in contrast sinuous shapes that are partly found in the tail.
The two-piece handlebar and the controls come from one Ducati 999 and the front of the 8-valve 1100 has been combined with the rim, considered more beautiful, of the 4-valve version; therefore it was necessary to modify the Pro Bike brake disc attachments.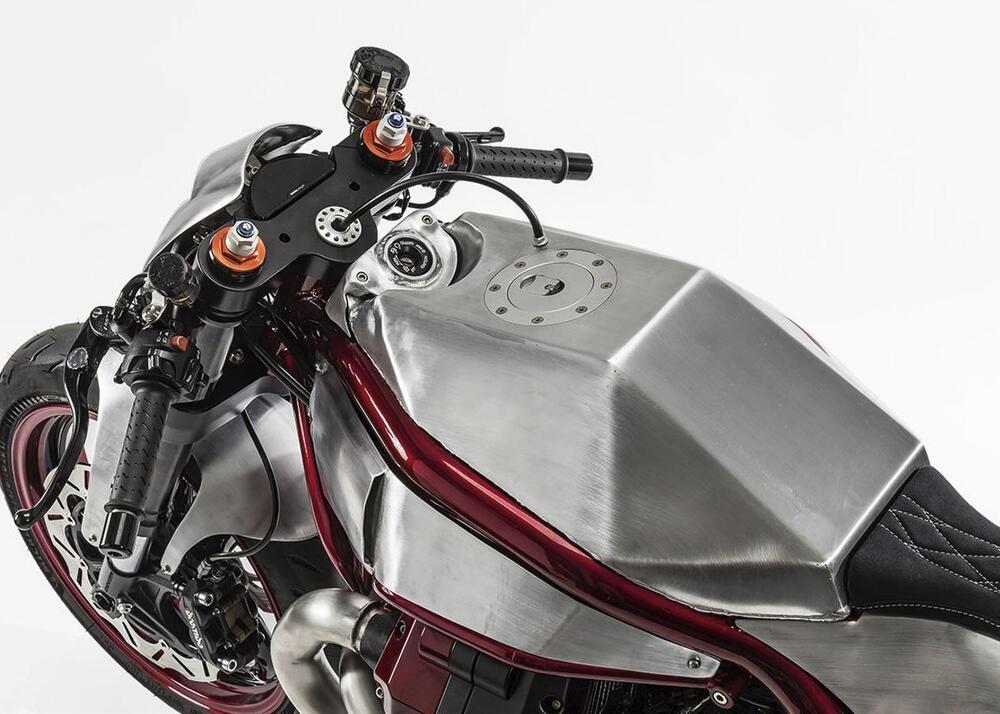 THEThe engine, which remained standard apart from the calibration required by the new K&N filters that took the place of the air-box, has been repainted and the head covers partially painted cherry red take up the same frame coloring and rims: a beautiful red that contrasts beautifully with the natural color of the aluminum.
source BikeExif, photo Kazuo Matsumoto