In Maggiora second in the summation two races second Seewer and third Renaux. Slight extension for Geerts on Vialle in MX2. Little time to rest: the Sardinian GP is scheduled for next weekend
May 9, 2022

MXGP, Gajser dominator

TO half championship Tim Gajser he accumulated an advantage of 81 points over Maxime Renaux, 105 over Jeremy Seewer and 116 over Jorge Prado who was absent in the Italian GP due to an injury.
That of the Slovenian is the third consecutive double: Trentino, Estonia and now Italy. One domain.
In the Piedmontese stage Gajser on Honda managed to prevail over the two Yamaha riders Seewer and Renaux who exchanged the podium position in races 1 and 2.
Overall, the first Italian is Alberto Forato, tenth with 132 points.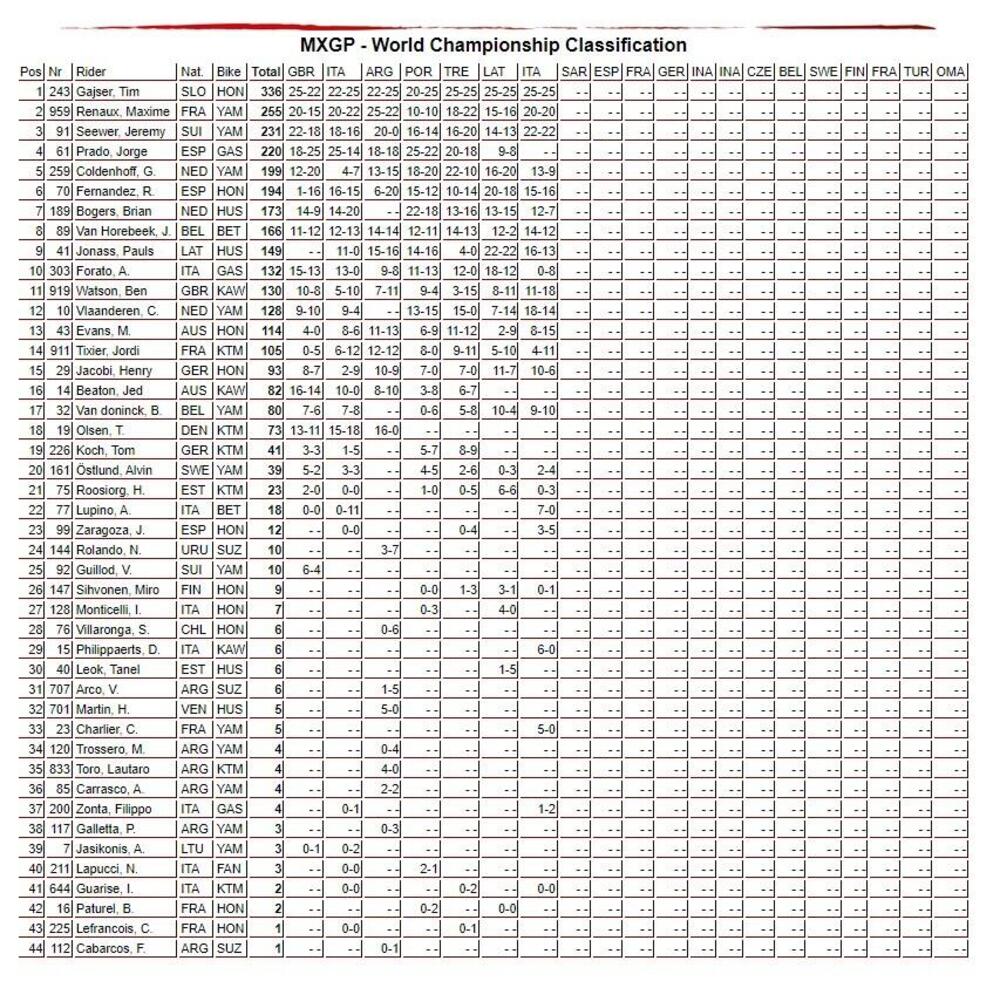 MX2, slight extension by Geerts on Vialle

THEn MX2 it was Jago Geerts who achieved the best results in the Piedmontese weekend with a victory in Race 1 and a second place in Race 2.
Behind him the rival for the world title Tom Vialle, third and first in the two heats.
In the general classification Geerts has 291 points, Vialle 285: the two-man challenge continues. Third Laengenfelder 216, fourths tied for De Wolf and Haarup with 211. First Italian, seventh, Mattia Guadagnani 172.