Caberg introduces in the 2022 catalog with regard to the Freeride model, the new Nuke color version that joins the previous Formula available in three color variants and the popular Iron, Rusty and Maori
May 5, 2022

F.reeride Nuke is made of fiberglass and is available in two different sizes as regards the outer shell, the choice can fall on a small shell with sizes XS 53/54, S 55/56, M 57/58 and L with a 59 or on a larger shell with sizes ranging from an XL 60 to an XXL 61.
The technicians Caberg have worked with the aim of reducing weight, limiting size and volume, thus obtaining a helmet, jet, compact, resistant and visually slim.
The objectives were achieved by reducing the size of the shell, currently among the smallest on the market, thus obtaining a weight of just over 800 grams. Thanks to this small size Freeride Nuke it is easily placed in the saddle pads, even in the narrowest ones.
The finishes are all Made in Italy like the five rivets drowned in the edge of the shell, the steel air intakes inserted in the neck roll and the leather inserts.
In the rear part of the vintage-style jet helmet of the Bergamo-based company Caberg a screen-printed eyeglass holder is inserted and the glasses are available in the catalog Century at the cost of 48.99 euros.
New color variant for the Caberg Freeride: Nuke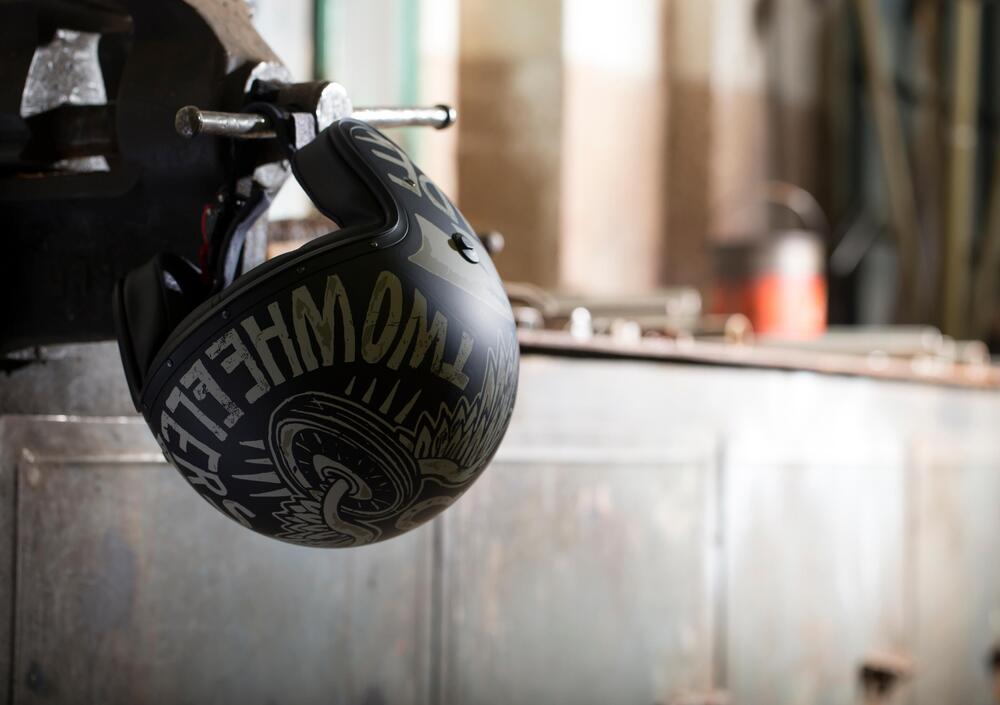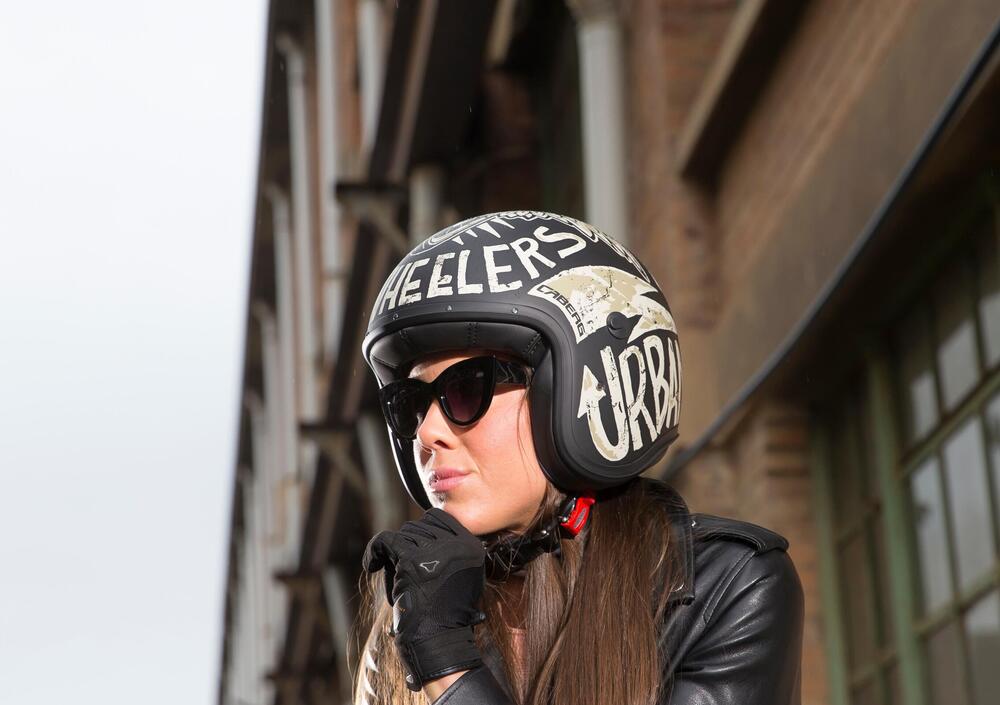 Lhe new color version can also be easily equipped with the long and transparent visor that is standard and is present inside the packaging. The visor of the model Freeride Nuke essential and protective especially in the winter months or when you travel many kilometers on outings.
Nukelike all other models Freeridecan be accessed with the system JUST SPEAK EVO or with other communicators available in the after market which, thanks to the seats inside the helmet, allow you to communicate not only with your mobile phone and with your passenger but also to connect to a GPS or listen to music through the telephone or player MP3.
The interior of the jet helmet by Caberg they are made with breathable fabrics and leather and can also be easily removed for washing, Freeride Nuke has a micrometric adjustment buckle closure system and is ECE approved 22.05.
The version Nuke of the model Freeride has an excellent compromise between quality and price, 229.99 euros.
New color variant for the Caberg Freeride: Nuke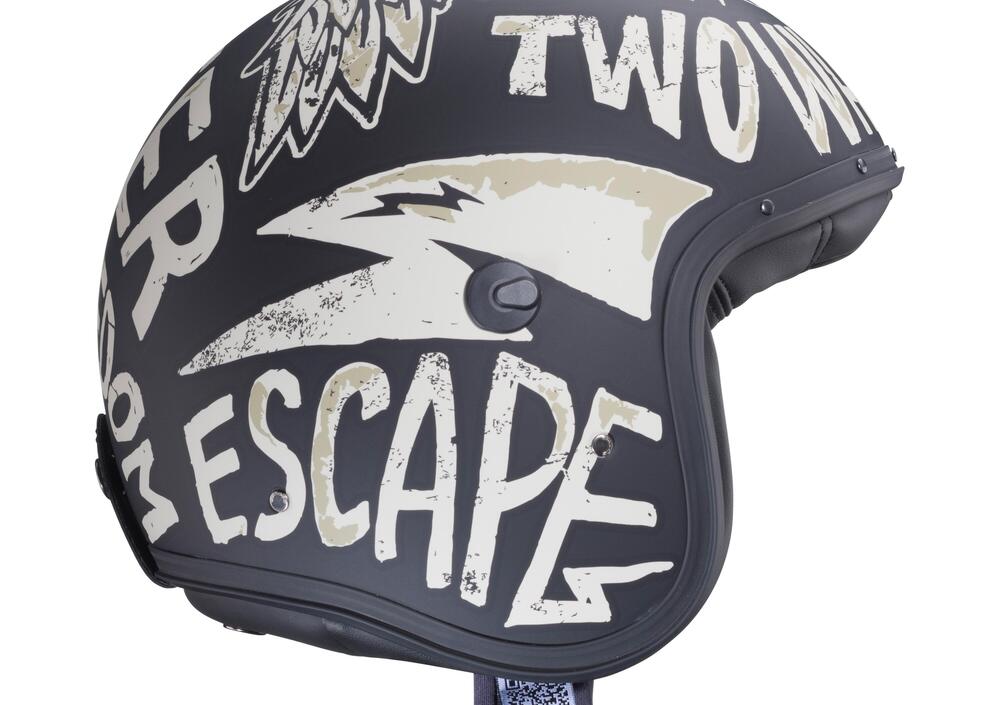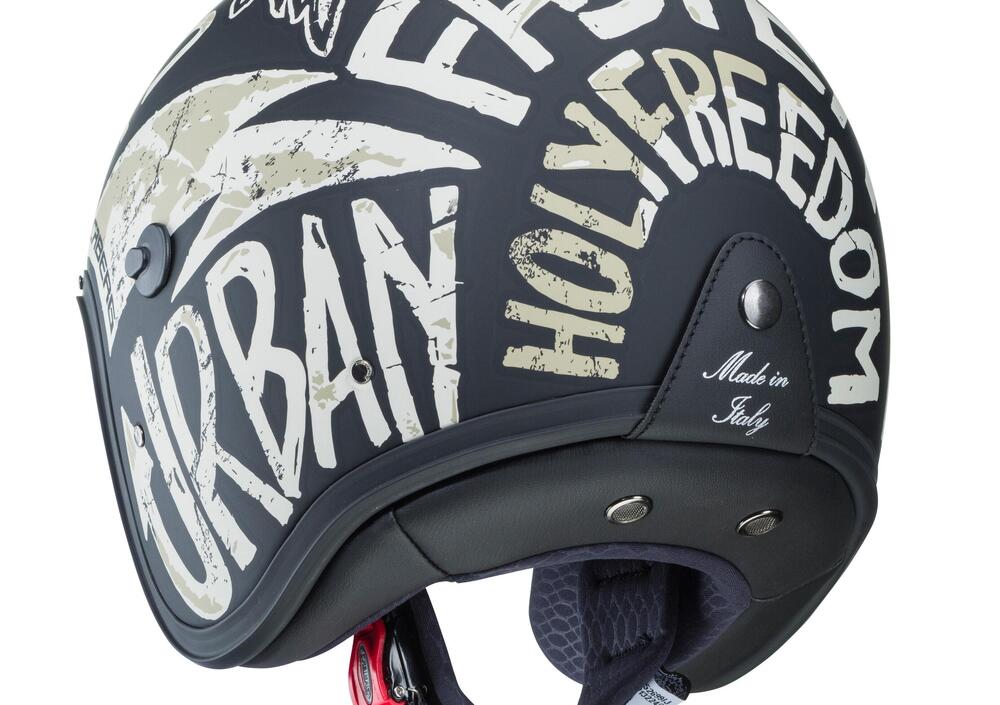 C.alotta:
FIBERGLASS
CARBON (FREERIDE CARBON)
Internal:
Completely removable and washable with breathable fabrics and eco-leather inserts.
Visor:
Long and transparent with anti-scratch treatment.
Retention system:
Micrometric adjustment buckle
Available colours:
Matt black, Matt anthracite, Matt military green, White
Graphic versions available:
FORMULA in three chromatic versions: Matt brown / Yellow; Matt black / Anthracite / Silver; Light gray / Black.
IRON, RUSTY with entirely handmade finishes; MAORI Matt black / Gold.
NUKE Matt black / gray.
Available sizes:
XS 53/54 S 55/56 M 57/58 L 59 SMALL CAP XL 60 XXL 61 LARGE CAP
Approval:
Ece 22.05
Weight:
850 +/- 50gr.
750 +/- 50gr. Carbon version