The Volkswagen Group is shifting its priorities to the premium market and is therefore scrapping 60 percent of its vehicles with combustion engines. The group will take eight years for this change of course.
VW finance head, Arno Antlitz, said The Financial Times know that the company's center of gravity is shifting towards producing more premium vehicles. In this segment, the profit margins per car are higher. The manufacturer will therefore run fewer volumes.
Volkswagen wants more profit and less volumes
Where one manufacturer – Tesla – wants to scale up extremely and run the largest volumes in the world, Volkswagen will take a completely different path. "The main goal is not growth," says Antlitz. "We are more focused on quality and margins, rather than volume and market share."
Dieselgate: Volkswagen CEO blows his mind about culture of silence
The Volkswagen Group's range of petrol and diesel cars in Europe currently consists of at least 100 models, the CFO said. This will decrease. If the aforementioned 60 percent is correct, there are still about 40 models of the group that can be ordered in Europe by 2030.
We have to say goodbye to fuel cars anyway
On the one hand, this is a startling change of course. Former CEO Martin Winterkorn said he wants to become the best-selling car manufacturer in 2018. On the other hand, Antlitz only talks about cars with a fuel engine. The manufacturer's goal was already to offer only electric cars by 2033, so it is not surprising that models with fuel engines will be scrapped in the coming years.
We are already seeing large profit margins within the Volkswagen Group
It is not yet known exactly what the change of course will mean for the model range of Volkswagen and all brands that fall under the group. The fact is that little margin is made on cheap models such as the Volkswagen Up, Seat Mii and Skoda Citigo. This also applies to the electric variants of those models. For example, Volkswagen earned almost nothing from the production of the e-Up.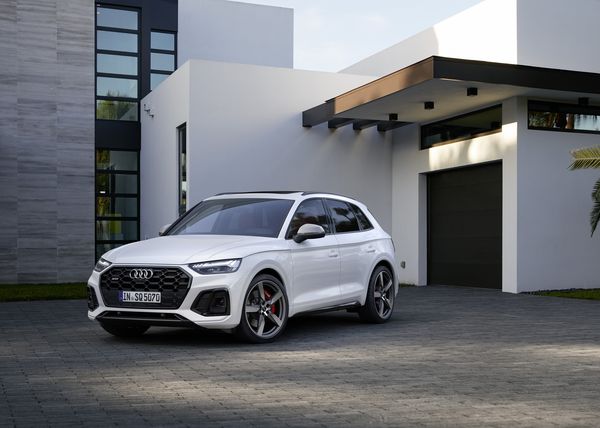 Although building a car in the luxury segment is not always a harbinger of success. The production of the Volkswagen Phaeton has reportedly cost 1.99 billion euros. More than 28 mille was lost per car. But there are also success stories. For example, the Porsche Cayenne and Panamera and the Audi Q3, Q5 and the electric models are financial toppers within the group.
Stellantis officially bigger than Volkswagen Group in Europe
Seen a mistake? Mail us. We are grateful to you.
News


28 Mar 2022,

Revised introduction date Volkswagen ID.5

Campers


7 Mar 2022,

Dutch government offers Volkswagen T2 camper with trailer

News


20 dec 2021,

This Volkswagen Transporter (T7) is ready for the adventure

News

Today,

Honda and General Motors to build 'millions of EVs' together

News

Yesterday,

The Aventador Ultimae is the parting gift for the pure V12

News

Yesterday,

This unique Maybach was designed by Virgil Abloh

News

Yesterday,

Alfa Romeo Tonale has one Dutch price for the time being

News

Yesterday,

Dive into the price list: the MG 5 Electric

News

Yesterday,

Mercedes-AMG gives entry-level version of the SL four cylinders less

News

Yesterday,

Video: Tesla gives unique insight into the Berlin Gigafactory

News


5 apr 2022,

The Maserati Grecale is a beautiful dairy cow – Review

News


5 apr 2022,

Alfa Romeo comes with an even bigger SUV
window.didomiOnReady = window.didomiOnReady || []; window.didomiOnReady.push(function (Didomi) { window.tc_vars = {
// Add Didomi variables didomiGDPRApplies: window.didomiState.didomiGDPRApplies, didomiIABConsent: window.didomiState.didomiIABConsent, didomiVendorsConsent: window.didomiState.didomiVendorsConsent, didomiVendorsConsentUnknown: window.didomiState.didomiVendorsConsentUnknown, didomiVendorsConsentDenied: window.didomiState.didomiVendorsConsentDenied, didomiPurposesConsent: window.didomiState.didomiPurposesConsent, didomiPurposesConsentUnknown: window.didomiState.didomiPurposesConsentUnknown, didomiPurposesConsentDenied: window.didomiState.didomiPurposesConsentDenied, didomiExperimentId: window.didomiState.didomiExperimentId, didomiExperimentUserGroup: window.didomiState.didomiExperimentUserGroup, }; if(tc_vars.didomiPurposesConsent != ''){ console.log( 'cookiewall okay'); consentLevel = 3; loadAllScripts(); } });
window.didomiEventListeners = window.didomiEventListeners || []; window.didomiEventListeners.push({ event: 'notice.clickagree', listener: function () { console.log('clicked agree'); consentLevel =3; loadAllScripts(); return false; } }); window.didomiEventListeners.push({ event: 'preferences.clickagreetoall', listener: function () { console.log('clicked agree'); consentLevel =3; loadAllScripts(); return false; } }); window.didomiEventListeners.push({ event: 'preferences.clicksavechoices', listener: function () { console.log('clicked agree'); consentLevel = 3; loadAllScripts(); return false; } });
function loadAllScripts(){ console.log('start loading all scripts 2.19'); console.log(tc_vars.didomiPurposesConsentDenied);
var deniedConsent = tc_vars.didomiPurposesConsentDenied; if(deniedConsent.indexOf('cookies') == -1){
//SETTING VARIABLES var wpk_tags = dataLayer[0].Tags; if (wpk_tags != undefined) { var wpk_tags_array = wpk_tags.split(','); }else{ var wpk_tags_array = []; }
var sales_keywords = dataLayer[0].sales_keywords; if(sales_keywords == undefined){ sales_keywords=""; }else{ sales_keywords = sales_keywords.replace(/_/g, ''); sales_keywords = sales_keywords.replace(/&/g, '_'); sales_keywords = sales_keywords.replace(/&/g, '_'); }
if (typeof dataLayer[0].Site !== 'undefined') { var site_name = dataLayer[0].Site.toLowerCase(); }else{ var site_name=""; }
site_name = site_name.split(".");
//SETTING VARIABLES
var script = document.createElement("script"); script.src = "https://shared.mediahuis.be/cxense/cxense.autovisie.min.js"; script.type = "didomi/javascript"; script.setAttribute('data-vendor','iab:412');
console.log('ads: '+deniedConsent.indexOf('create_ads_profile')); console.log('content: '+deniedConsent.indexOf('select_personalized_content'));
if(deniedConsent.indexOf('create_ads_profile') < 0 && deniedConsent.indexOf('select_personalized_content') < 0){ document.head.appendChild(script); console.log('load cxense!!!'); }else{ console.log('NOT load cxense!!'); } if (dataLayer[0].show_banners == 1) { // console.log('fillSlots'); setTimeout(function(){ fillSlots(); }, 1000); } if(deniedConsent.indexOf('social_media') < 0){ var y = document.getElementsByClassName("social-media-no-consent-box"); var i; for (i = 0; i < y.length; i++) { y[i].style.display = "none"; } var x_fb_post = document.getElementsByClassName("fb-post-no-consent"); while(x_fb_post.length > 0) { x_fb_post[0].className = "fb-post"; }
var x_fb_video = document.getElementsByClassName("fb-video-no-consent"); var i; while(x_fb_video.length > 0) { x_fb_video[0].className = "fb-video"; }
var x_twitter = document.getElementsByClassName("twitter-tweet-no-consent"); while(x_twitter.length > 0) { x_twitter[0].className = "twitter-tweet"; }
var xi = document.getElementsByClassName("instagram-media-no-consent"); while(xi.length > 0) { xi[0].className = "instagram-media"; }
var script = document.createElement("script"); script.src = "https://platform.twitter.com/widgets.js"; document.head.appendChild(script);
var script = document.createElement("script"); script.src = "https://www.instagram.com/embed.js"; document.head.appendChild(script);
var script = document.createElement("script"); script.innerHTML = "window.instgrm.Embeds.process();"; document.head.appendChild(script);
var script = document.createElement("script"); script.src = "https://connect.facebook.net/nl_NL/sdk.js#xfbml=1&version=v8.0";
var facebookDiv = document.createElement('script'); facebookDiv.innerHTML =`window.fbAsyncInit = function() {FB.init({ xfbml : true, version : 'v5.0' });}; `; document.head.appendChild(facebookDiv);
var my_awesome_script = document.createElement('script'); my_awesome_script.setAttribute('src','https://connect.facebook.net/en_US/sdk.js'); my_awesome_script.async="true"; my_awesome_script.defer="true"; document.head.appendChild(my_awesome_script);
}
} }
if (navigator.userAgent.toLowerCase().indexOf('cxensebot') != -1) {
loadAllScripts();
}