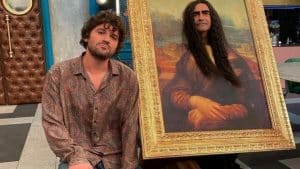 LOL: Who laughs is out, the 6-part Amazon Original comedy show, returns to Amazon Prime Video with a second season from February 24th exclusively. From that date the first four episodes will be immediately available in streaming; from 3 March the last two will be released, seasoned by the grand finale that will reveal a single winner: the challenger who manages to resist remaining serious all six hours will win the prize of 100 thousand euros which will be donated to a charity of his choice.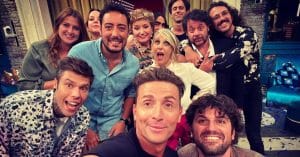 After the extraordinary success of the first season, which quickly became the most viewed title ever on Prime Video in Italy, LOL: Who laughs is out returns for an amazing new season. The second season in six episodes is produced by Endemol Shine Italy for Amazon Studios and will be available on Prime Video in more than 240 countries and territories worldwide in 2022.
Lol: Who laughs is out, new comedians for lots of laughs
Two months ago the new challengers of Lol: Who laughs is out: Virginia Raffaele, Corrado Guzzanti, Diana Del Bufalo, Maccio Capatonda, Maria Di Biase, Mago Forest, Alice Mangione, Gianmarco Pozzoli, Tess Masazza, Max Angioni.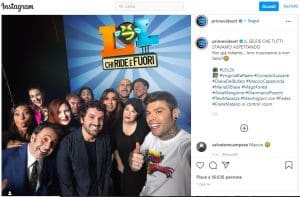 Fedez returns as referee to observe the exhilarating match from the control room and will be accompanied by Frank Matano, one of the comedian challengers of the first season. At the first laugh of one of the comedians, a yellow card will be issued from the control room, followed at the next by the dreaded red card expulsion from the game. The last challenger to hold out and remain serious for all six hours of play will be the winner, and will be able to donate € 100,000 to a charity of his choice..
Prime customers will be able to see LOL: Who laughs is out via the Prime Video app available for Smart TVs, mobile devices, Fire TV, Fire TV stick, Fire tablet, Apple TV, game console, Chromecast and Vodafone TV. Thanks to the app, customers will be able to download the episodes on their mobile devices for offline viewing at no additional cost to the Prime subscription costing € 36 / year. New customers can sign up for Amazon Prime and get a free trial period by clicking on this link.