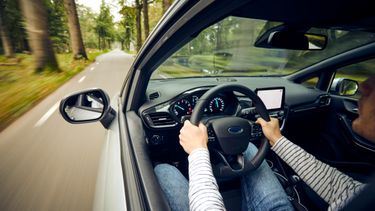 Autovisie has been traveling the world for years in search of the best routes and driver's roads. From Australia to Romania, we find the most beautiful bits of asphalt and gravel for car enthusiasts.
Not only can you have fun on the public road far from home, the Netherlands is also rich in nice polder roads and exciting dike roads. Readers of Autovisie Magazine have already signed up with us in paper form to enjoy the Netherlands, now we share some of the routes we drove with you.
The three nicest helmsman's roads in the Netherlands:
1. Routes over the Utrechts Heuvelrug – Porsche 911 Speedster
In 2020, for example, we drove a Porsche 911 Speedster on the beautiful roads of the Utrechts Heuvelrug. We started in Leusden and mapped out two routes. One through Utrecht and Gelderland, another through parts of the same province and Flevoland.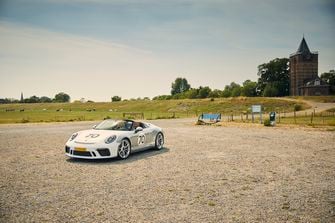 "There are some challenging corners coming up that will be disabled by cyclists. Frustrations do not arise, because steering in the Netherlands always has cures by fellow road users. Each empty kink is a reward for your patience. With that mindset you enjoy every opportunity and a free line is immediately the ideal."
From Utrecht or Flevoland we dive across the border to Gelderland: "With a little imagination you can imagine yourself in Southern Europe: bone-dry fields, rolled up hay bales, farms sheltered by trees… But the signs Buren, Geldermalsen and Elst let the illusion blow."
Click here for the short route of 101 kilometers
Click here for the long route of 285 kilometers
2. Tour through Overijssel and Drenthe – Ford Fiesta ST-Line
We have also mapped out two routes for you in the east of the country. We discovered those sober regions, also in 2020, with a sober car. A Ford Fiesta ST-Line, to be exact.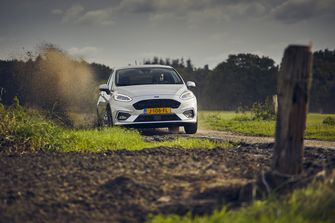 "The shoulders drop, the lungs exhale and the chair back tilts back a few degrees when you cross the IJssel near Deventer. You leave the hectic pace of the west behind you and embrace the serenity of the eastern part of the Netherlands. Even before you pass the Koekstad, social NPO Radio 1 has already made way for your favorite playlist on Spotify. Usually then, because today we make an exception and we compose – me and the Ford Fiesta ST-Line – our own song, while we look for the best asphalt in Overijssel and Drenthe, which are undiscovered for many." Below you will find links to the routes we drove.
Click here for the Drenthe route of 125 kilometers
Click here for the Overijssel route of 155 kilometers
3. Friesland Route – Morgan Plus Four
"Friesland and the Morgan look alike, because they are very idiosyncratic and apparently not changed in all those years. You don't have to cross the Dutch borders for the 'foreign feeling'."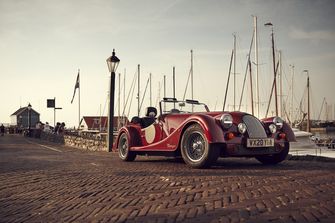 We start our route in Zurich, not to be confused with the Swiss city. You can also start in another city or town that is on the route, as the tour is circular. "Enough ditches and ditches to separate the drivers from the boyracers, I already knew that, but if I repeat 'Fryslân Boppe, Hollân yn'e groppe' as a Dutchman, the Frisians know that too. Because 'groppe' means ditch and I don't want to get into that as the saying goes. Going really fast in the Netherlands is anyway 'nicht mehr im Frage'. What is it like in Friesland now? I know one thing for sure: even the highest maximum permitted speed is often unfeasible on those narrow roads."
"Nice to drive if you can, or tour if you want to enjoy the landscape. We decide to explore unknown territory in the far north. We simply follow the Wadden coast as closely as possible."
Click here for the route of 216 kilometers
window.didomiOnReady = window.didomiOnReady || []; window.didomiOnReady.push(function (Didomi) { window.tc_vars = {
// Add Didomi variables didomiGDPRApplies: window.didomiState.didomiGDPRApplies, didomiIABConsent: window.didomiState.didomiIABConsent, didomiVendorsConsent: window.didomiState.didomiVendorsConsent, didomiVendorsConsentUnknown: window.didomiState.didomiVendorsConsentUnknown, didomiVendorsConsentDenied: window.didomiState.didomiVendorsConsentDenied, didomiPurposesConsent: window.didomiState.didomiPurposesConsent, didomiPurposesConsentUnknown: window.didomiState.didomiPurposesConsentUnknown, didomiPurposesConsentDenied: window.didomiState.didomiPurposesConsentDenied, didomiExperimentId: window.didomiState.didomiExperimentId, didomiExperimentUserGroup: window.didomiState.didomiExperimentUserGroup, }; if(tc_vars.didomiPurposesConsent != ''){ console.log( 'cookiewall okay'); consentLevel = 3; loadAllScripts(); } });
window.didomiEventListeners = window.didomiEventListeners || []; window.didomiEventListeners.push({ event: 'notice.clickagree', listener: function () { console.log('clicked agree'); consentLevel =3; loadAllScripts(); return false; } }); window.didomiEventListeners.push({ event: 'preferences.clickagreetoall', listener: function () { console.log('clicked agree'); consentLevel =3; loadAllScripts(); return false; } }); window.didomiEventListeners.push({ event: 'preferences.clicksavechoices', listener: function () { console.log('clicked agree'); consentLevel = 3; loadAllScripts(); return false; } });
function loadAllScripts(){ console.log('start loading all scripts 2.19'); console.log(tc_vars.didomiPurposesConsentDenied);
var deniedConsent = tc_vars.didomiPurposesConsentDenied; if(deniedConsent.indexOf('cookies') == -1){
//SETTING VARIABLES var wpk_tags = dataLayer[0].Tags; if (wpk_tags != undefined) { var wpk_tags_array = wpk_tags.split(','); }else{ var wpk_tags_array = []; }
var sales_keywords = dataLayer[0].sales_keywords; if(sales_keywords == undefined){ sales_keywords=""; }else{ sales_keywords = sales_keywords.replace(/_/g, ''); sales_keywords = sales_keywords.replace(/&/g, '_'); sales_keywords = sales_keywords.replace(/&/g, '_'); }
if (typeof dataLayer[0].Site !== 'undefined') { var site_name = dataLayer[0].Site.toLowerCase(); }else{ var site_name=""; }
site_name = site_name.split(".");
//SETTING VARIABLES
var script = document.createElement("script"); script.src = "https://shared.mediahuis.be/cxense/cxense.autovisie.min.js"; script.type = "didomi/javascript"; script.setAttribute('data-vendor','iab:412');
console.log('ads: '+deniedConsent.indexOf('create_ads_profile')); console.log('content: '+deniedConsent.indexOf('select_personalized_content'));
if(deniedConsent.indexOf('create_ads_profile') < 0 && deniedConsent.indexOf('select_personalized_content') < 0){ document.head.appendChild(script); console.log('load cxense!!!'); }else{ console.log('NOT load cxense!!'); } if (dataLayer[0].show_banners == 1) { // console.log('fillSlots'); setTimeout(function(){ fillSlots(); }, 1000); } if(deniedConsent.indexOf('social_media') < 0){ var y = document.getElementsByClassName("social-media-no-consent-box"); var i; for (i = 0; i < y.length; i++) { y[i].style.display = "none"; } var x_fb_post = document.getElementsByClassName("fb-post-no-consent"); while(x_fb_post.length > 0) { x_fb_post[0].className = "fb-post"; }
var x_fb_video = document.getElementsByClassName("fb-video-no-consent"); var i; while(x_fb_video.length > 0) { x_fb_video[0].className = "fb-video"; }
var x_twitter = document.getElementsByClassName("twitter-tweet-no-consent"); while(x_twitter.length > 0) { x_twitter[0].className = "twitter-tweet"; }
var xi = document.getElementsByClassName("instagram-media-no-consent"); while(xi.length > 0) { xi[0].className = "instagram-media"; }
var script = document.createElement("script"); script.src = "https://platform.twitter.com/widgets.js"; document.head.appendChild(script);
var script = document.createElement("script"); script.src = "https://www.instagram.com/embed.js"; document.head.appendChild(script);
var script = document.createElement("script"); script.innerHTML = "window.instgrm.Embeds.process();"; document.head.appendChild(script);
var script = document.createElement("script"); script.src = "https://connect.facebook.net/nl_NL/sdk.js#xfbml=1&version=v8.0";
var facebookDiv = document.createElement('script'); facebookDiv.innerHTML =`window.fbAsyncInit = function() {FB.init({ xfbml : true, version : 'v5.0' });}; `; document.head.appendChild(facebookDiv);
var my_awesome_script = document.createElement('script'); my_awesome_script.setAttribute('src','https://connect.facebook.net/en_US/sdk.js'); my_awesome_script.async="true"; my_awesome_script.defer="true"; document.head.appendChild(my_awesome_script);
}
} }
if (navigator.userAgent.toLowerCase().indexOf('cxensebot') != -1) {
loadAllScripts();
}