Jabra launched the new ones on the market Jabra Elite 4 Active. Developed for a dynamic lifestyle, the new ones wireless earphones they are perfectly suited to the needs of trendy fitness enthusiasts, such as boxing and running, or to softer disciplines such as Yoga.
Jabra Elite 4 Active: here are all the features
The ergonomic and sober design, with different colors to choose from black, navy blue and mint green, gives the Jabra Elite 4 Active earphones both style and pro performances, since in addition to adapting perfectly to the physiognomy of the ear, they can be used while running ensuring maximum stability and more thanks to the tecnogia certified IP57, they are resistant to both water and sweat.
Jabra Elite 4 Active not only make a training session enjoyable, but they also support calls with the same quality level that interests listening to music or a podcast or any instrument you want to use both to relax during fitness and to chat with friends.
Calls in particular, facilitated by the 4-microphone technology and enhanced by a protection of a special mesh cover that promotes greater isolation from wind noise, so that you can both turn around and be heard clearly and without interference during conversations.
One feature that makes them interesting is the ability to connect with Alexa devices built-in, Spotify Tap e Google Fast Pair. The latter guarantees an instant connection as it is immediately intercepted by the Jabra Elite 4 Active as soon as it is activated, giving rise to an instant connection with the Android evices. Spotify Tap playback allows for faster access to music.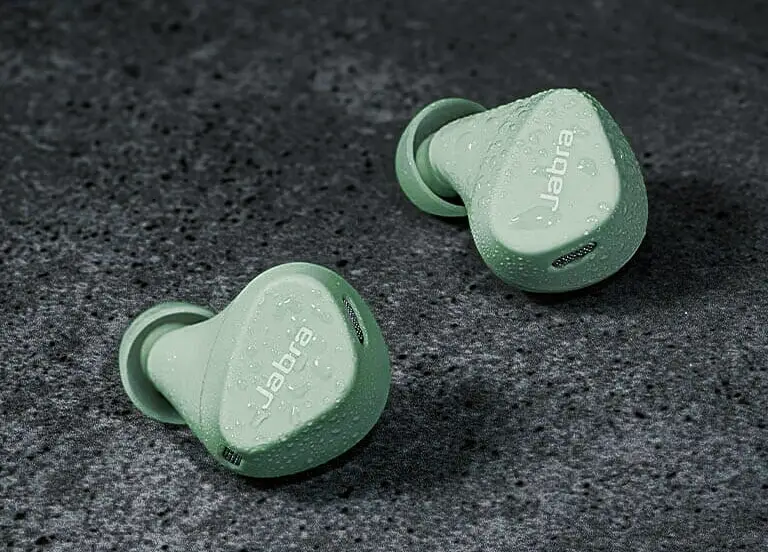 Supported by the ANC technology, the hearing experience will be made even more pleasant thanks to the isolation of external noises, and listening to music has been made even more performing thanks to the customizable equalizer. The performances of Jabra wireless earphones are also enhanced by technology HearThrough, for greater awareness of the surrounding environment: this guarantees totally safe city training.
Calum MacDougall, SVP at Jabra, he has declared: "We all understand how important it is to stay fit and healthy, without overdoing it. The new Jabra Elite 4 Active earphones are an interesting alternative for those who love an active lifestyle, without necessarily looking for the intensity of Jabra Elite 7 Active, the most ambitious model of this range. Once again, Jabra stands out and offers a solution designed for every need ".
To summarize, here are the main features:
•Secure fit, ergonomic and flap-free design;
• Resistance to water and sweat, Certification IP57 ;
• Active Noise Cancellation (ANC);
• 6 mm speakers and customizable equalizer;
•Tecnologia HearThrough, to remain aware of the surrounding environment;
• 4-microphone calling technology;
• Up to 7 hours of playback (up to 28 hours with the charging case);
• Use of both earphones in mono mode;
• Playback through Alexa devices Built-in, Spotify Tap e Google Fast Pair (compatible with Android OS 6.0 or above).
The Jabra Elite 4 Active are available at select retailers for € 119. For more information, simply connect to the dedicated site.