December 6, 2021
The President of the Republic will receive a delegation from the Italian Motorcycle Federation at the Quirinale: among them the two champions Valentino Rossi and Tony Cairoli, fresh out of retirement.
A solemn meeting with the highest office of the state. On Wednesday 8 December, the President of the Republic, Sergio Mattarella, will receive a delegation from the Italian Motorcycle Federation, the 2021 World Champions, Antonio Cairoli and Valentino Rossi, at the Quirinale.
The IMF delegation will be led by IMF President Giovanni Copioli. Antonio Cairoli and Valentino Rossi are expected in Rome, whose great career will be celebrated; Luigi Dall'Igna (General Manager of Ducati Corse) and the rider Francesco Bagnaia are also expected to attend, who contributed significantly to bringing the 2020 and 2021 MotoGP manufacturers' titles to Ducati.
The 2021 World Champion athletes winners of the Six Days (Matteo Cavallo, Davide Guarneri, Thomas Oldrati, Andrea Verona), of the Six Days Junior (Manolo Morettini, Lorenzo Macoritto, Matteo Pavoni), of the Motocross of Nations (Mattia Guadagnini and Alessandro Lupino as well as Antonio Cairoli) and the Junior Motocross World Championship (Mattia Barbieri, Valerio Lata and Andrea Uccellini).
The event, which will take place on Wednesday afternoon, will be dedicated exclusively to the Italian Motorcycle Federation and its riders present. This occasion testifies to the importance assumed by motorcycling from a social point of view. Our sport fascinates millions of people and is a vehicle of positive values, transmitted also thanks to the great victories achieved by our drivers in recent years, both individually and as a team.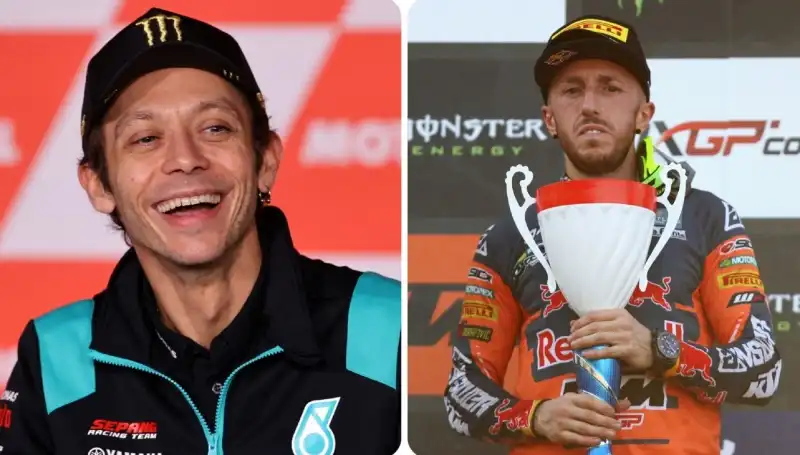 ©Getty Images