The unusual choice of Andrea Nicole unleashes the fury of Gianni Sperti. The columnist insults the two boys
A news that has been circulating on the web for a few hours is causing viewers to discuss. What has happened lately in the classic UeD throne has never happened. In the studio you can breathe an air of strong tension. The last recording on the dating show was nothing short of fiery. Unexpected advances arrive.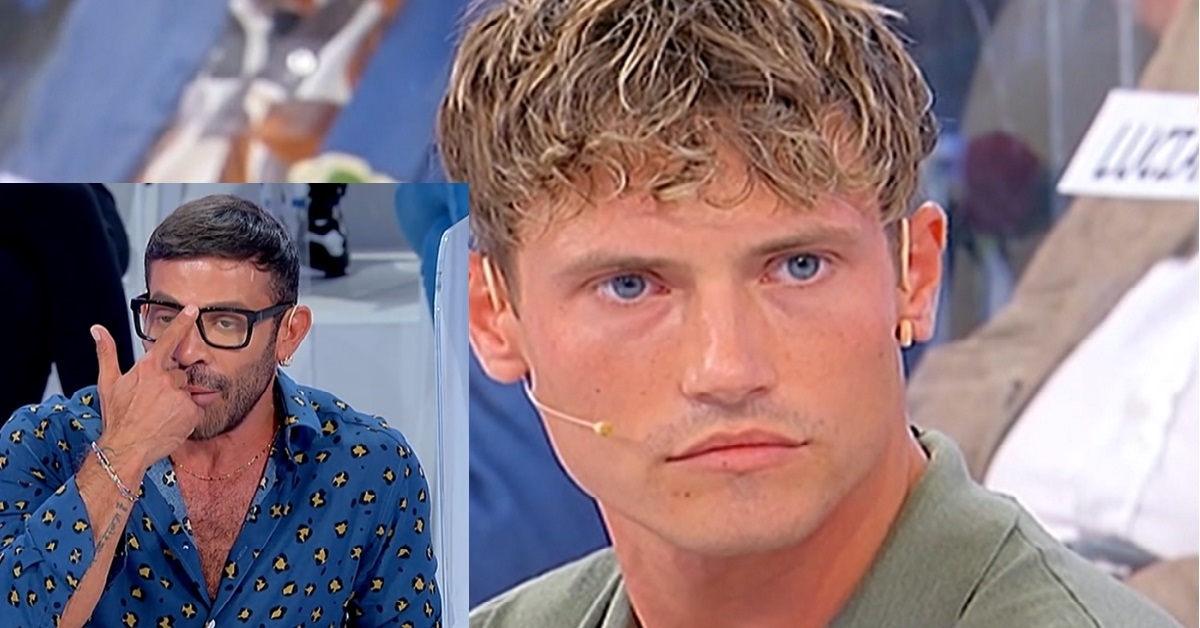 The spotlights are turned on on the moment of choice from Andrea Nicole, judged by most, unusual. The tronista makes her choice after a night spent with her Ciprian suitor, thus deceiving the editorial staff, Maria De Filippi and the whole studio. Here the controversies arise. The two boys broke all the rules of the program.
They spend the night together after the secret meeting at her house, in defiance of the rules. The next day they do theirs entrance in the program hand in hand. In the previews it is stated: "He knocked on the door of his house, without the editorial staff. She let him in. They spent the night together. Nobody warned the authors ". At first, the audience cheered for the newly formed couple.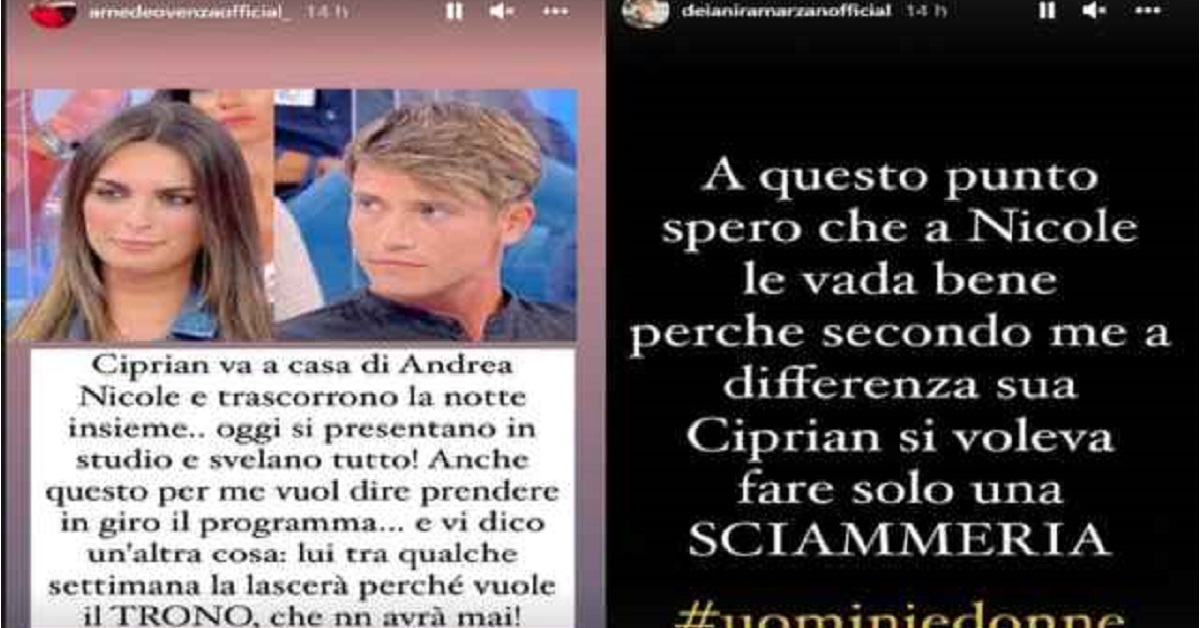 But not everyone agrees. TO unleash his fury was the columnist of UeD, Gianni Sperti, who bluntly attacks. Always from the advances we can learn that the columnist: "He started to insult both her and Ciprian in a very strong way. He claims the two were two bitches. Two dishonest and who have made fun of everyone. Gianni said he believed a lot in Andrea Nicole and that there is left of me ** ". But the opinion of the columnist seems to be shared also by the editorial staff of the dating show and by Maria De Filippi herself.
The hostess is obviously disappointed with what just happened. Public opinion is divided into two: there are those who say they are disappointed by this attitude of complete lack of respect, especially towards the people who work in the program. There are those who argue that on those occasions, the heart commands, and it is difficult to resist love. It would seem that the disappointment caused to the authors made Andrea Nicole burst into tears, mortified by what happened.