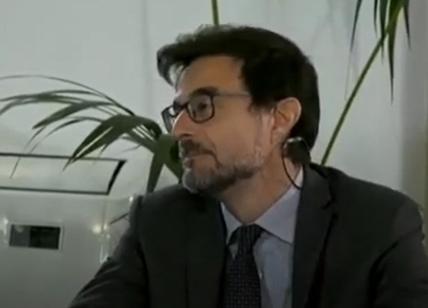 Claudio Stefanazzi, Chief of Staff of the Presidency of the Puglia Region
Recovery Plan, Stefanazzi: "Using resources in the most centralized way possible is not the solution"
"We don't know exactly how this strength of the National Recovery and Resilience Plan will unfold. At the moment, unfortunately, we have only one certainty: the regions are totally excluded from the process of using resources, we have no evidence of tenders or transfers that will be made in our favor". This is the complaint of the head of the cabinet of the Presidency of the Puglia Region Claudio Stefanazzi that on the occasion of the second appointment of Hey Sud, the talk series promoted by Ernst & Young to investigate issues relevant to the development of the South and of the entrepreneurial realities, he took stock of the centralization of governance e the exclusion of local authorities in the implementation processes of the NRP.
In the wake of recent doubts, also expressed by mayor of Milan Giuseppe Sala: "We need clarity on the PNRR funds, to know when they will arrive and in what form, whether through calls for tenders or direct assignment", and a regional councilor from Emilia Romagna: "No one at the local level knows anything about the PNRR", Stefanazzi explains that "for several months in the conference of the regions we have been trying to get an answer, without succeeding". The impression is "that the government has decided that decisions and the use of resources should be as centralized as possible. I think it responds to a need to imagine that centralization pushes spending in a more than proportional way ", continues Stefanazzi.
a modus operandi however not in line with the numbers: "The national data of the cohesion agency show that the spending power of the national state is lower than the local one, the average expenditure of the ministries is really low ", underlines the head of the cabinet of the Puglia Region. So, concludes Stefanazzi, "I hope the government knows what it is doing. At the moment we have no evidence of any involvement of the regions".
The lack of dialogue between government and regions, center and periphery, which should be downstream from the projects, is just one of the (many) weaknesses of the Recovery Plan discussed during the Hey Sud webinar. Among others, as pointed out by the director of Affaritaliani.it Angelo Maria Perrino during the event, the lack of clear governance and the absence of intermediate control structures (click here to read the intervention). That said, by the end of the year, if the 16 missing goals (we talked about it here) the second tranche of European funds will arrive in the pockets of the state: a loot from 24 billion. What, will we be able to spend it? The deadline set for 2026 is "around the corner".