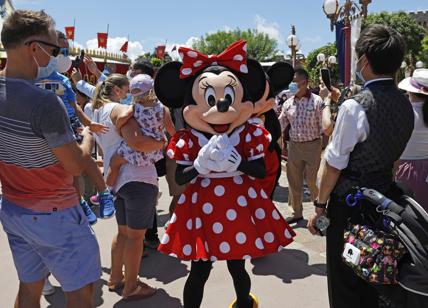 Disneyland (photo Lapresse)
Walt Disney has elected a chairman of the board for the first time in its history: she is Susan Arnold
Susan Arnold is the new president of the Disney and takes the place of Bob Iger (in office from 2000, and from 2005 to 2020 also the CEO of the group). This is the first female president in 98 years of history.
Susan Arnold, the first words as Disney president
Susan Arnold is on the board Disney for 14 years and has also held managerial positions at the top of the private equity fund Carlyle Group, of the Procter&Gamble and of McDonalds.
"As I take on this new role as chairman of the board, I aim to continue serving the long-term interests of the shareholders of Disney and to work closely with the CEO Bob Chapek to build on the company's legacy of a century of creative excellence and innovation, "explained 67-year-old Susan Arnold.