November 29, 2021
Tapiro d'Oro for Valentino Rossi
Tonight in Striscia the news (Canale 5, 8.35 pm) a super gold Tapir studded with diamonds for Valentino Rossi, a few days after the nine-time world champion's farewell to the World Championship.
"Is the historic rival Marquez happy you stopped?" Jokes Valerio Staffelli as he hands the special version of the Tapiro to the Doctor in a hotel in Milan. "I didn't ask him, because relations have remained a bit rusty …", says Valentino, who also adds that he is ready to get back on track immediately.
"When the World Championship resumes it will be tough, but quitting was the right choice and in any case I'll go racing with the cars. I'm certainly not retiring!". In short, the passion for racing does not vanish, but the first love remains that for two wheels, like those of the stroller specially made by Striscia la Notizia for the champion's first daughter, who will be born in March.
For Valentino, tonight's is the seventh Tapir received in his career and arrives exactly sixteen years after the first delivery (November 29, 2005).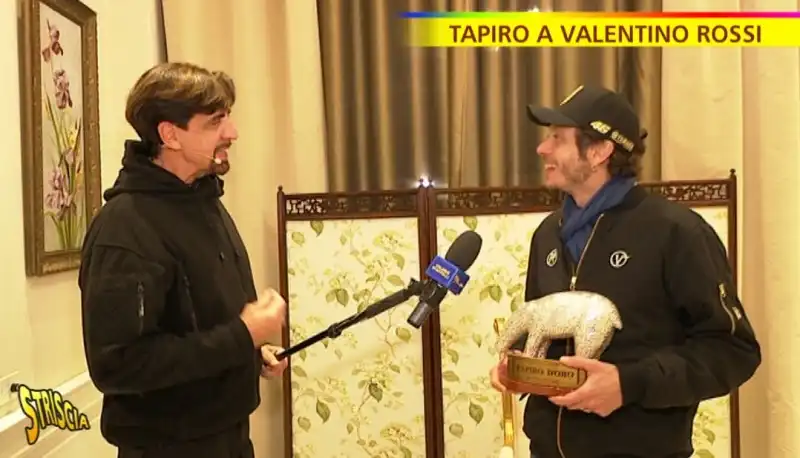 © Mediaset