It's the Friday following the fourth Thursday of November, which means it's Black Friday. But, for those who love records, the most relevant ephemeris of today has another name: Record Store Day, the world record store day.
Created in 2007 by American retailers, who at the time were already feeling the impact of digital piracy, the date celebrates the culture of the record, collectionism and its formidable record stores. It is celebrated twice a year — in 2021, exceptionally, three times — the first being in April.
Unfortunately, for economic and cultural reasons, Record Store Day is much more remembered abroad, with exclusive releases and musical events that, unfortunately, we never had access to. But none of this prevents our warrior stores from deserving their due praise.
Have you ever visited a record store today?
Not? So take the opportunity to follow the list below with 9 of my favorite Brazilians, true sanctuaries of the physical media, entitled to an equally mandatory "bonus track". Some of them even offer promotions on Black Friday. Search and program yourself.
Locomotive
It is the main Brazilian store specializing in new, national and imported LPs, which differentiates it in the ocean. You will find contemporary artists, classics and numerous reprints. There are also CDs, music books, t-shirts, ecobags and all sorts of related items, which you can buy online. It's how every record store should be.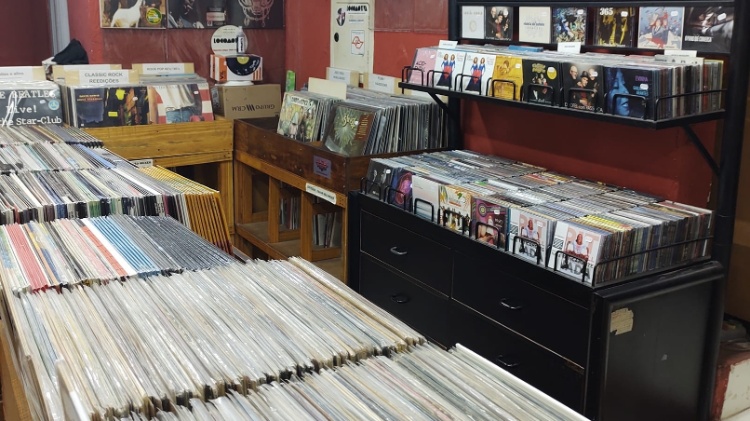 Where: Rua Sete de Abril, 154 – República, São Paulo
Operation: Monday to Saturday, from 10 am to 7 pm and 4 pm (on Saturdays)
Telephone: (11) 3255-4963
Vinyl House
Set up in a 1940s property, it has the largest used collection in the country, and this implies pros and cons. It takes patience when mining records, but the effort is usually rewarding. In addition to the wide availability of 20th century classic records, the customer still receives credits with each purchase to spend on the next visit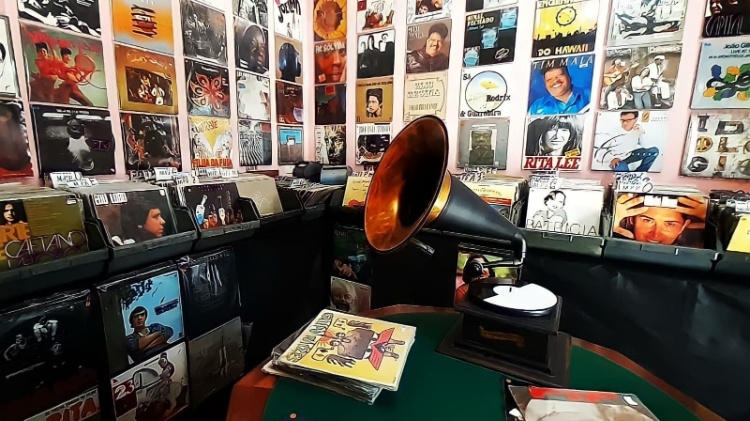 Where: Rua dos Trilhos, 1212 – Mooca, São Paulo
Operation: every day from 9am to 5pm
Telephone: (11) 2645-2808
Eric Discos
Founded by Briton Eric Crauford, it has the air of a London pub, with few windows and many records. It has recently undergone a renovation, which has redesigned the once somewhat chaotic environment. The selection and organization are exemplary, with titles worthy of foreign stores. The Brazilian music section is generous. Remember the movie "Durval Discos"? His store was inspired by Eric Discos.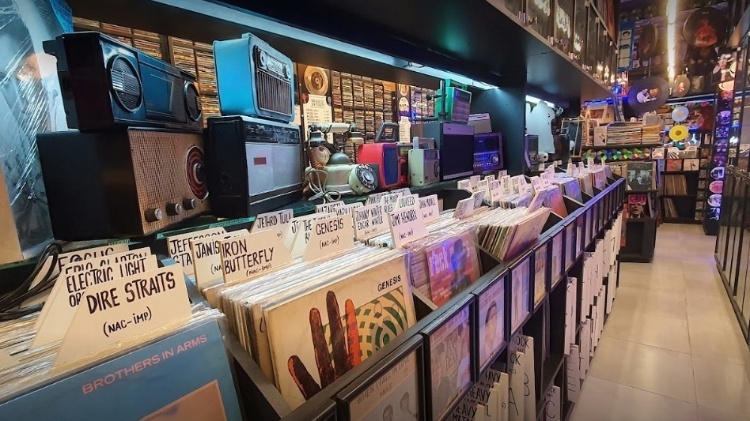 Where: Rua Artur de Azevedo, 1874, Pinheiros, São Paulo
Operation: Monday to Saturday, from 10:30 am to 7:00 pm
Telephone: (11) 3081-8252
Cheap from Ribeiro
It's actually a used bookstore, but it's also one of the most charming stores in the country, located in a large townhouse in the no less charming Rio neighborhood of Botafogo —-until 2015 it was located in Copacabana, on Rua Barata Ribeiro, from which inherited the name. The attraction is the below-average prices and the varied schedule, with literary and musical events.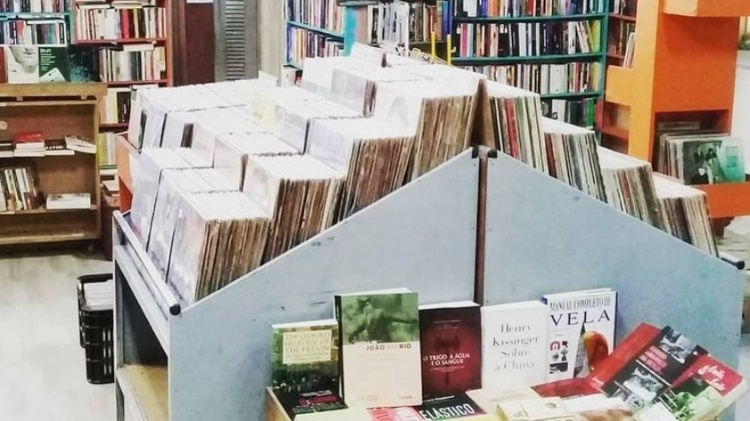 Where: Rua Dezenove de Fevereiro, 90, Botafogo, Rio de Janeiro
Operation: Monday to Saturday, 11am to 8pm
Telephone: (21) 3547-2220
Gavea Tracks
The feeling when stepping onto Trackers can be summed up in the word "coziness". It's a welcoming space, and the collection escapes the costumes of Brazilian stores crammed with rock and pop from the 70s and 80s. It invests in releases and titles —some rare ones— of jazz, bossa nova and other necessary genres. Lots of new vinyl records as well as books. You can spend hours.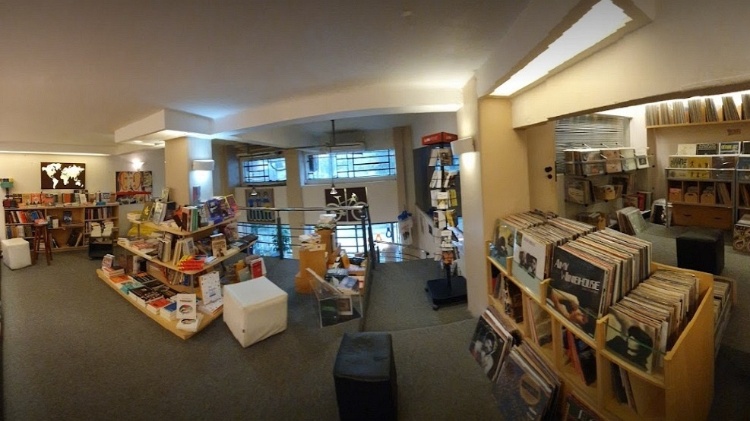 Where: Santos Dumont square, 140, Gávea, Rio de Janeiro
Operation: every day, from 10 am to 6 pm and from 1:30 pm to 6 pm (on Sundays)
Telephone: (21) 2274-7182
Tropicália
Frequented by musicians and other artists, it is located in the Mercado das Flores, the old center of Rio. It boasts rock, jazz, MPB and black music records, with various rarities. The downside is its small space and the lack of gondolas for the large number of records, which forces the visitor to search the shelf. Is it worth the effort? For sure.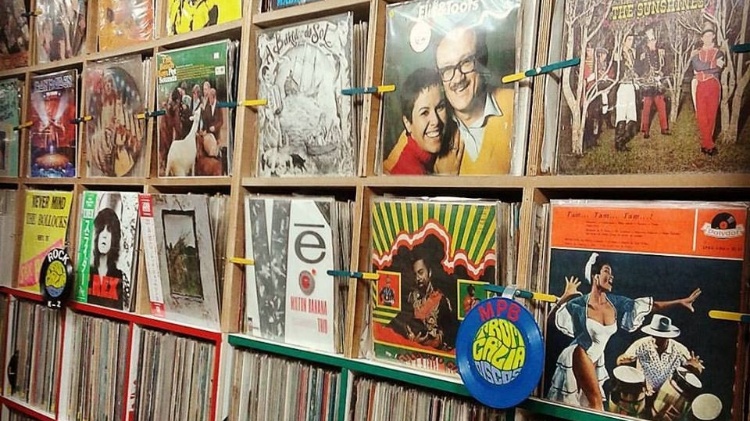 Where: Praça Olavo Bilac, 28, room 207, downtown, Rio de Janeiro
Operation: Monday to Saturday, from 11:30 am to 8 pm and 2 pm (on Saturdays)
Telephone: (21) 2274-7182
Used with Art
It suffers from the same problem as Tropicália. Too much album for little space. But the collection is surprising, the best in Belo Horizonte, especially on the classic beach. Quick digging usually reveals good bargains. During the pandemic, it closed one of its two stores, located in Praça da Estação. Ideal for orphans of the former neighbor Mandrahgora, who has also ended activities.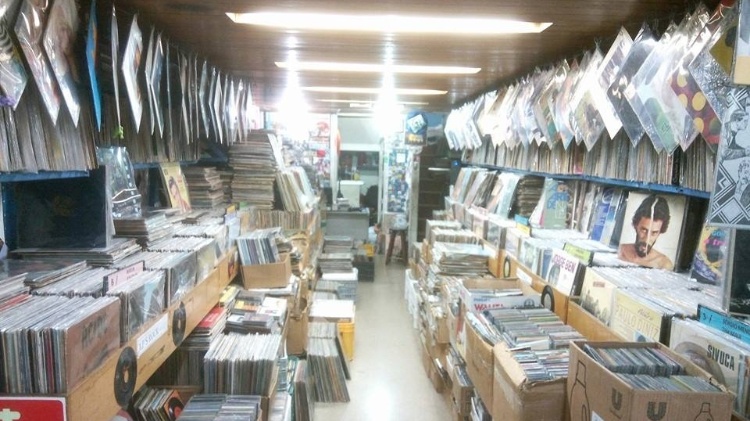 Where: Avenida Augusto de Lima, 233, Maletta building, downtown, Belo Horizonte
Operation: Monday to Saturday, from 9:30 am to 8 pm and 2 pm (on Saturdays)
Telephone: (31) 3273-6058
Discoplay
Not only have you never considered getting rid of your CDs, but you're used to acquiring them regularly? Then you have a place to call your own. With the marketing of "rare records", the store creates a time tunnel that immediately transports you to the mid-1990s, when the format sold like water and records were accommodated in sleek wooden furniture. It has a selected and loyal audience.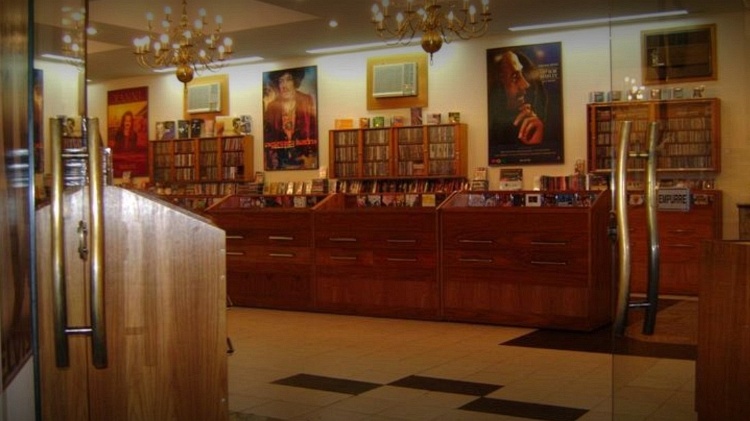 Where: Rua dos Tupis, 70, downtown, Belo Horizonte
Operation: Monday to Friday, from 11am to 5pm
Telephone: (31) 3222-0046
Disqueria
Founded in 1993 by DJ Wagner Parra, who died in 2015, it remains hidden in the mezzanine of a property near Boqueirão beach. There are thousands of discs, and the store also buys used ones. The flagship is the LP, but CDs, DVDs, Blu-rays, HQ's and manga share the space. It has products in various price ranges. I dare leave with empty hands.
Where: Avenida Conselheiro Nébias, 850, stores 3 and 4, Boqueirão, Santos
Operation: Monday to Friday, from 1:00 pm to 7:00 pm
Telephone: (13) 3232-4767
Amoeba Music
Alongside the spectacular Japanese Tower Records, it is the world's record mecca, where every collector needs to go at least once in their lifetime. At its largest facility in Los Angeles, it occupies over 1,800 square feet with nearly 1 million items in its new home. You can find it all, with 99% of new LPs at affordable prices — even with the dollar sky high. Are you planning to visit the US? One word: visit.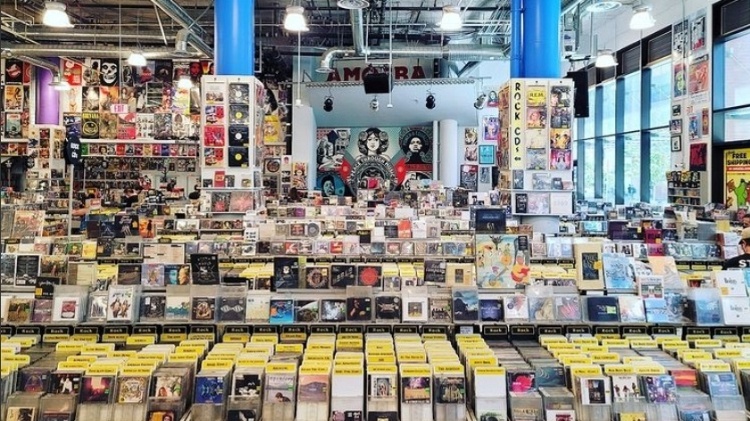 Where: Hollywood Blvd, 6200, Hollywood, Los Angeles, EUA
Operation: every day, from 10:30 am to 11:00 pm and from 11:00 am to 10:00 pm (on Sundays)
Telephone: +1 323 245 6400
Site: www.amoeba.com
Do you also have your favorite stores? Share what they are in the comments or message me on Instagram (@hrleo) or Twitter (@hrleo_). Do you want to read more texts from the columnist? Click here.
And until the next typewritten.