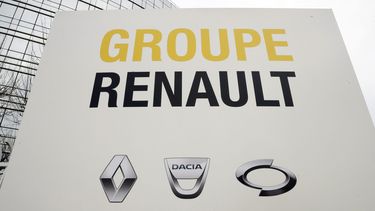 The Car Claim Foundation files a major mass claim against car manufacturers Renault and Dacia because of the diesel scandal. The claim is likely to have a total size of between 450 million euros and 1 billion euros, according to the foundation.
The foundation, known for a case against Volkswagen about the use of cheating software, says in a statement that it has recently become clear that the French Renault and the Romanian Dacia, which is part of Renault, have installed this kind of software in their diesel cars. In the Netherlands there are reportedly more than 150,000 vehicles. In addition to the two car manufacturers, the proceedings are also directed against the Dutch importer and the Dutch car dealers of these brands.
Dieselgate: Volkswagen CEO blows his mind about culture of silence
Emission Standards
The software in the cars ensures that the cars meet the legal emission standards for obtaining type approval. But in normal use, the emissions would be much higher. "Renault and Dacia knew this, but decided to keep it quiet from their customers. They have been misled by this. They bought a defective product that does not comply with the law and paid too much for it," said Car Claim chairman Guido van Woerkom.
Scam software
The cheating diesel scandal at the German Volkswagen came to light in 2015. Volkswagen then admitted to having manipulated emissions tests on a large scale with cheating software, making diesel cars appear cleaner than they actually were. The issue has already cost the car company many billions in fines and repair costs.
In the Netherlands, the judge in a case of Stichting Car Claim against Volkswagen, software supplier Bosch, importer Pon and Dutch car dealers ruled in July that people and companies that have bought cheating diesels are entitled to a total of hundreds of millions of euros in compensation. An appeal is pending in the case.
window.didomiOnReady = window.didomiOnReady || []; window.didomiOnReady.push(function (Didomi) { window.tc_vars = {
// Add Didomi variables didomiGDPRApplies: window.didomiState.didomiGDPRApplies, didomiIABConsent: window.didomiState.didomiIABConsent, didomiVendorsConsent: window.didomiState.didomiVendorsConsent, didomiVendorsConsentUnknown: window.didomiState.didomiVendorsConsentUnknown, didomiVendorsConsentDenied: window.didomiState.didomiVendorsConsentDenied, didomiPurposesConsent: window.didomiState.didomiPurposesConsent, didomiPurposesConsentUnknown: window.didomiState.didomiPurposesConsentUnknown, didomiPurposesConsentDenied: window.didomiState.didomiPurposesConsentDenied, didomiExperimentId: window.didomiState.didomiExperimentId, didomiExperimentUserGroup: window.didomiState.didomiExperimentUserGroup, }; if(tc_vars.didomiPurposesConsent != ''){ console.log( 'cookiewall okay'); consentLevel = 3; loadAllScripts(); } });
window.didomiEventListeners = window.didomiEventListeners || []; window.didomiEventListeners.push({ event: 'notice.clickagree', listener: function () { console.log('clicked agree'); consentLevel =3; loadAllScripts(); return false; } }); window.didomiEventListeners.push({ event: 'preferences.clickagreetoall', listener: function () { console.log('clicked agree'); consentLevel =3; loadAllScripts(); return false; } }); window.didomiEventListeners.push({ event: 'preferences.clicksavechoices', listener: function () { console.log('clicked agree'); consentLevel = 3; loadAllScripts(); return false; } });
function loadAllScripts(){ console.log('start loading all scripts 2.19'); console.log(tc_vars.didomiPurposesConsentDenied);
var deniedConsent = tc_vars.didomiPurposesConsentDenied; if(deniedConsent.indexOf('cookies') == -1){
//SETTING VARIABLES var wpk_tags = dataLayer[0].Tags; if (wpk_tags != undefined) { var wpk_tags_array = wpk_tags.split(','); }else{ var wpk_tags_array = []; }
var sales_keywords = dataLayer[0].sales_keywords; if(sales_keywords == undefined){ sales_keywords=""; }else{ sales_keywords = sales_keywords.replace(/_/g, ''); sales_keywords = sales_keywords.replace(/&/g, '_'); sales_keywords = sales_keywords.replace(/&/g, '_'); }
if (typeof dataLayer[0].Site !== 'undefined') { var site_name = dataLayer[0].Site.toLowerCase(); }else{ var site_name=""; }
site_name = site_name.split(".");
//SETTING VARIABLES
var script = document.createElement("script"); script.src = "https://shared.mediahuis.be/cxense/cxense.autovisie.min.js"; script.type = "didomi/javascript"; script.setAttribute('data-vendor','iab:412');
console.log('ads: '+deniedConsent.indexOf('create_ads_profile')); console.log('content: '+deniedConsent.indexOf('select_personalized_content'));
if(deniedConsent.indexOf('create_ads_profile') < 0 && deniedConsent.indexOf('select_personalized_content') < 0){ document.head.appendChild(script); console.log('load cxense!!!'); }else{ console.log('NOT load cxense!!'); } if (dataLayer[0].show_banners == 1) { // console.log('fillSlots'); setTimeout(function(){ fillSlots(); }, 1000); } if(deniedConsent.indexOf('social_media') < 0){ var y = document.getElementsByClassName("social-media-no-consent-box"); var i; for (i = 0; i < y.length; i++) { y[i].style.display = "none"; } var x_fb_post = document.getElementsByClassName("fb-post-no-consent"); while(x_fb_post.length > 0) { x_fb_post[0].className = "fb-post"; }
var x_fb_video = document.getElementsByClassName("fb-video-no-consent"); var i; while(x_fb_video.length > 0) { x_fb_video[0].className = "fb-video"; }
var x_twitter = document.getElementsByClassName("twitter-tweet-no-consent"); while(x_twitter.length > 0) { x_twitter[0].className = "twitter-tweet"; }
var xi = document.getElementsByClassName("instagram-media-no-consent"); while(xi.length > 0) { xi[0].className = "instagram-media"; }
var script = document.createElement("script"); script.src = "https://platform.twitter.com/widgets.js"; document.head.appendChild(script);
var script = document.createElement("script"); script.src = "https://www.instagram.com/embed.js"; document.head.appendChild(script);
var script = document.createElement("script"); script.innerHTML = "window.instgrm.Embeds.process();"; document.head.appendChild(script);
var script = document.createElement("script"); script.src = "https://connect.facebook.net/nl_NL/sdk.js#xfbml=1&version=v8.0";
var facebookDiv = document.createElement('script'); facebookDiv.innerHTML =`window.fbAsyncInit = function() {FB.init({ xfbml : true, version : 'v5.0' });}; `; document.head.appendChild(facebookDiv);
var my_awesome_script = document.createElement('script'); my_awesome_script.setAttribute('src','https://connect.facebook.net/en_US/sdk.js'); my_awesome_script.async="true"; my_awesome_script.defer="true"; document.head.appendChild(my_awesome_script);
}
} }
if (navigator.userAgent.toLowerCase().indexOf('cxensebot') != -1) {
loadAllScripts();
}