Work in progress and road works how are we doing? On the road works front, the recovery in Italy started 2 years ago after 10 years of collapse in investments in road network. In 2021 the consumption of bitumen has exceeded quota 35 million tons (record figure in the last 10 years): + 10% compared to 2020 and even + 57% compared to 2016.
Positive signs for the safety of our road network which show a clear reversal of trend compared to the last decade, in which the lack of investments in this sector has reached 10 billion euros.
Less work in progress and more road degradation
In the last ten years the reduction in investments in road maintenance activities (we are talking about 10 billion less for "work in progress") highlighted a deterioration of the road surfaces. The decay in this state of neglect also arrives in the deeper layers of the pavements with damage which then require interventions of structural makeover very expensive.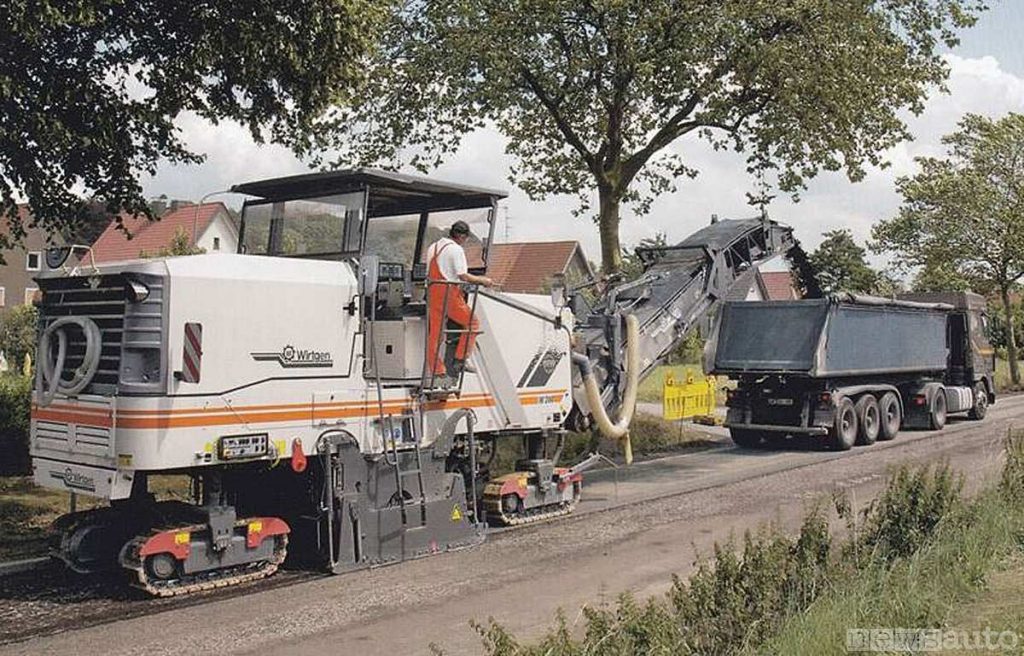 Road maintenance, in recovery
These are numbers that confirm the recovery also for road maintenance activities after 10 uninterrupted years of investment slump. This should confirm an improvement in the safety of our road network thanks to roads with fewer and fewer holes and improved surfaces.
In 2021 the production of bituminous conglomerate was 35 million tons, a new all-time record of the last decade: + 10% compared to 2020 and + 57% vs 2016. The production of bitumen in September, according to the latest available data, has recorded a significant +24% compared to the same month of 2021.
Despite what it may seem, the road maintenance dell'ANAS and of motorway concessionaires after years of neglecting road maintenance. Also More virtuous municipalities that they had funds available and are now using them on the roads after the easing of the stability pact.
2021
(esteem)
2020
2019
2018
2017
2016
%
21/20
%
21/16
Bituminous conglomerate (mln di tonn.)
35
32
30,1
26,6
23,6
22,3
9,3%
57%
Value of production and installation (maintenance)-mln in €
2.800
2.470
2.260
1.865
1.608
1.476
13,3
90%
Employees
35.000
34.000
32.000
31.000
31.000
33.000
3%
6%
Production facilities
400
390
380
380
380
400
2,5%
0%
Bitumen production in Italy
Road maintenance important for safety
The world of roads, after a first slight recovery in 2017, has experienced a significant development in the last three years. The funds put in place by the PNRR, even if they are also destined for other infrastructures, they could act as a driving force for a recovery of these investments as well, as he claims Michele Turrini, President SITEB, the association "Strade Italiane E Bitumi".
The market for the production of bituminous conglomerate could in the near future return to pre-2006 values ​​(ie those before the economic crisis), ie around 40 million tons. So far the positive notes – declares Michele Turrini.
The negative aspects concern the unexpected increase in raw materials which has reached values ​​never recorded in the past and which could nullify all the efforts made so far to revive a sector that for years has not seen such a massive dose of investment. The public construction sector is not subject to price revision so companies cannot request an update on the costs of materials (steel, cement and bitumen have undergone unpredictable increases during the year). This is why we asked the Government to implement a compensation mechanism for the sector similar to the one put in place in the first half of 2021 for construction materials, which have undergone an increase of more than 8% ".
How to restore safety of roads, viaducts and tunnels
The funds of the Pnrr c are essential for to make the roads, viaducts, bridges and tunnels safe and they represent a unique opportunity to make up for the 10 billion euro of non-investments that have seriously compromised our road assets, causing their gradual deterioration; in some cases the deterioration has entered the deep layers of the pavements and now very expensive structural reconstruction interventions are required ".
To recover the lost ground it is estimated that 22 billion euros of investments would be needed National Recovery and Resilience Plan and other financial instruments made available by Europe, could help cover.
They might interest you (indeed I recommend it!)
👉 News on the streets
👉 News on Autostrade
👉 Asphalt with GRAPHENE
👉 I notify: to stay updated and receive latest news on your mail subscribe to the automatic Newsauto newsletter HERE
👉 Leave comment on road maintenance on ours FORUM where we invite you to subscribe!