Biagio Buonomo makes his marriage proposal to Caterina Corradino
After so many quarrels, finally a romantic moment. All this takes place in the UeD dating show, immediately after the heated confrontation between Gemma Galgani and Costabile. The presenter Maria De Filippi decides to lighten the tone and announces the entry of two former protagonists of the Over throne of the program. I am Biagio Buonomo and Caterina Corradino.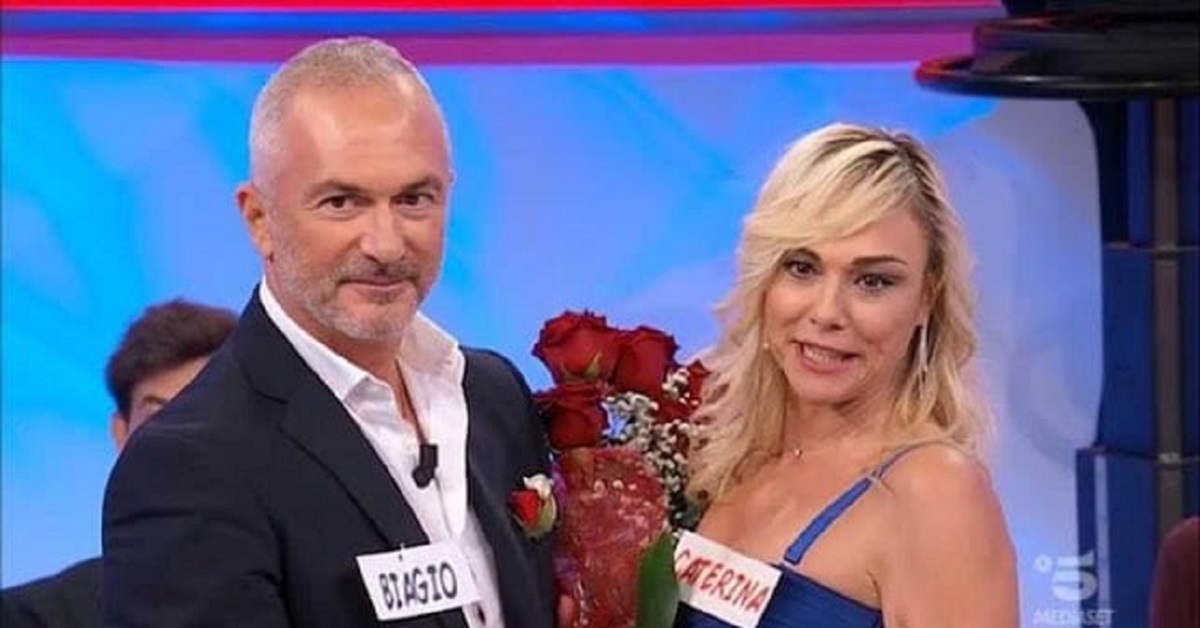 The two had met in the studio of the Canale 5 dating show. They liked each other right away and they cultivated a feeling that later resulted in a great love. The lady and the knight had thus decided to live their story away from the cameras. Today, after some time, they return to Maria De Filippi for testify once again their feelings and the desire they both have to want to get married.
In the past they had already announced their willingness to get married, but then the Covid emergency forced the two lovers to postpone the date. Therefore, due to force majeure, they were unable to pronounce the long-awaited yes. The knight decides to bring the lady back to where it all started and with a bouquet of flowers and a custom-made jewel he pronounces: "Are you convinced you want to marry me?" she replies: "And you are convinced that you want to marry me?".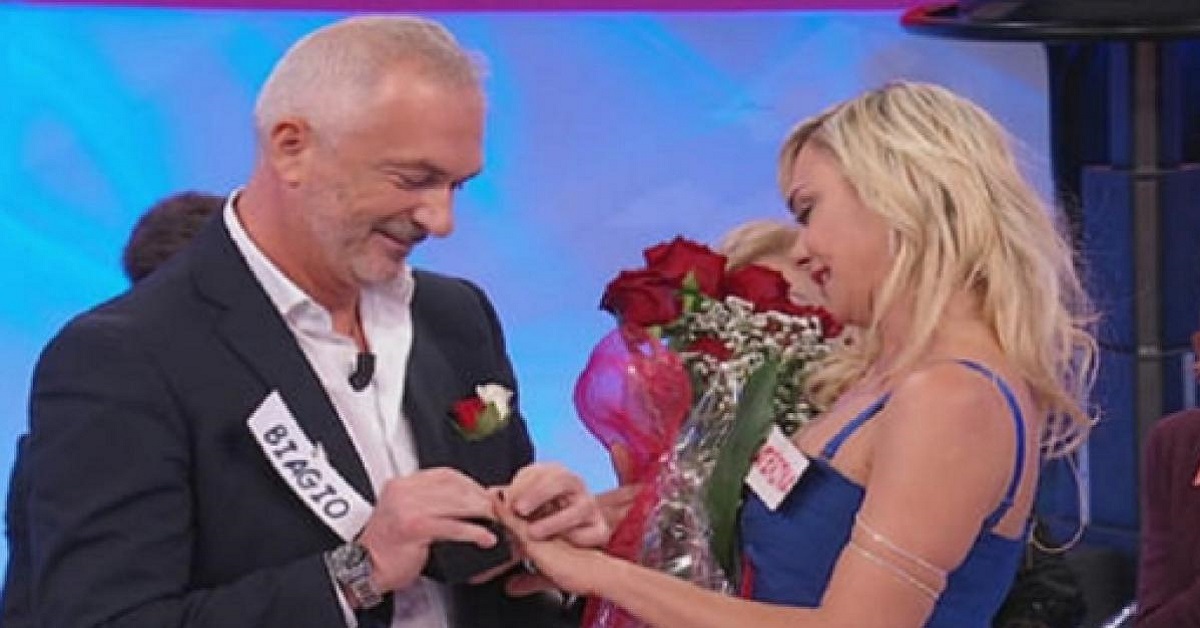 But not only that, the lovebirds also reveal a possible date. The wedding will take place in September. Biagio speaks of his girlfriend Caterina and it does so with such sweetness: "I was lucky with her because she is a woman who cares about her family and for this I would like to thank her mother and brothers for the values ​​they have passed on to her".
Visibly excited Caterina replies: "My mother taught me how important it is to be independent and then I didn't want to weigh on him and I recently started my own business". Then the lady, turning to Gemma Galgani, wishes her to find love soon.