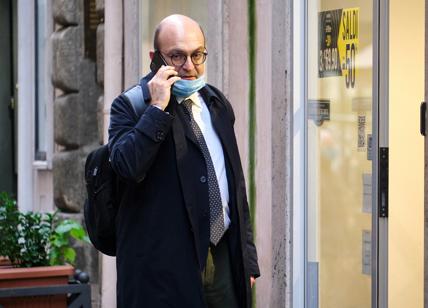 Antonio Misiani
Lapresse
Fisco, Misiani (Pd): "The flat tax for VAT numbers, and the other issues, we will address them with the fiscal delegation"

On the day of the agreement in principle in the majority on the reduction of the tax burden, Affaritaliani.it interview the senator Antonio Misiani, economic manager of the Democratic Party, the man who for Enrico Letta is following the tax dossier directly at the table with Prime Minister Draghi, Minister Franco and the other parties that support the government.
Considering the reformulation of the new rates, will the greatest benefits be for the middle class? How much more could an average family have in their paycheck per month?
"The IRPEF reform concentrates three quarters of the relief on taxpayers of the second and third brackets, those who are classified as middle class. The higher brackets, who today pay more than one third of the IRPEF, will receive less than ten percent of the total relief. For some groups of taxpayers the relief could reach over 700 euros per year ".
Does the Democratic Party agree with the abolition of IRAP for self-employed and micro-enterprises?
"We would have preferred a horizontal relief, which would help the little ones regardless of their legal form. The prevailing orientation is towards a different choice, which cancels the IRAP for individuals only. It has pros but also some contraindications".
Could there also be an intervention to raise the flat tax rate to 15% for VAT numbers currently set at 65 thousand euros?
"We have decided to concentrate resources on IRPEF and IRAP. The other issues, including the flat tax for VAT numbers, we will address them with the fiscal delegation".
Do you think that there could also be an additional allocation to stem the expensive bills?
"We have also asked for it today. For some time we have been asking for an increase in the budget of 2 billion envisaged by the budget bill. At the table with the minister we proposed to allocate, first of all, to contain the expensive bills any financial space that should open in 2022" .