The exterior design of the new Kia Niro is indebted to that of the Habaniro, a concept car presented at the 2019 New York International Auto Show. The muscular lines follow the Opposites United philosophy introduced on the electric Kia EV6. Note the new LED light signature and the contrasting C-pillars that raise the Kia Niro above the gray masse.
Not only the body, but also the interior of the new Kia Niro has been completely revised. Under the graceful dashboard arch you will find a gigantic display that bundles the screens of the instrumentation and infotainment. This compact SUV uses sustainable materials inside, including recycled eucalyptus leaves for the seats. You can operate the transmission via a round selection button, as was already the case for the electric variant with the previous generation.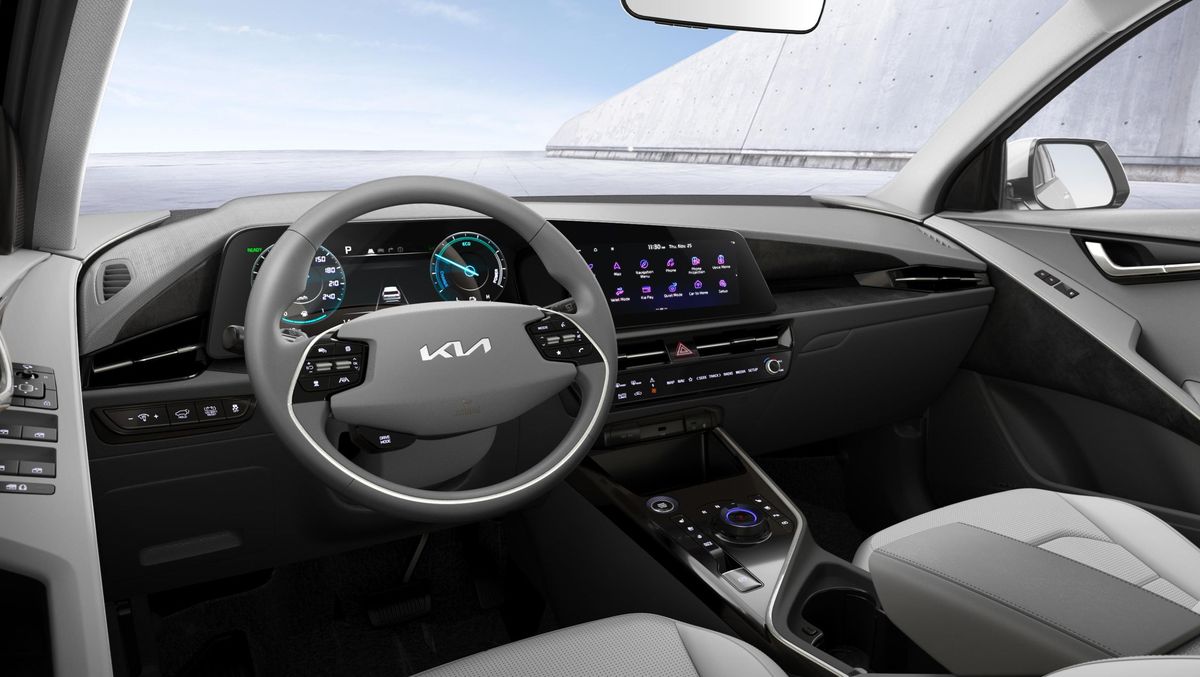 GreenZone
The new Kia Niro is again offered with several electrified engines. You will be able to order the compact crossover with a hybrid, with a plug-in hybrid and with an electric powertrain. It remains to be guessed at the specifications and performance, because Kia is not yet communicating about the technical data of the new Niro.
We do learn that the new Kia Niro will have a so-called GreenZone function, which will automatically activate the electric driving mode in LEZs and related areas (schools, hospitals, …) where emissions must be kept to a minimum. You can also select individual GreenZone areas.
The Kia Niro will debut in Belgium in mid-2022.