November 24, 2021
Two world titles in MotoGP
Casey Stoner retired from the World Championship nine years ago, after two titles won in MotoGP between Ducati and Honda. The Australian had made his debut with two wild cards in 125 in 2001, and then went through the whole championship the following year in 250 when he was sixteen.
Stoner talked about his impact with the World Championship on the Last on the Brakes podcast: "I had just two years of track racing experience and starting immediately one step below the premier class was a bad choice – so the Australian -. I've never been too pessimistic or too optimistic, I've always preferred a realistic approach and with the results of the first season I thought it was impossible to win even just one race, let alone a championship ".
After returning to 125, in 2005 he moved to Lucio Cecchinello's team with whom he raced for a year in 250 and one in MotoGP. In 2007 he joined Ducati and immediately won the title: "You have to be able to adjust your goals. When I arrived in the World Championship I hoped to be able to win right away – concludes Stoner -, then I had to correct my aim, but in the end I have achieved what I dreamed of ".
After four seasons with Ducati, in 2011 Stoner moved to Honda with which he won his second world title. Due to numerous physical problems, the Australian rider left MotoGP at the end of 2012.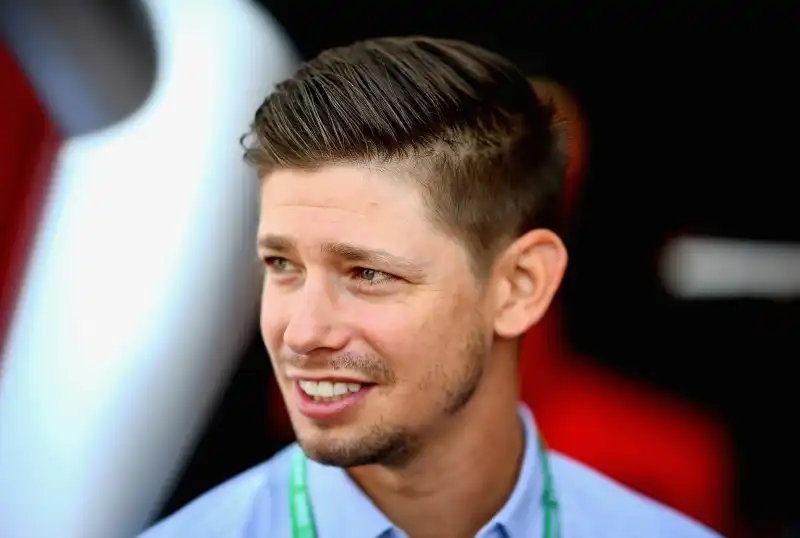 ©Getty Images