The biopsy established that it is a malignant tumor localized in a specific area: the explanation of Valentina Ferragni
Valentina Ferragni, sister of the famous influencer Chiara Ferragni, a few hours ago wanted to update her many followers of the results of the biopsy. She recently underwent surgery to remove what she called "a hideous pimple" from her forehead.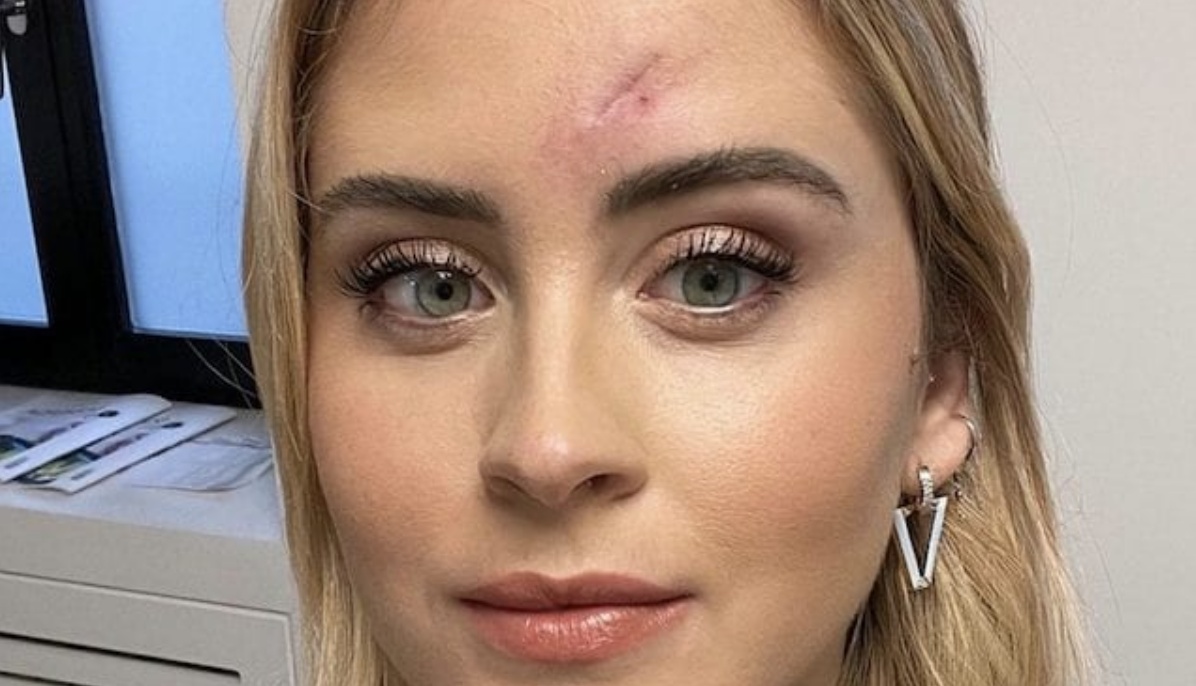 Doctors had advised her that it could have been a simple cyst or something more serious. Unfortunately, the biopsy determined that it was a basal cell carcinoma, a malignant tumor localized in a specific area. The doctors explained to the woman that this cancer usually occurs in people between the ages of 50 and 60 and is the first time they have seen it on a 28-year-old girl.
After the news, despite Valentina Ferragni wanted to tell what happened to her, pushing people to prevention, she found herself attacked by haters. But she decided not to remain silent and to publish a story on Instagram, to silence the many people who had the courage, after such news, to attack and accuse her.
The words of Valentina Ferragni
To all those who wrote to me that they hoped it was cancer and I would die, that I used this thing to advertise myself and that I pretended to have had an operation: I have always published part of my life on social media, how I could hide a band-aid and a scar of 5 centimeters? Because when it comes to prevention, everyone is saying that I did it only for advertising. First of all, I didn't voluntarily have a malignant carcinoma, especially in the face, with a scar for life only for the followers! Second thing, but how evil are you that you see rottenness even where it is not there?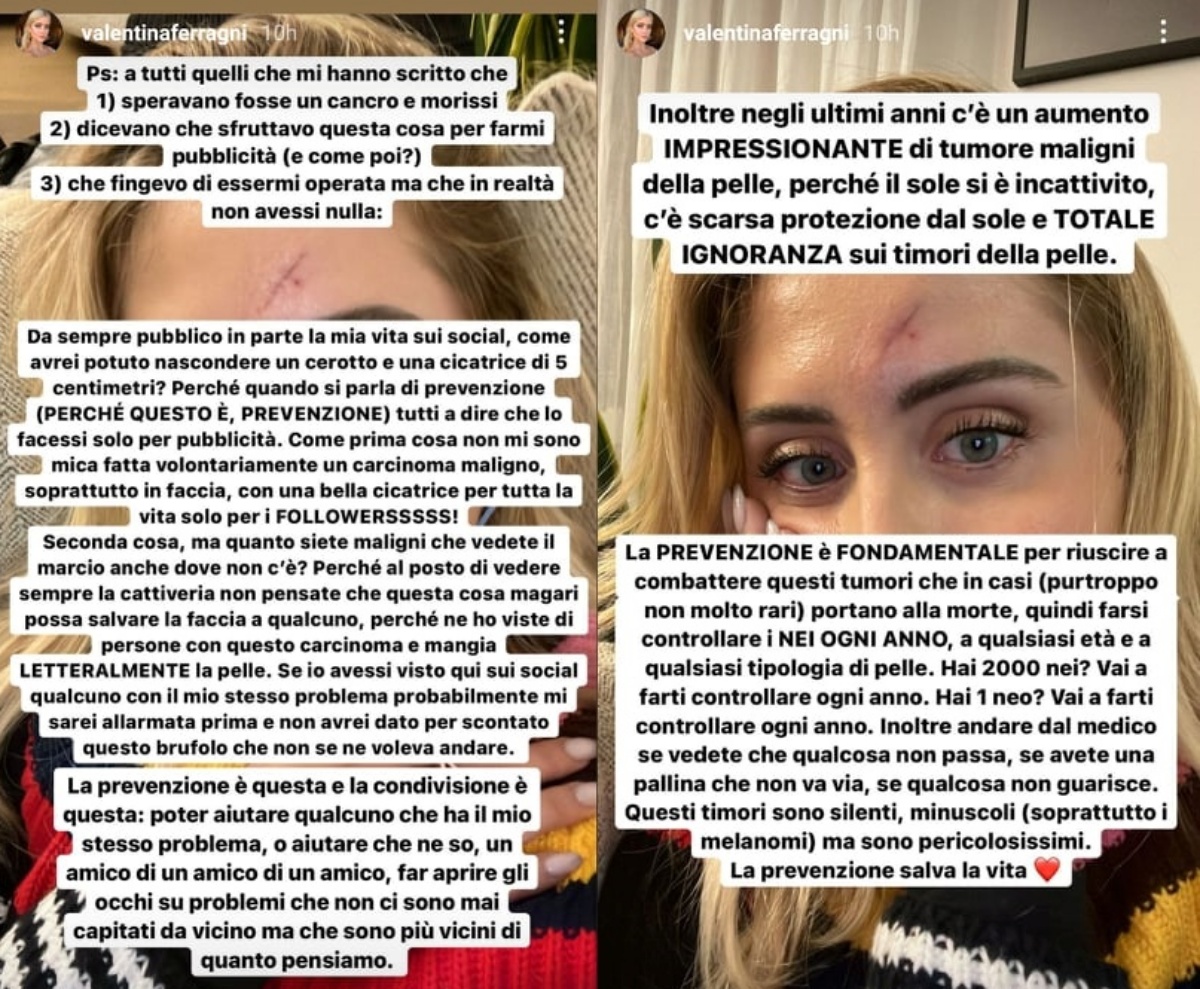 Valentina Ferragni then stressed that people, instead of giving vent to their wickedness, should see her story as example. Because it could save someone's life. She too thought it was just a pimple. A pimple that in a year got worse and changed shape, so in the end he decided to be examined and discovered the bad reality. But what if she didn't go to the doctor?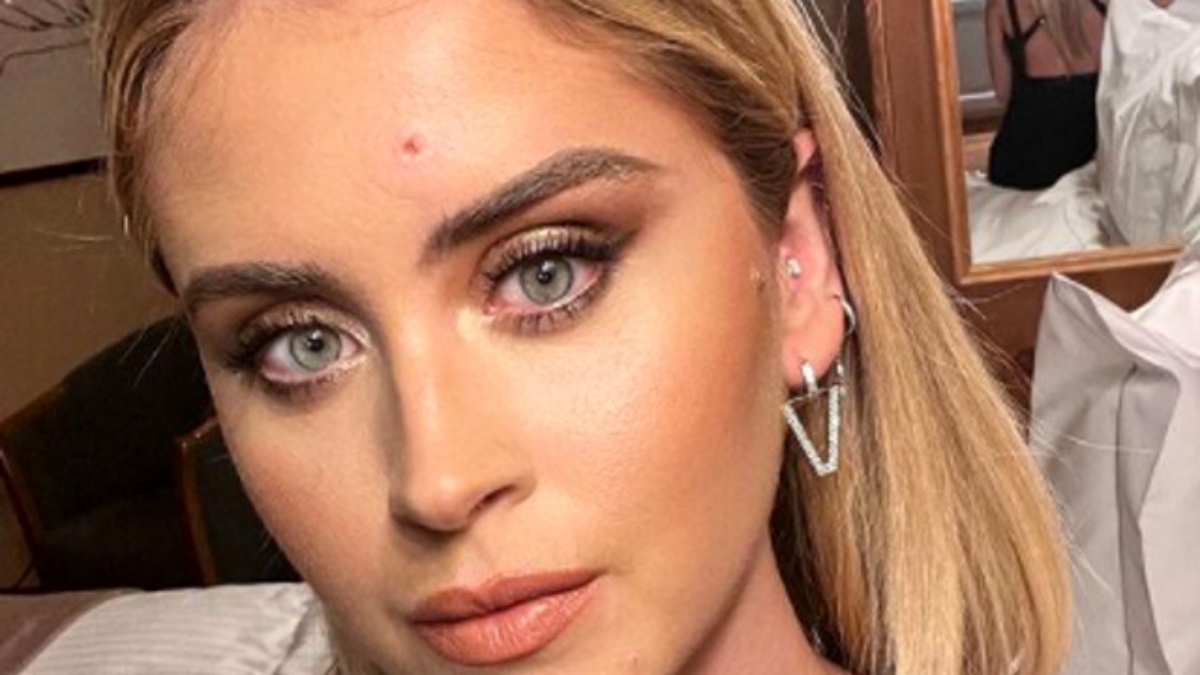 Prevention is this, sharing is this: helping someone who has the same problem as me or helping a friend of a friend, to make them open their eyes. Get your moles checked every year, at any age. Go to the doctor if you see that something is wrong, if you have a ball that does not go away. These tumors are silent, tiny, but they are very dangerous. Prevention saves life.