ING: less debit card turnover since corona pass and tightening of measures
Dutch consumers use debit cards less since the tightening of the corona measures on 13 November. ING reports this on Tuesday based on transaction data. When consumers spend money, they are more likely to do so online. The bank says that partly because of this, the total value of all transactions (pin, cash and online) has decreased "not much".
Debit card turnover fell most in the catering, culture and sports sector. The bank states that the decline started with the introduction of the corona admission ticket at the end of September. In the past week, the decrease is said to have been "significant", namely from 6 percent below the level before the corona crisis to 20 percent below.
Furthermore, public transport, petrol stations and non-essential service providers such as hairdressers see a lower debit card turnover. Shops (supermarkets, clothing and hardware stores) are least affected by the decreased debit card payments.
Welcome to this blog
In this blog does NRC Today report on the most important developments in the corona crisis. On Monday, RIVM registered 23,066 new positive corona tests, the second highest number since the start of the pandemic. There were 2,430 corona patients in Dutch hospitals on Monday, 114 more than a day earlier and the highest number since May.
Outgoing minister Hugo de Jonge (Public Health, CDA) has sent a bill to the House of Representatives for the introduction of the 2G system for the catering industry, the cultural sector, events and non-essential services such as hairdressers.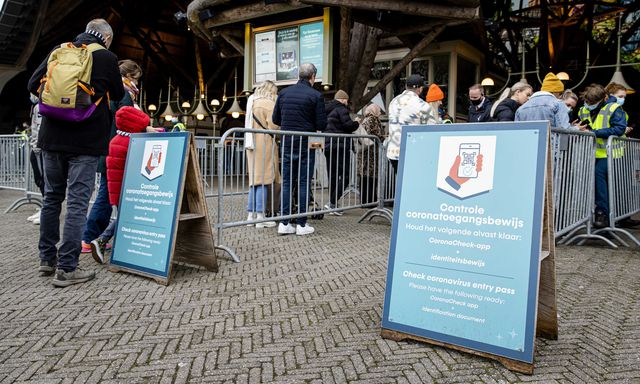 Read Monday's corona blog here