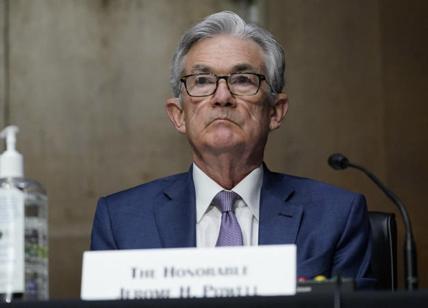 Jerome Powell, chairman of the Federal Reserve
Fed, second term for Jerome Powell. Biden appoints Brainard as vice president
The US president, Joe Biden, announced the appointment of Jerome Powell for a second term at the helm of the Federal Reserve. While the only antagonist emerged for the assignment, Lael Brainard, it will be instead vice president of board of governors, a position held until January 31st by Richard Clarida.
In a statement released, the president remarked on the "decisive" leadership by Powell during the crisis caused by the coronavirus pandemic. "If we are to continue building on this year's economic success we need stability and independence to Federal Reserve. E I have full confidence, after their trial by fire over the past 20 months, which President Powell and the Brainard they will provide the strong leadership our country needs, "Biden said.
In particular, "I am confident that the focus of the president Powell and of Brainard keeping inflation low, prices stable and maximum employment will make the economy stronger than ever, "Biden stressed. The appointments will then have to be confirmed by the Senate.
The moment is in fact delicate both for the post-pandemic recovery but above all for the skyrocketing inflation, and in particular energy prices, while there is pressure from many quarters to take new actions such as the release of strategic crude oil reserves: just last week Joe Biden asked the head of the Federal Trade Commission (FTC) to investigate whether oil companies are illegally raising gas prices.
In the meantime, after Powell's reconfirmation, the markets are toasting: i future a Wall Street earnings increase. In the early afternoon, futures on the Dow Jones mark + 0.43%, those on the S&P + 0.40% and those on the Nasdaq + 0.48%.