The Icona model series welcomes a third member: after the SP1 and SP2 Monza, it is the turn of this Ferrari SP3 Daytona. Maranello calls it an ode to classic Scuderia racing cars, from the 330 P3/4 over the 350 Can-Am to the 512S. Then we are talking about sports prototypes with a Barchetta body, active in the sixties. The Daytona designation refers to the 1967 24 Hours of Daytona, where Ferrari completely took over the podium.
Maranello plans 599 pieces of the Ferrari SP3 Daytona, Icona copies that have all found an owner. They paid at least 2 million euros for this.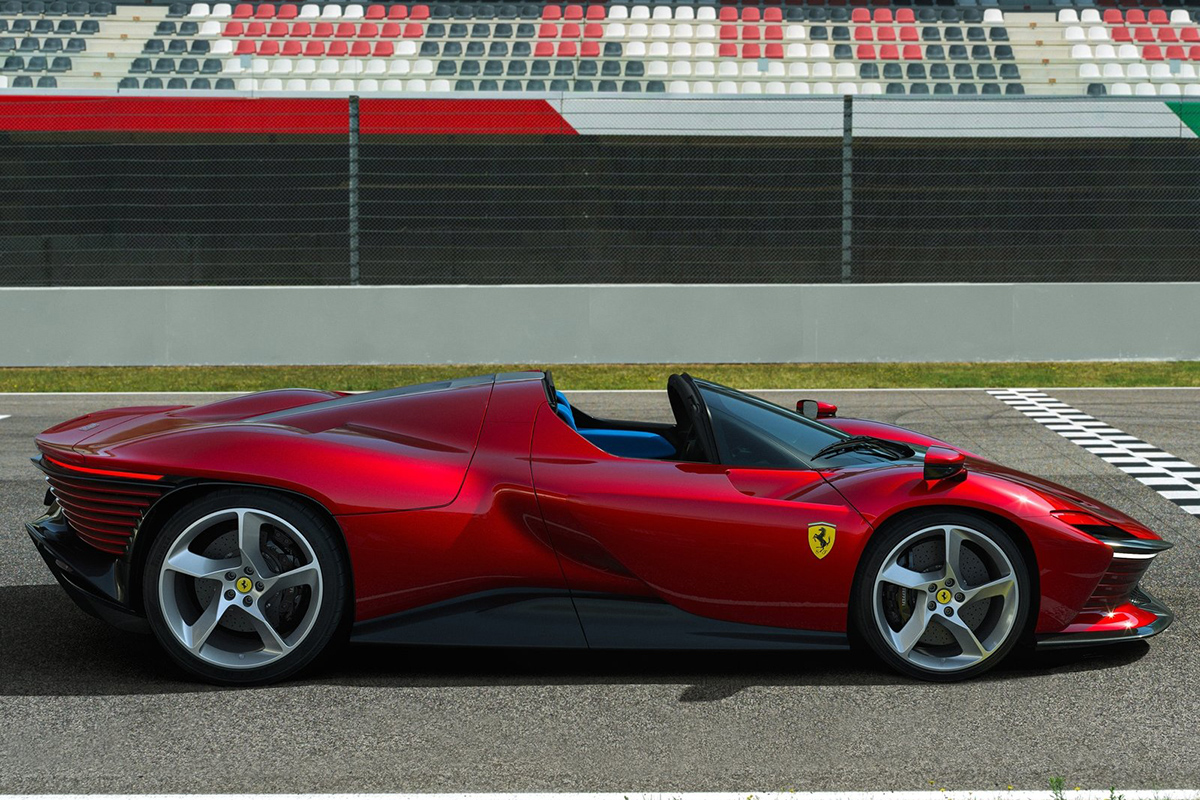 LaFerrari Competition
The technical basis of the Ferrari SP3 Daytona is that of the LaFerrari, from which both the carbon fiber chassis and the active chassis were adopted. No hybrid powertrain; centrally located in the back is the atmospheric 6.5 liter V12 from the Ferrari 812 Competizione. In the Daytona, this high-revving engine, mounted on a seven-speed robotized dual-clutch gearbox, produces a peak power of 840 hp and a maximum torque of 687 Nm. Even more fun: the red zone of the V12 only starts at 9,500 rpm.
The Ferrari SP3 Daytona weighs only 1,480 kilograms and features the most aerodynamic bodywork in the history of the Prancing Horse (at least of the street-legal models). And that helps the V12 put cannon performance on the tarmac. The sprint from 0 to 100 km/h takes 2.85 seconds, from 0 to 200 km/h 7.4 seconds. The top speed of the Ferrari SP3 Daytona is over 340 km/h.