The new Renault Kangoo has been named 'International Van of the Year 2022' (IVOTY). The commercial vehicle is praised by the international jury for its efficiency, safety, durability and environmental standards.
Already hit four times
Of the fourteen nominated commercial vehicles from eleven different brands, the jury is most impressed by the new Kangoo generation, which shares the victory with the Mercedes-Benz Citan, which uses the same platform and technology. It is the fourth time that Renault has received this award. Previously, the Master (1998), Trafic (2002) and Kangoo ZE (2012) received the same award.
Reward for the hard work
Mark Sutcliffe, Senior Vice President of Light Commercial Vehicles at Renault accepted the award. "I would like to thank the entire jury for choosing the Renault Kangoo as 'International Van of the Year 2022'. It is a reward for the efforts to develop a commercial vehicle that meets the highest quality standards and whose unique innovations make the everyday life of our customers more pleasant," said Sutcliffe.
Everyday convenience
Making everyday life more pleasant is due to a number of ingenious features that Renault has applied to the Kangoo. At 1.45 meters, the Kangoo has the largest loading opening in its class. The 'Easy Rack System' is also praised. This allows long objects to be transported high in the cargo space by means of an extendable rack. The load volume is also the best in its class at 3.9 m³ and the Kangoo also has a load capacity of 600 kg. In the three-seat configuration, the center backrest can be folded down to transform the cab into a mobile office. Useful!
Packed with electronics
In addition, the Kangoo is equipped with 12 driver assistance systems, including Permanent Rear View Assist, Active Emergency Braking and Lane Keeping Assist. The technological features include the Renault EASY LINK multimedia system, smartphone docking station, 15W wireless charger, two USB and two 12V connections.
Millions of investment
The Kangoo is made at the Maubeuge plant in northern France and has been used for the production of Renaults since 1997. To guarantee the quality of the Kangoo and the vehicles of the partner brands Mercedes-Benz and Nissan, 450 million has been invested to modernize the factory. Certain parts and assembly lines have been made more efficient and a new workshop has been set up for the electric Kangoo, which will be on the market in a few months.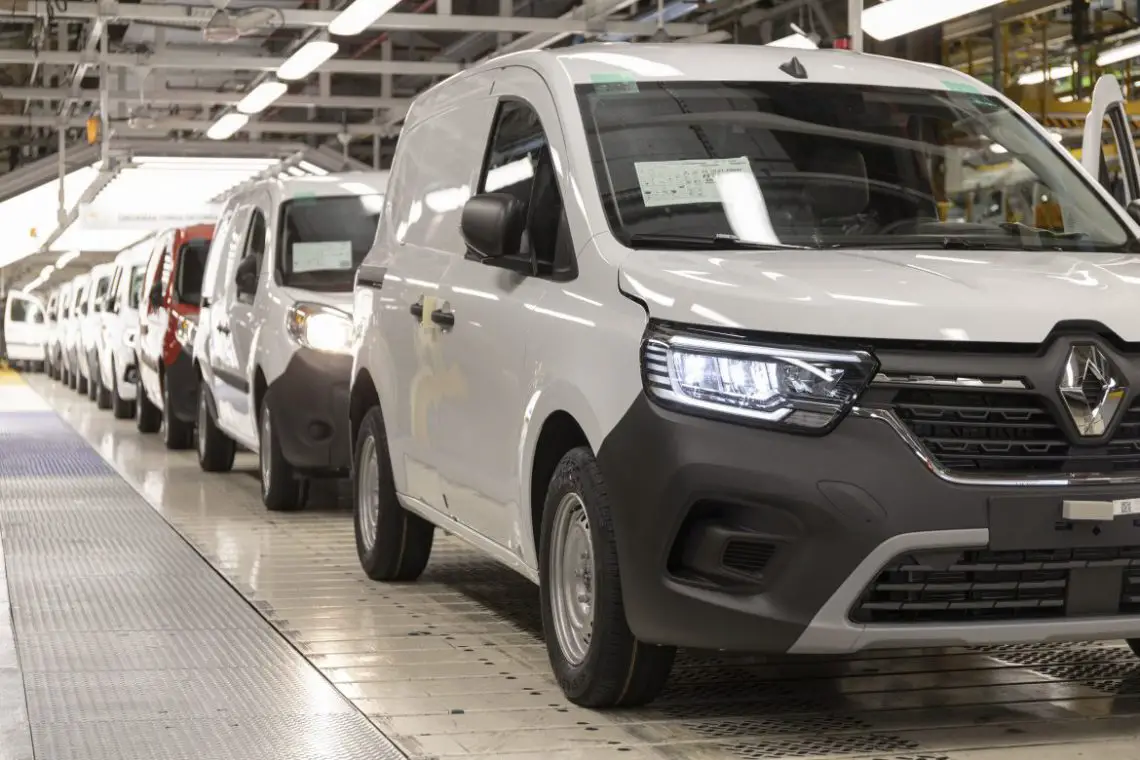 The Renault Kangoo is available in the Netherlands from €16,790