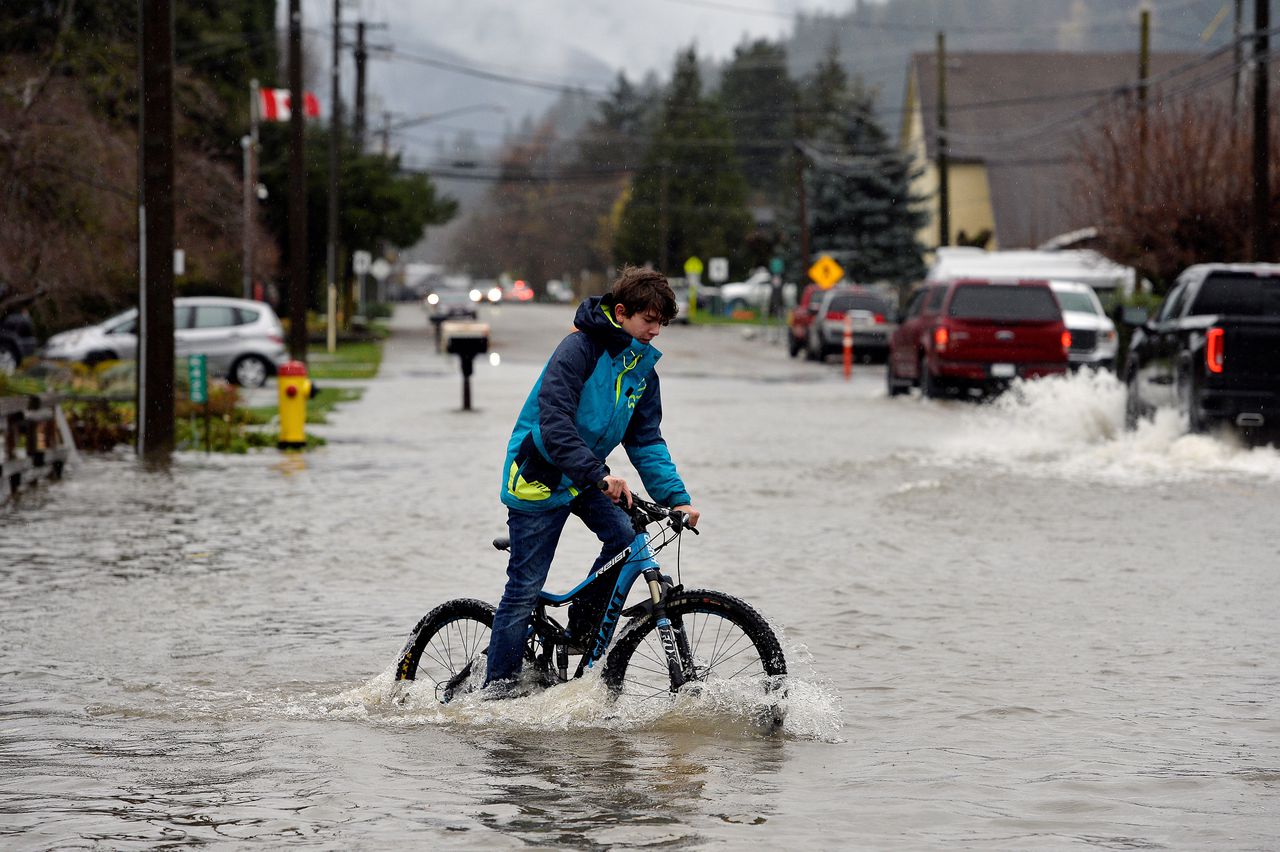 In the Canadian province of British Columbia, heavy rainfall has disrupted much of the region. The rain, accompanied by strong winds, has caused mudslides and landslides and vital infrastructure has been shut down in several places. According to Canadian media, more than 230 millimeters of rain fell in some places in 48 hours.
One of the hardest hit cities is Merritt, two hundred kilometers north of Vancouver. The more than seven thousand inhabitants of the town have been asked by the authorities to leave their homes because of the rising water. The last time authorities made such a call was this summer, when the Merritt area was struggling with very severe bushfires.
Closer to Vancouver, helicopters have been deployed to remove 275 people from a highway after a mudslide blocked the road. Some towns and cities in British Columbia have been cut off from the outside world because access roads have been flooded. The Trans Mountain pipeline, which runs from Albreta to the west coast, is closed due to the severe weather.
The rain that British Columbia has seen in recent days normally falls in a month. With more rain forecast in the coming days, Vancouver has opened emergency facilities for the homeless. Municipalities in the area are calling on residents to stay indoors for the time being and to keep an eye on the weather situation.