Small and medium-sized hospitals had a financial hard time last year because of corona. This is the conclusion of the accountants firm BDO on Tuesday based on the annual reports of 62 general hospitals. The hospitals jointly wrote a positive result of 291 million euros for 2020, but the plus is mainly due to the large hospitals. According to BDO, the dichotomy between Dutch hospitals has sharpened due to the corona crisis.
BDO annually issues a report mark based on the financial situation of the hospitals. For small hospitals (with a turnover of up to 150 million euros), the average figure in 2020 fell from 6.8 to 6.3. The decline was even greater in medium-sized hospitals; from a 7.0 in 2019 to a 6.3 on last year's figures. Large hospitals, which include hospitals with revenues of more than 300 million euros, scored a 7.6, just like in 2019. No hospitals went bankrupt last year, but accountants expressed their concerns about continuity in the annual reports of three hospitals.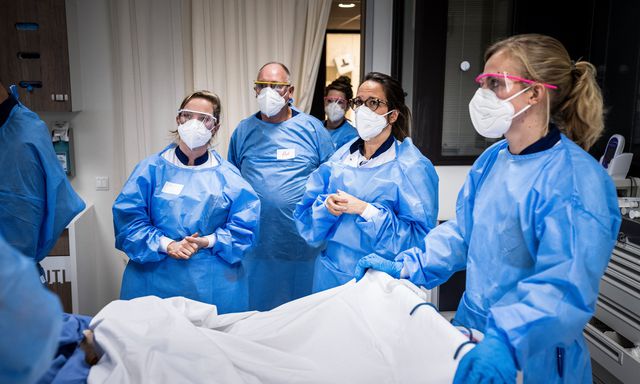 Also read: 'We are heading straight for a care heart attack'

The costs for hospitals increased by 1 billion euros in 2020 compared to a year earlier, partly due to the reception and care of Covid-19 patients. The increase to 20 billion euros in costs was partly driven by an increase in costs for hired staff. The 62 hospitals spent 487 million euros on this in 2020, 6 percent more than a year earlier. According to BDO, a trend that will continue, as the demand for care will only increase and there will be fewer and fewer healthcare personnel available.
Another direct consequence of the corona crisis on healthcare is the increase in reservations on holidays. That amount amounted to 1.1 billion euros in 2020, compared to 1 billion euros in 2019. This means that a growing number of employees want to take vacation days, but are unable to distribute them.