November 13, 2021
"He came and made Yamaha history, he changed everything".
Yamaha team principal Lin Jarvis to Sky's microphones dedicated a heartfelt tribute to Valentino Rossi, at his farewell step in MotoGP: "He came and changed the way we do MotoGP. He has a charisma that no one has and ability to build a group of people who work for him and for the goal. This is what has changed at Yamaha. "
With the arrival of the Doctor, the Japanese team changed its history: "After 17 years, Welkom 2004 is still the only race that scared me because my heart beat madly: how many emotions it gave me, it has turned the history of Yamaha ".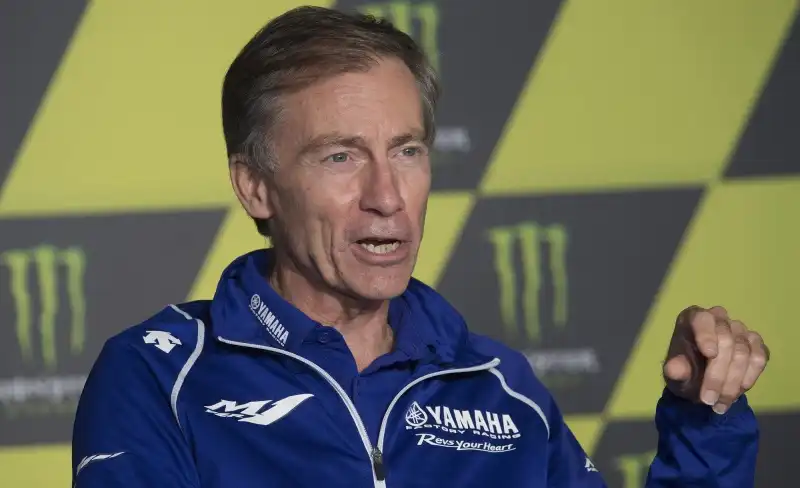 ©Getty Images