November 13, 2021
The Doctor wanted to thank the fans for the support during the last qualifying of his career.
Switzerland, Argentina, Spain, Italy and more: fans from all over the world gathered in Valencia for the latest tribute to Valentino Rossi, at the last weekend of his MotoGP career.
In the last qualifications the Doctor surprised: after a bad Friday and always in the last places of the ranking, with a flash the number 46 in the third free won the Q2, then closing with a flattering tenth position in the official tests, his best placing from Silverstone.
The support of the many fans at the Ricardo Tormo circuit was tireless: a lot of yellow in the stands and a lot of emotion for the latest exploits of Valentino, who in turn thanked with a series of wheelies at the end of qualifying, greeted by the applause of the fans.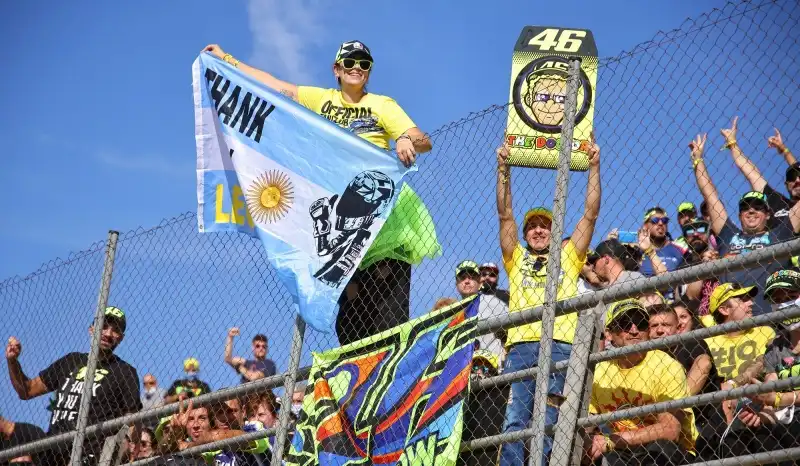 ©Getty Images