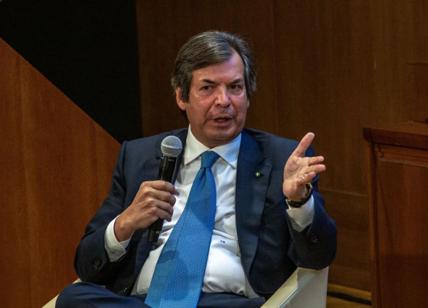 Carlo Messina, CEO of Banca Intesa
Intesa, Messina: "We finance new ideas, human capital at the basis of success"
Carlo Messina, the number one of Banca Intesa, speaking on video link at the Crui conference "University: for a future-proof country", opens to the Young people and their possibilities, underlining the role of the group in hiring new recruits.
"Although with constraints and rigidity deriving from supervisory regulations, the openness to the financing of ideas and startups is absolute and total. We are looking for ideas and initiatives to finance and transform into activities on which the bank can invest ", he said Messina.
"We have agreements with the university to support young people with subsidized and often non-repayable loans, added the CEO. "We are the largest financiers of university students in Italy: you need to be close to those who can bring ideas".
"Intesa Sanpaolo, recalled the head of Banca Intesa Messina, is the main private employer in Italy, we have 100,000 people of which 70,000 in Italy. We are a symbol that can characterize the relationship between the bank and the university sector in the recruitment process ". The group" has the largest recruitment program for young graduates: we we will hire 3,500 people in the next years. First of all we need human capital, it is the basis of the success of every company ", concluded the CEO.