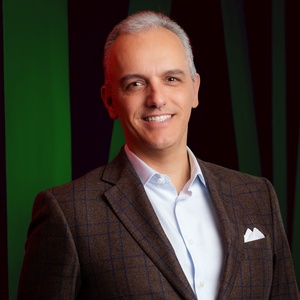 The soccer match broadcasting market has been going through a period of turmoil in Brazil. The Copa Libertadores da América went to SBT; tournaments such as the Campeonato Carioca and the Campeonato Paulista will be broadcast on Record —Paulistão will still be shown on YouTube; HBO will broadcast Champions Leauge matches and Amazon Prime Video has started selling the pay per view package for the Campeonato Brasileiro.
But is this spraying good or bad for the public? What about advertisers? How are they in this? To talk a little about the topic, this week's Media and Marketing program spoke with Ricardo Fort, consultant at Sport by Fort – Check out the full interview above.
Graduated in Engineering, the executive began his career in marketing at Unilever, in the 1990s. In addition to going through the marketing of companies such as Kellog's, Visa and Danone, Fort worked twice at Coca-Cola. In February of this year, he left the position of global vice president of sponsorship of the soft drink giant to open his own consultancy.
"We are going through a period of great changes in Brazil. Globo helped to build football in Brazil, through decades of broadcasts, but this fragmentation is inevitable to happen" (as of 27:34).
Fort also talks about the problems sports marketing is going through to develop even further in Brazil. The executive reinforces that football clubs, for example, still make mistakes in treating their uniforms as outdoors.
"Football seen as a media harms a large part of the market. The biggest, international brands no longer need a billboard on their clubs' shirts. Besides, most clubs are not ready to talk about other matters, negotiate other platforms. Brazil is still maturing in the sports market," he says (as of 14:36).
He recalls that inconsistency in the quality of administration of Brazilian football also hinders the development of new businesses.
"In general, Brazilian football has a very bad image. That's why the big brands don't get that close. However, I had very close contact with some managers and I realized that there is also quality. Brazilian football can evolve from that image that he has "poorly prepared top hat". The clubs that are financially and sportingly well are managed by people of great quality", he declares (as of 17:23).