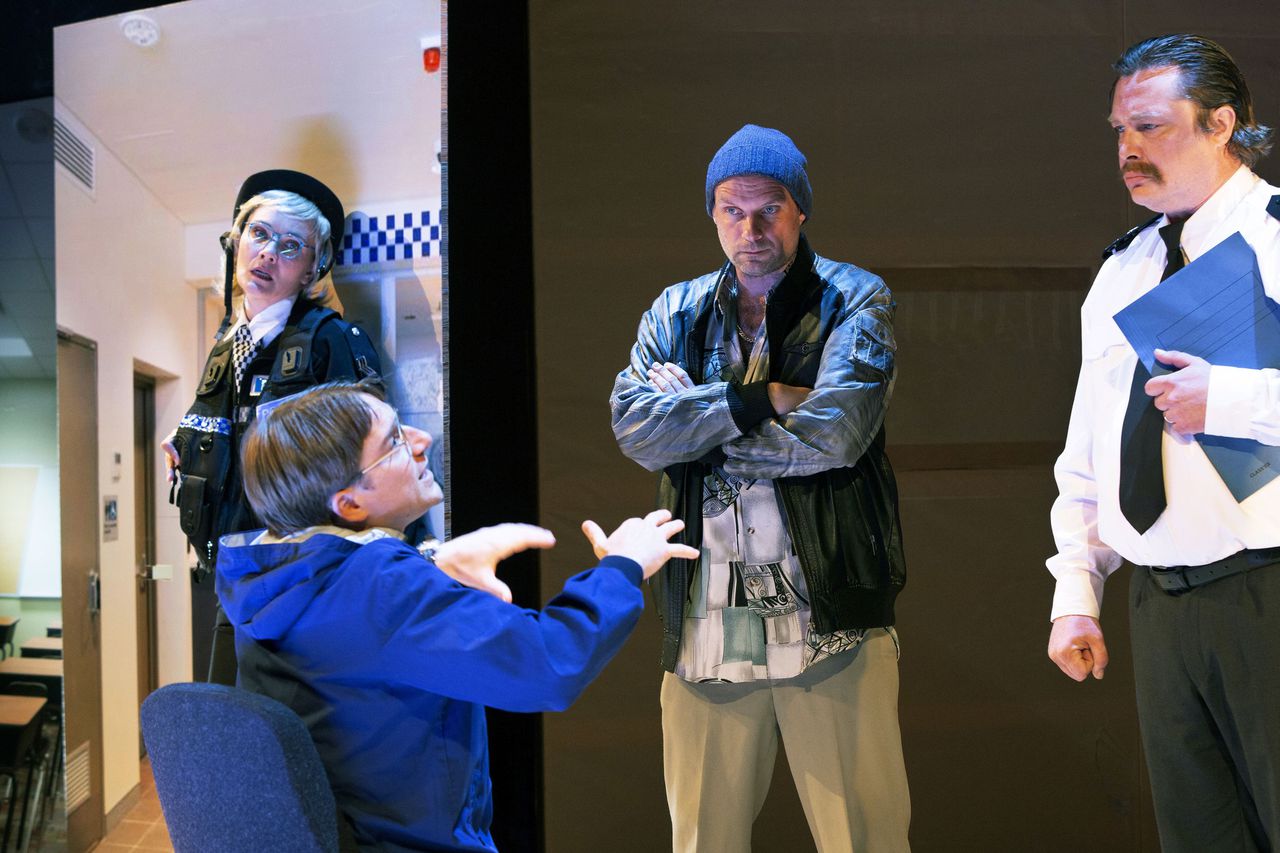 You better not tap Christopher on the back if you want his attention. Gripping his shoulder to correct him isn't a good idea either. Then he wriggles free, shrinks back in shock or starts screaming uncontrollably. The 15-year-old protagonist of The miraculous incident of the dog in the night is a boy with autism: he reacts differently to everyday situations.
As director Pieter Kramer (known for hyper-creative performances such as Woof Side Story) his teeth in young adult novel The curious incident of the dog in the night-time by the British writer Mark Haddon, that is something to look forward to in advance. Especially if you know the West End version: a slick hit production that the National Theater staged a decade ago. Author Simon Stephens then made an accurate stage adaptation, which Rik van den Bos has now translated. Christopher's reasoning, which forms the foundation of the piece, held its ground in this fine translation.
The story begins when Christopher finds one of his neighbors' dog dead in a front yard. He wants to find the killer, but that is a big step for someone who never talks to strangers and for whom every (social) situation is a challenge. During his 'research' Christopher sometimes gets on his nerves because he has difficulty understanding emotions and is always honest. At one point, his father loses his temper and furiously punches a hole in the kitchen wall. Immediately there is guilt, Christopher cringes confused. You feel the powerlessness that comes with dealing with someone who sees the world differently.
Great
That is certainly the merit of protagonist Mattias Van de Vijver. He is a Christopher, who immediately takes up your heart. He doesn't caricature the character, but you can see his stoic demeanor flake off as soon as the outside world confuses him. The scenes with his father – an equally beautiful role by Mark Kraan – are class. He may not have autism, but it turns out that he is also struggling a bit in life.
Around Van de Vijver, seven actors play multiple roles: they are passers-by on the street, a crowd on the platform, work for the police or in a shop. They indulge themselves in the surprising stage image of Theun Mosk. Scenes unfold as if in a diorama: the players hold up printed photos of streets as back walls, lift out a bed or cupboard. The perspective is never quite right, and yet you know exactly what street Christopher is banging on doors on. Entire trains or kitchens are set up with a few chairs, a classroom is suggested. The miraculous incident is an irresistible production: the humor is never far away and visually there is a lot to enjoy, and the drama is also nicely worked out.