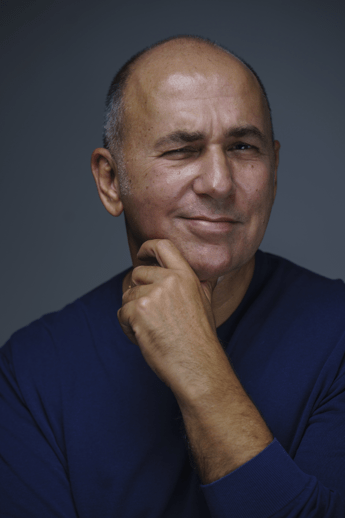 A double stands out Ferzan Ozpetek – 'Ferzaneide' first show of the new season, with part of the proceeds donated to Emergency; And 'Loose Cannons' immediately after Christmas, with his first theatrical direction and a cast still being defined, for the stage transposition of the winning film of 2 David di Donatello, 5 Nastri d'Argento and 4 Globi d'Oro – in the program of the Ambra Jovinelli theater, which reopens the curtain in Rome from 6 October to keep it up until 15 May, under the auspicious slogan 'But the sky is always bluer!' chosen by director Fabrizia Pompilio.
"After more than a year of closure due to the Covid pandemic, we decide to reopen the doors by proposing a bold and wide-ranging billboard. Even in this difficult phase – emphasizes Pompilio – we have chosen to relaunch by proposing a program full of surprises, attentive to contemporary dramaturgy with a particular focus on the brilliant comedy, which it will host big names in theater and cinema".
The programming, after the debut with Ozpetek, resumes with Emilio Solfrizzi in 'Roger' by Umberto Marino with a tennis court as a scene; and continues with the monologue 'Jericho Innocenzo Rosa' by Valeria Solarino and 'Me Sarah, me Tosca' on Sarah Bernhardt with Laura Morante. The comedy by Edoardo Erba " The invisible husband 'will involve the female duo composed of Maria Amelia Monti and Marina Massironi. The new year opens with Jane Austen's 'Pride and Prejudice' with Arturo Cirillo actor and director; and continues with 'At the same time, next year' by Bernard Slade.
Other pink pair with Isa Danieli and Giuliana De Sio which on stage will be 'Le signorine' with Sergio Rubini voiceover, before the 'Paradiso XXXIII' by and with Elio Germano. Ambra Angiolini it is proposed in the 'Node' on the relationship between school, parents and children; And Stefano Accorsi with the 'Story of 1'. So, it will be Alessio Boni to go up on stage in the role of 'Don Quixote' freely inspired by the epic novel by Cervantes. Sergio Rubini will tell the home misadventures of 'Restructuring', while the season will close Geppy Cucciari with 'Perfect'.
(by Enzo Bonaiuto)