September 19, 2021
Italian party in Misano in the Moto3 category.
An all-Italian podium illuminated Misano Adriatico in the Moto3 category. The winner was in fact Dennis Foggia, a Leopard Racing driver, ahead of two other Italian standard bearers, Niccolò Antonelli (Avintia VR46) and Andrea Migno (Rivacold Snipers).
The race could have been even more tinged with blue, but Romano Fenati, leading by a wide margin throughout the first part, slipped with ten laps to go, when he had more than three seconds ahead of his rivals.
Pedro Acosta remains first in the standings, seventh today, with 210 points. Followed, at 168, by Sergio Garcia (fourth in the race) and Foggia himself.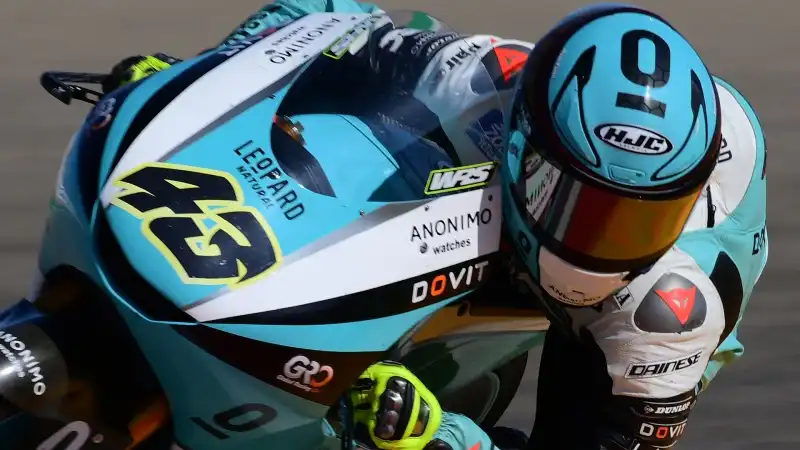 ©Getty Images