September 19, 2021
The Japanese rider was officially announced during the Misano weekend.
Ayumu Sasaki will race for the Sterilgarda Max Racing Team in the Moto3 season of 2022. The team founded and led by Max Biaggi during the Misano weekend announced the next arrival of the Japanese rider.
"I am happy to welcome Ayumu Sasaki to the Sterilgarda Racing Team, who will have the task of replacing Romano Fenati. It will not be easy, because Romano is achieving excellent results with us, but I am sure that Ayumu has the right maturity to express himself at high levels. levels in every race ".
These are the words of the Japanese: "I am very happy to announce that I will be part of the Sterilgarda Max Racing Team. I hope to obtain good results from the beginning, and to exploit the potential of the team, which in three years in the World Championship has already achieved great results. Results I want to thank everyone who made this agreement possible.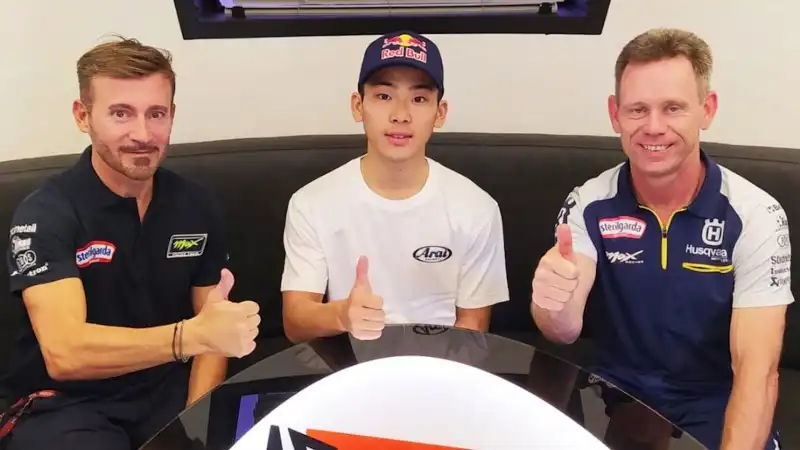 ©Sterilgarda Max Racing Team