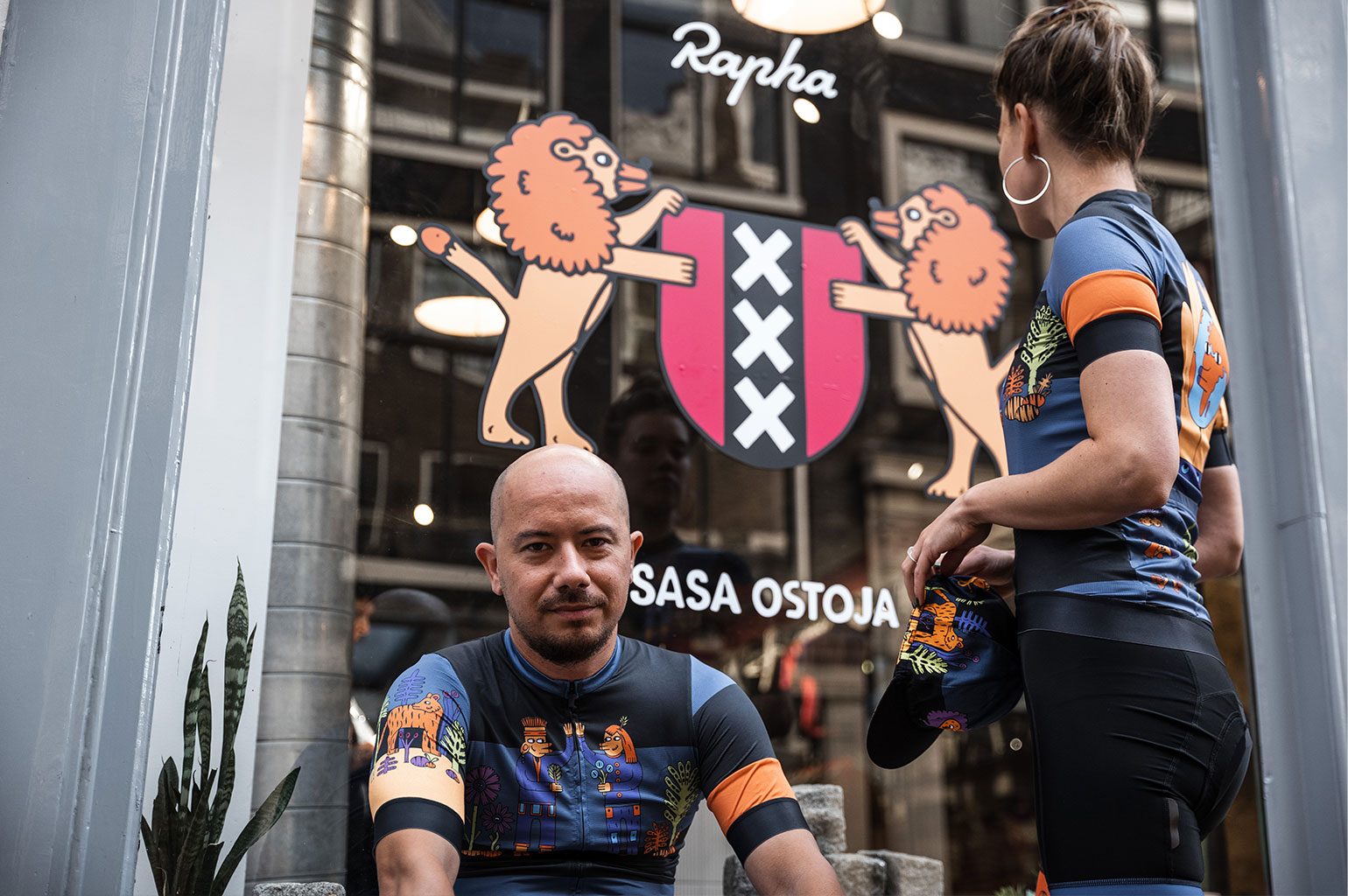 Rapha has another great collaboration. This time especially for Rapha Amsterdam. Saša Ostoja is the illustrator who made the designs for Rapha. The theme is Amsterdam and what the city means to its cyclists, who come from all over the world. Take a ride with the RCC and you'll see real Amsterdammers, but also students and expats from everywhere. Cycling and Amsterdam are common.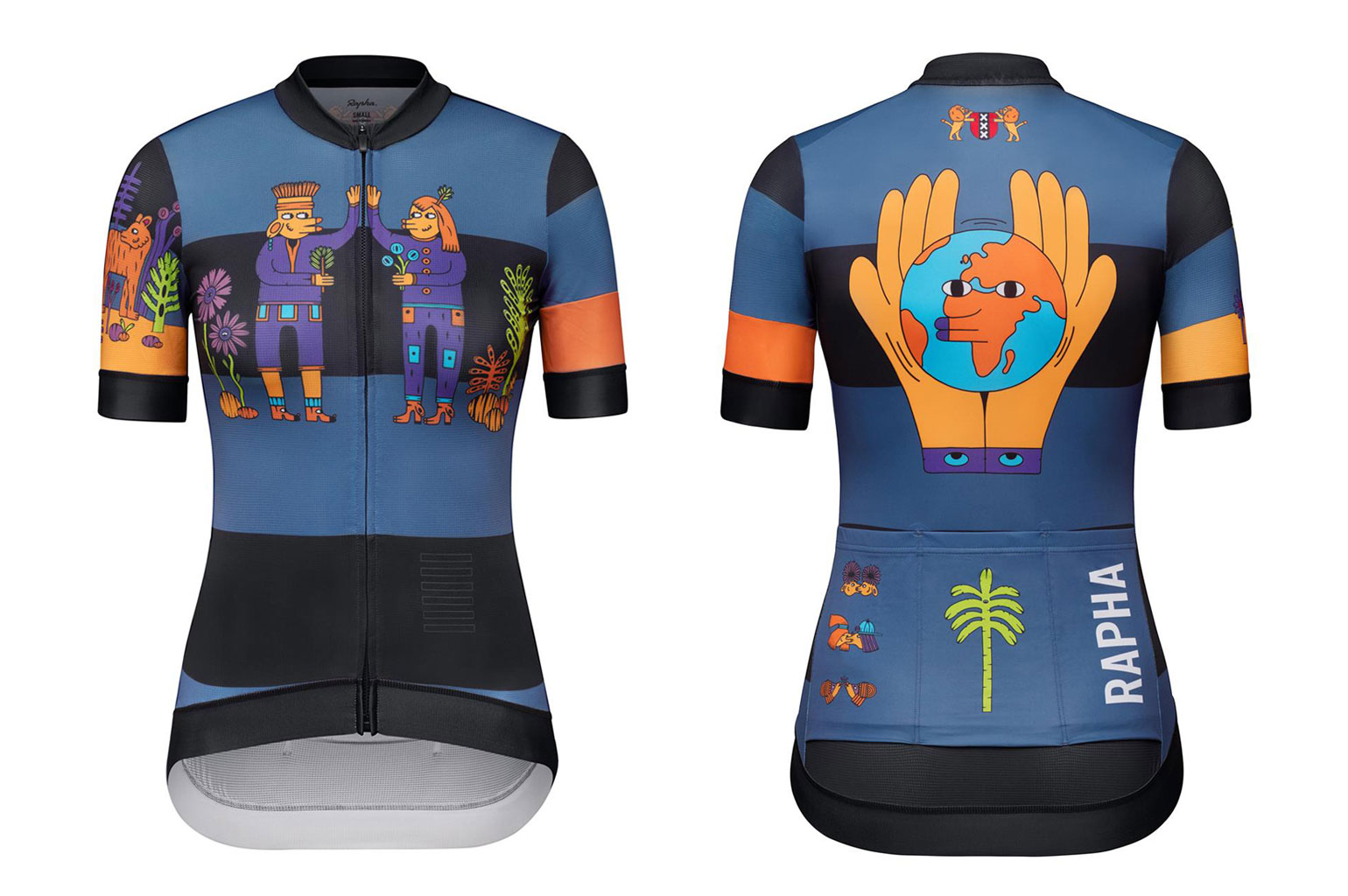 Saša, with origins in Croatia, lives in Amsterdam, has used the cartoonish figures so characteristic for him for the various designs. All very cheerful and in addition, the blue and orange also go very well together. He got inspiration from one of his own bike rides. He wanted to capture his love for nature and everything you encounter while cycling in the design. So if you want to cycle around in something special, it is best to visit Rapha in Amsterdam (wolvenstraat). In addition to a shirt and bib shorts, they also have a cap, socks, a musette and a neck warmer (snood).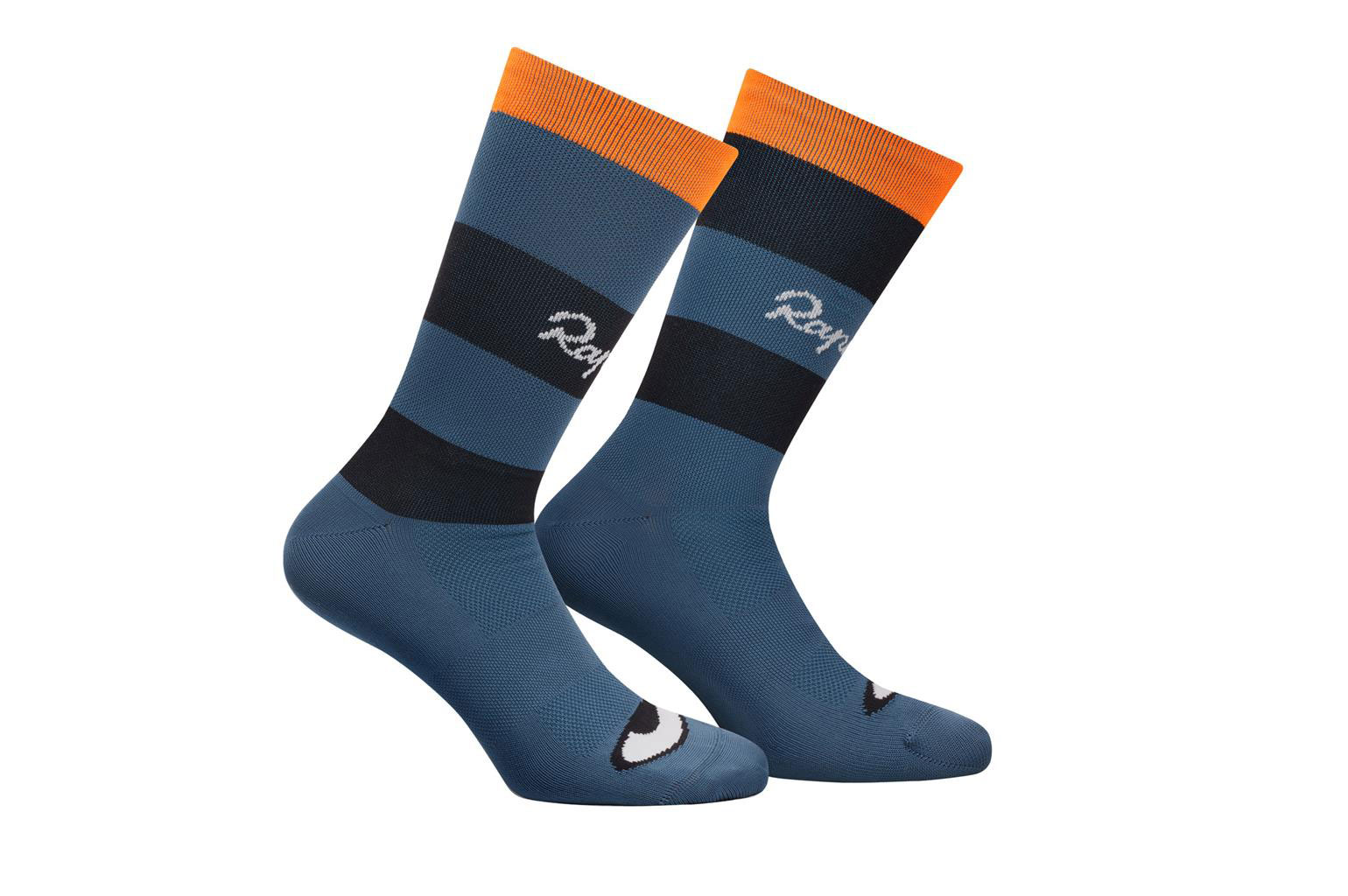 By the way, the shirt is the Pro Team Training Jersey with a suggested retail price of €100 and the pants are a Pro Team Bib Short. It costs € 230,-. The cap costs €25 and the socks and neck warmer are sold for €17.50. And they are only for sale in Rapha's Clubhouse in Amsterdam.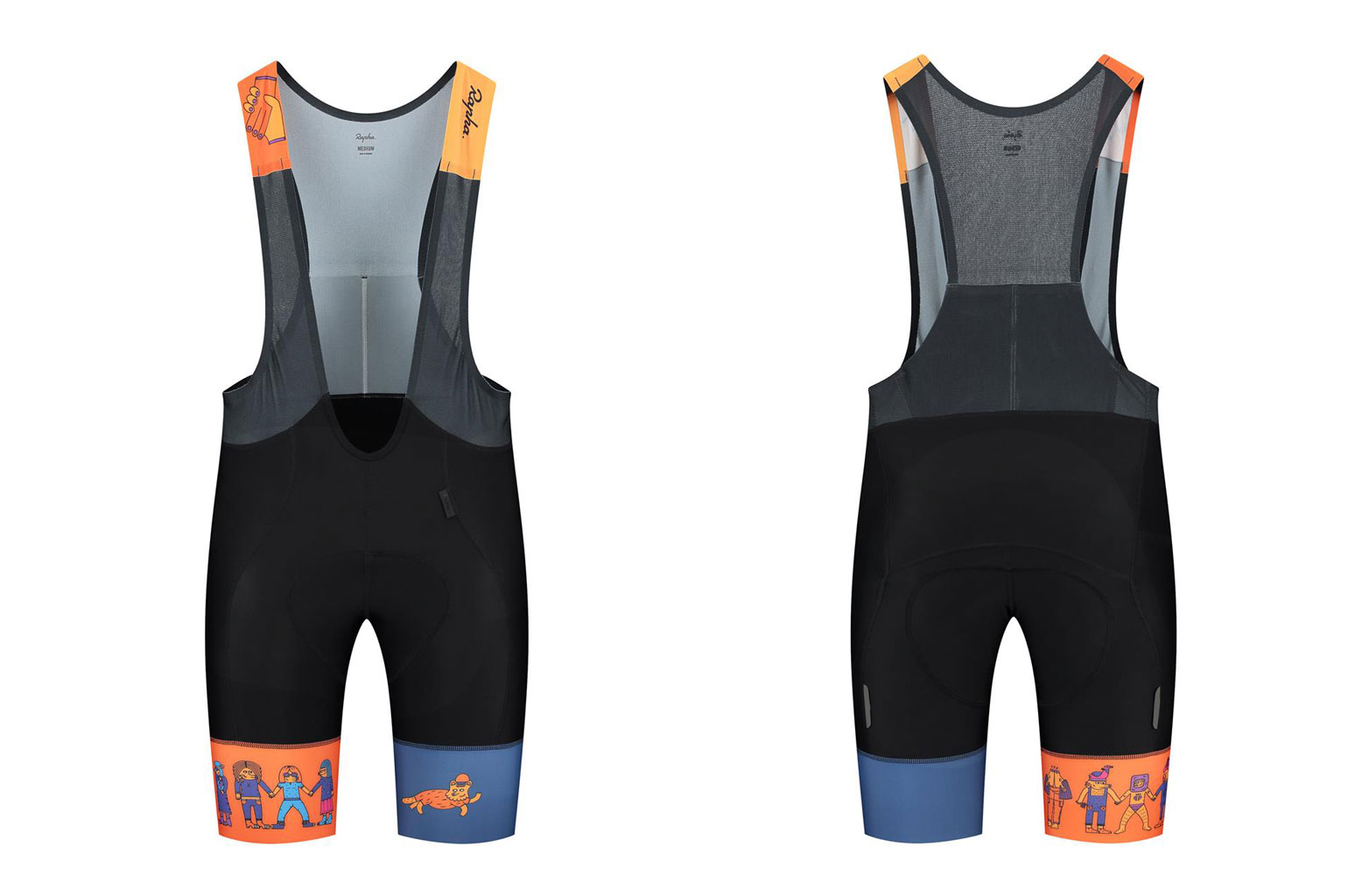 Via Rapha and header photo by Vincent Engel