September 16, 2021
It came close to the title in 2017
Now there is also the signature. Andrea Dovizioso is ready to return to MotoGP racing and will do so with the Petronas team's Yamaha for the rest of this season and throughout the 2022 championship.
Dovizioso's new adventure will begin this weekend with the San Marino and Rimini Riviera GPs in Misano and will thus be Valentino Rossi's last teammate in the final five races of the World Championship.
"Even though I didn't expect to return to MotoGP like this, I've never closed the door on my face and it's great to be here with Yamaha and Petronas Yamaha SRT. I wanted to try and enjoy a new situation and I'm really happy to be back – so Dovizioso on the official MotoGP website -. I'll need to get out on the track to understand the details and it would have been better to have a test before jumping into the race, but I leave without pressure and it will be nice to start in Misano for the last five races of the season. "
Dovizioso had stopped at the end of last season after eight years in Ducati, in which he came close to the title in 2017. During this 2021 he tried the Aprilia several times, but waited for Yamaha's offer to return to racing.
With the announcement of the return of the Forlì, Yamaha has also formalized the passage of Franco Morbidelli in the internal team, from the Misano weekend until 2023. Thus, the pair will be reformed with the French Fabio Quartararo, leader of the championship.
"I am very happy and happy to face this weekend and this highly anticipated new chapter with the Factory Yamaha team – the words of Morbidelli -. I tried to recover as much as possible for the final phase of this championship. I wanted to make my return to a track that I know well and of which I have great memories, like Misano. "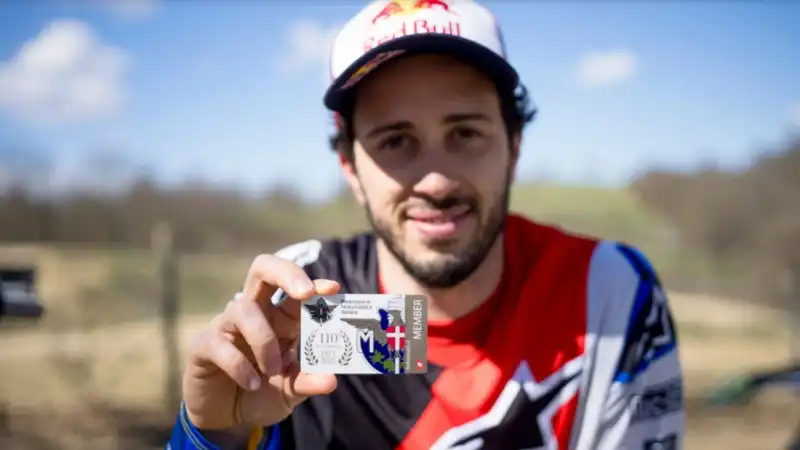 © IMF