No European country has so far gone as far as Italy: the government in Rome decided on Thursday to require all employees – whether they work for the government or a private company – to show a corona pass at their workplace from mid-October.
To get that pass, workers must have had at least one dose of a vaccine or have recently recovered from Covid-19. People who have not been vaccinated or have recently recovered should show a negative test result. They have to pay for the test themselves.
Draghi is introducing the mandatory corona pass at work to boost Italy's vaccination coverage before it gets colder and a new wave of the epidemic may emerge. So far, nearly 75 percent of Italians over the age of 12 have already had at least one dose of a vaccine. But that could be better, according to the government. It's also why employees have to pay for the tests themselves: offering them for free could have the opposite effect and make people feel like a shot isn't really necessary after all.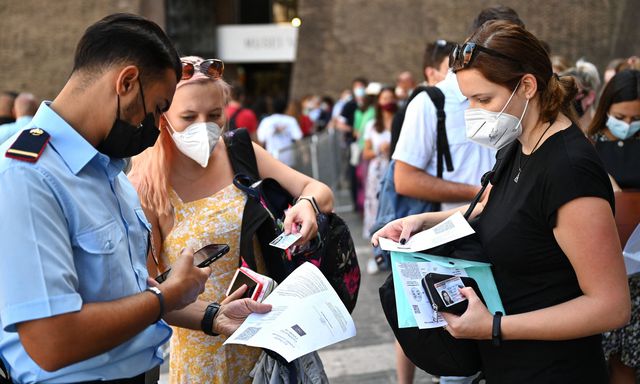 Also read: European differences in corona pass: more often mandatory in Italy, less in Denmark

Sanctions
Sanctions are also associated with the announced obligation. Anyone who arrives at work without a corona pass will be sent home. Government officials without a pass run the risk of being suspended after five days of absence, with their wages withheld. At private companies – where by far the majority of the four million unvaccinated employees work – the suspension even starts from day one. Anyone who does not comply with the measures risks a fine of up to 600 to 1,500 euros.
The new measure comes after weeks of heated discussion between the government and unions. The latter had difficulty with the fact that those who have not been vaccinated and want to work have to pay for their test themselves. They asked why the Italian government is not making vaccination compulsory. But Rome doesn't want to go that far (yet). Mandatory vaccination will remain an option if it turns out that the vaccination rate does not increase despite this new measure.
The government frames this new decree within the constitutional right to a safe working environment. At the same time, the right to work is also protected: no corona pass in your pocket cannot be a reason for dismissal.
The mandatory corona pass at work will remain in force until at least 31 December. Until then, a Covid test may cost a maximum of 15 euros, with which the government compensates the unions somewhat.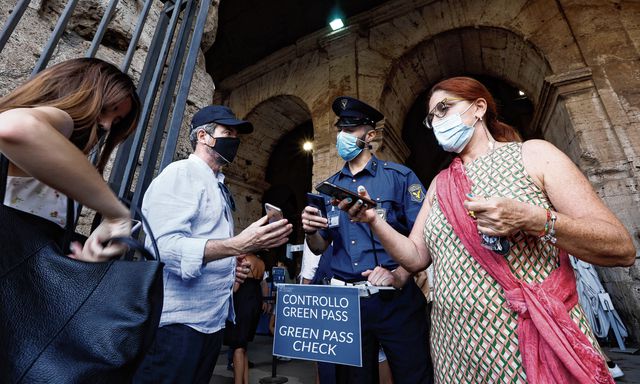 Also read this report: In Italy, the corona pass is your 'extra ticket'