The Dutch event organizer ID&T comes into British hands. On Thursday it was announced that the market leader in dance events will be acquired by the British Superstruct, which organizes multi-day festivals such as the Hungarian Sziget and Parookaville in Weeze. ID&T is known for festivals such as Defqon.1, Mysteryland, Milkshake and Thunderdome. In a 'normal' festival year, the events attract more than a million visitors from home and abroad.
No announcements have been made about the acquisition price, but according to The Financial Times between $150 and $200 million. Superstruct takes over ID&T from investor Axar Capital. The American investor acquired ID&T in 2016 when it took over the debts of the bankrupt SFX. It is not the first Dutch festival organization to incorporate Superstruct; this spring, the Achterhoek motocross and music festival De Zwarte Cross was taken over.
Very special that Superstruct knows how to see through the current situation
Through the collaboration, Superstruct and ID&T hope to learn from each other. In a statement, ID&T director Ritty van Straalen said he was satisfied with the takeover. "It is very special that Superstruct is able to see through the current situation and see the joint potential of the two organizations."
Strong growth before the corona crisis
That there is potential in the Dutch dance organizer is apparent from the figures from ID&T before the corona crisis. The dance organizer grew rapidly: in four years the turnover increased by 70 percent to 108 million euros in 2019. In that year the talks with Superstruct already started.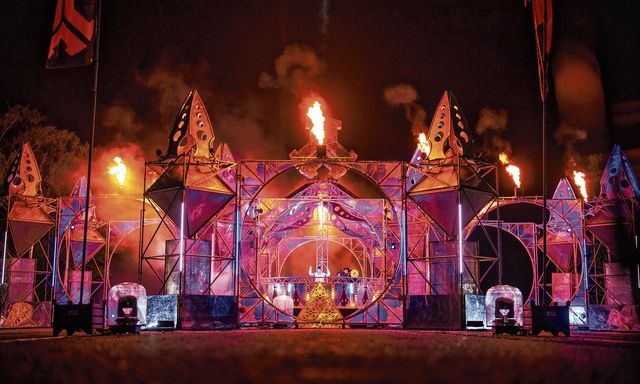 Also read: Online or not, dance festival Defqon.1 always has to get bigger

The blow was severe when all festivals were banned due to the corona measures and the event sector almost completely came to a standstill. Talks between Superstruct and ID&T also came to a halt and compared to the previous year, 88 percent of ID&T's turnover evaporated to 12 million euros. For festival visitors who have already bought tickets, these will remain valid until festivals can be organized again.
To keep its head above water, ID&T relied on government wage support and took out an emergency loan from Rabobank. Employees also pooled holiday pay and salary into a loan of 3 million euros to ID&T. All this can now be paid back, says Van Straalen. During the corona crisis, ID&T had to lay off 40 percent of its 150 employees. It is now expanding again: the jobs of at least a hundred employees are guaranteed to be retained thanks to the takeover, according to ID&T.
Festivalzomer 2022
With the acquisition of ID&T, Superstruct seems to assume a revival of the festivals from 2022. Where the British organize thirty major events in various European countries every year, the majority of ID&T events take place in the Netherlands.
According to the latest relaxation, daytime events can take place again after September 26 with 75 percent capacity. For many organisers, however, that comes too late: the festival summer is almost coming to an end.
Last summer, ID&T presented itself as a champion of the events industry, and filed summary proceedings over the cabinet's decision to ban major events. It later retracted it. The dance organization also organized the two Unmute Us demonstrations in recent weeks, in which tens of thousands of participants in Dutch cities followed music trucks.