September 16, 2021
Second in the league
Fabio Quartararo is the leader of the MotoGP championship with 53 points ahead of Pecco Bagnaia. Despite the large gap, the Ducati rider still believes in the title comeback and is really excited for Misano after the victory at Aragon.
Speaking to Sky Sport, Bagnaia explained that the hope of becoming champion exists and that he will continue to try in the last five races of the year: "As long as you can try to win the World Championship, you never give up – the Ducati rider's words – , as do all the riders still mathematically fighting for the title. Let's do our best and try to recover as many points as possible ".
Bagnaia is really happy after his first top class victory, obtained by beating Marc Marquez, and wants to do even better in the home race: "We'll see what comes out in Misano, last year I did well – he continues -: the track this time it will be dirty, it is raining sand, but we will be ready despite the weather ".
In the first race of Misano last season the Ducati rider finished second behind Franco Morbidelli. In the other race he crashed when he was in the lead: victory then for Maverick Vinales.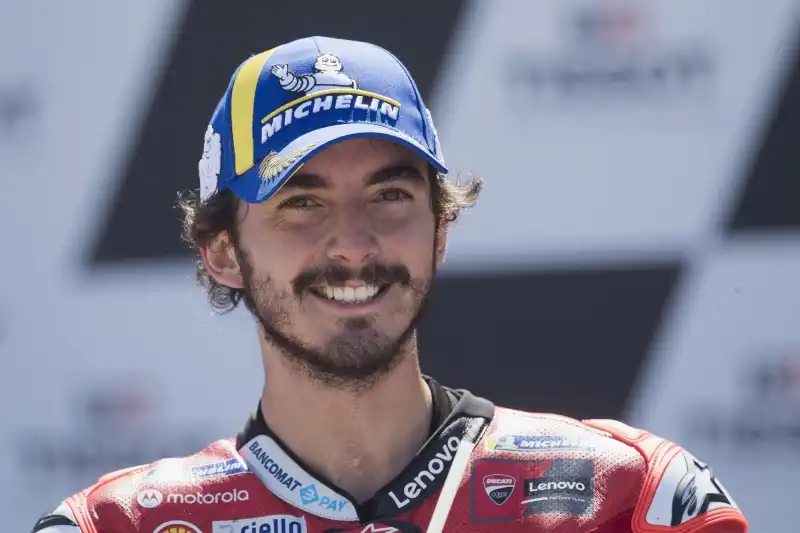 ©Getty Images