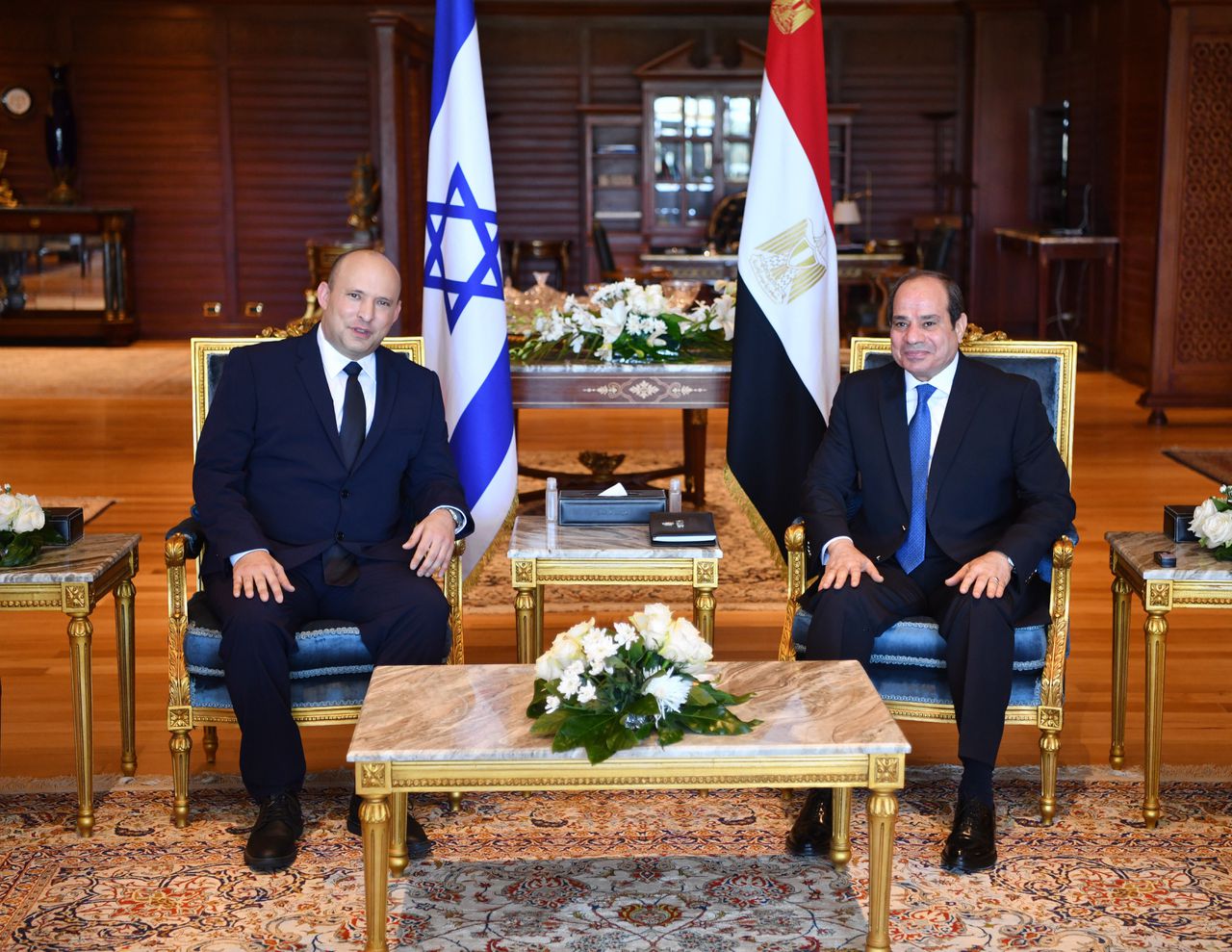 Egyptian President Abdel Fattah al-Sisi received Israeli Prime Minister Naftali Bennett Monday in the resort of Sharm el-Sheikh. This is reported by international news agencies. It is the first time in ten years that an Israeli government leader has visited Egypt for an official visit: in early 2011, then Prime Minister Benjamin Netanyahu met former Egyptian President Hosni Mubarak. A month later, Mubarak would be impeached after mass protests in Egypt.
Bennett, leader of the right-wing Yamina party, succeeded Netanyahu as Israel's prime minister in June this year. The meeting with Al-Sisi is one of the first major state visits since he took office. According to a spokesman for the Egyptian government, the two heads of government will discuss bilateral relations, regional developments and look at how to resume peace talks between Israel and the Palestinian Authority.
Egypt played a key role in securing a ceasefire between Israel and Hamas earlier this year after 11 days of fierce fighting in and around the Gaza Strip. At least 260 people were killed in Israeli airstrikes in Gaza. Thirteen people died in Israel. Despite the ceasefire, violence between Israel and Hamas has flared up again in recent weeks.
This weekend Hamas fired rockets, which were intercepted by the Israeli defense system. The Israeli air force then bombed Palestinian targets. It is not known whether there were casualties in these hostilities.