When 13-year-old Amin climbed the billboards, he probably didn't think his action would get him a five-year stadium ban. Yet that punishment is his share, the KNVB informed his parents on Tuesday. He also has to pay a fine of 100 euros, RTL Nieuws reports.
The boy stayed out of sight of the stewards during the final phase of the World Cup qualifier between the Netherlands and Montenegro and sprinted onto the field towards his idol Memphis Depay. The attacker briefly posed and then directed his young admirer back to the sidelines.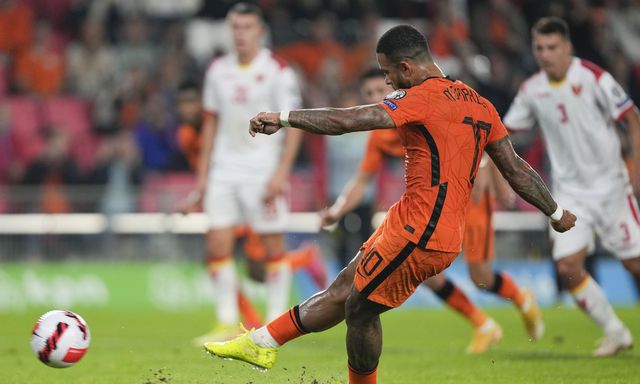 Also read our match report about the international match: Sloppy Orange starts late against Montenegro

Normally, field stormers are fined 450 euros, but the KNVB has taken the boy's age into account in this case. Fifteen others who also tried to get onto the field after the game have also been fined and given a stadium ban. The football association does not approve of the 13-year-old supporter's action, but also states that he had no bad intentions. Depay – captain of Orange at the time – saw the incident coming. "I know it shouldn't be. But if he is there, then he is there anyway and I take a picture," said the attacker.
Ziyech
Amin was a guest at Humberto Tan the day after the match. There he said that he was inspired by the youngster who ran onto the field two years earlier to take a picture with then-Ajacied Hakim Ziyech. Moreover, he wanted to prove his mother wrong with his intervention. After viewing the images with Ziyech, she told her son that he would "never dare".
Stimulated by her words, he seized his chance shortly before the final whistle. His mother, also a guest at Tan, said she never expected Amin to have the same guts that the Ziyech fan displayed. She called the incident a "joke that got out of hand". "It's hard to say, but that boy is having the time of his life. I hope there are no consequences for him."