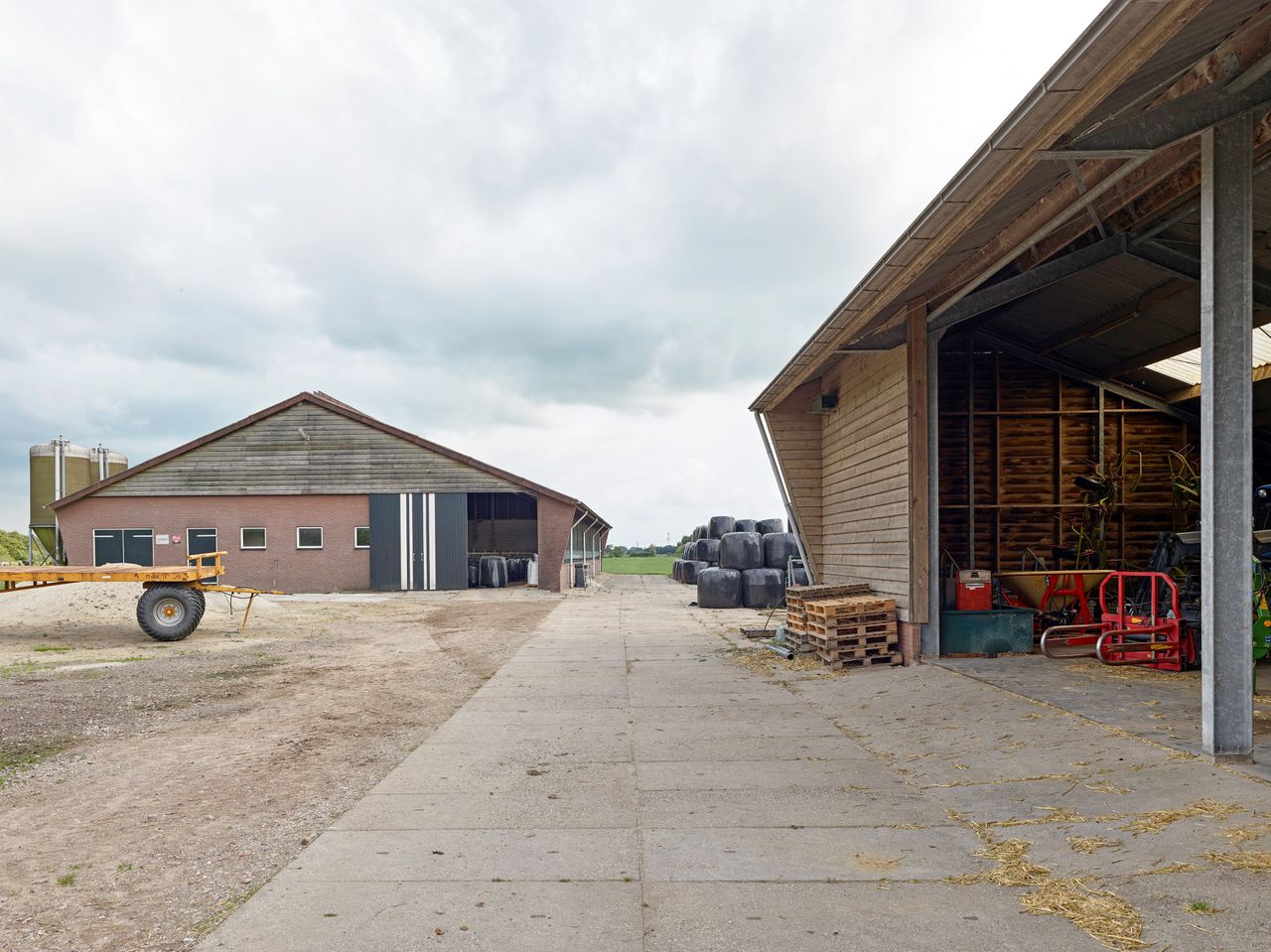 No, says Member of Parliament Tjeerd de Groot (D66), expropriating farmers is not a party. "It is not the intention that an empty cattle truck will soon be driving through the Netherlands to collect animals everywhere." But expropriation is a crucial instrument, he believes, 'as a big stick behind the door'.
The ministries of finance and agriculture have advanced plans to buy out farms and if necessary expropriate, reported NRC Monday based on documents viewed. By buying out farmers, an investment of billions, nitrogen emissions can be reduced more quickly and further damage to nature can be limited. That should prevent a new punishment for nitrogen damage in court. Until now, such coercive measures have been regarded as a major taboo.
In the House of Representatives, D66 member De Groot has been one of the main advocates of a significant reduction in livestock for years. "Of course we have to do this together with farmers. But we do need a remedy if such a farmer nevertheless says: I will stay here and I will increase my land price indefinitely."
A last resort, if there really is no other option: that is also how the Ministries of Finance and Agriculture view the expropriation of farmers, in their views on agriculture and nitrogen. The two visions were drawn up this summer at the request of the Council of Ministers, calculated by the Netherlands Environmental Assessment Agency (PBL) and discussed in the cabinet.
Few supporters
Both ministries hope that hundreds or even thousands of farmers will be tempted into a voluntary buy-out scheme: the most money has been reserved for this in both scenarios. But that's not enough, officials think. Force is inevitable to get rid of some of the big emitters.
Agricultural organization LTO declared itself in a reaction "principally against coercion" and against "land grab", but the reactions in The Hague were already milder. Derk Boswijk, Member of Parliament for the CDA since this spring, called the expropriation plan "very expensive, time-consuming and polarizing", but there was no fundamental rejection. "Starting with expropriation is really the wrong order," MP Thom van Campen (VVD) wrote on Twitter.
It was not an enthusiastic embrace of the plans, but also not a definitive rejection. It shows how quickly the nitrogen debate has moved on in a few months.
Two reports by two renowned former top officials, published in March this year, play a crucial role in this. It also called for coercive measures, but two other conclusions were even more important.
The first: it is not possible to reduce nitrogen emissions sufficiently with technical gimmicks. That put a damper on farmers and politicians who had put their hopes in air scrubbers and other innovations that tackle nitrogen emissions.
Even more drastic was the second conclusion. According to the officials, the European nature rules are so hard to interpret that any deterioration in protected nature areas due to nitrogen emissions can lead to yet another block on new permits – or even to the withdrawal of existing permits. That prospect was not activist science fiction, officials said, but very real.
It was a vision of horror where the current crisis, where new permits came to a standstill but existing permits remained intact, would fade.
The reports appeared almost silently: it was the week of the elections to the House of Representatives. But behind the scenes, they helped shift the panels. Within the cabinet there was a growing awareness that extra action was needed, also to prevent a new embarrassment in the courts.
With this assignment, the ministries worked out the concrete scenarios this summer. That was also the reason that the subject, one of the biggest challenges for the Rutte III cabinet, did not appear anywhere in the formation memorandum that VVD and D66 drafted simultaneously as a starting point for a joint coalition agreement.
Not presented too quickly
One option was to present plans before Budget Day, just as the cabinet also wants to make extra money available in the budget for climate action. The disagreement on this subject turned out to be too great for that. Insiders in The Hague point in particular to the CDA. Party leader Wopke Hoekstra, as Minister of Finance, was aware of the plans, but his party and supporters remain divided.
In addition, the party feels the hot breath of the BoerBurgerBeweging in the neck. Party leader Caroline van der Plas immediately rejected the expropriation plans outright. "The Netherlands seems to be becoming a communist state," she said on Twitter.
A version of this article also appeared in NRC in the morning of September 7, 2021