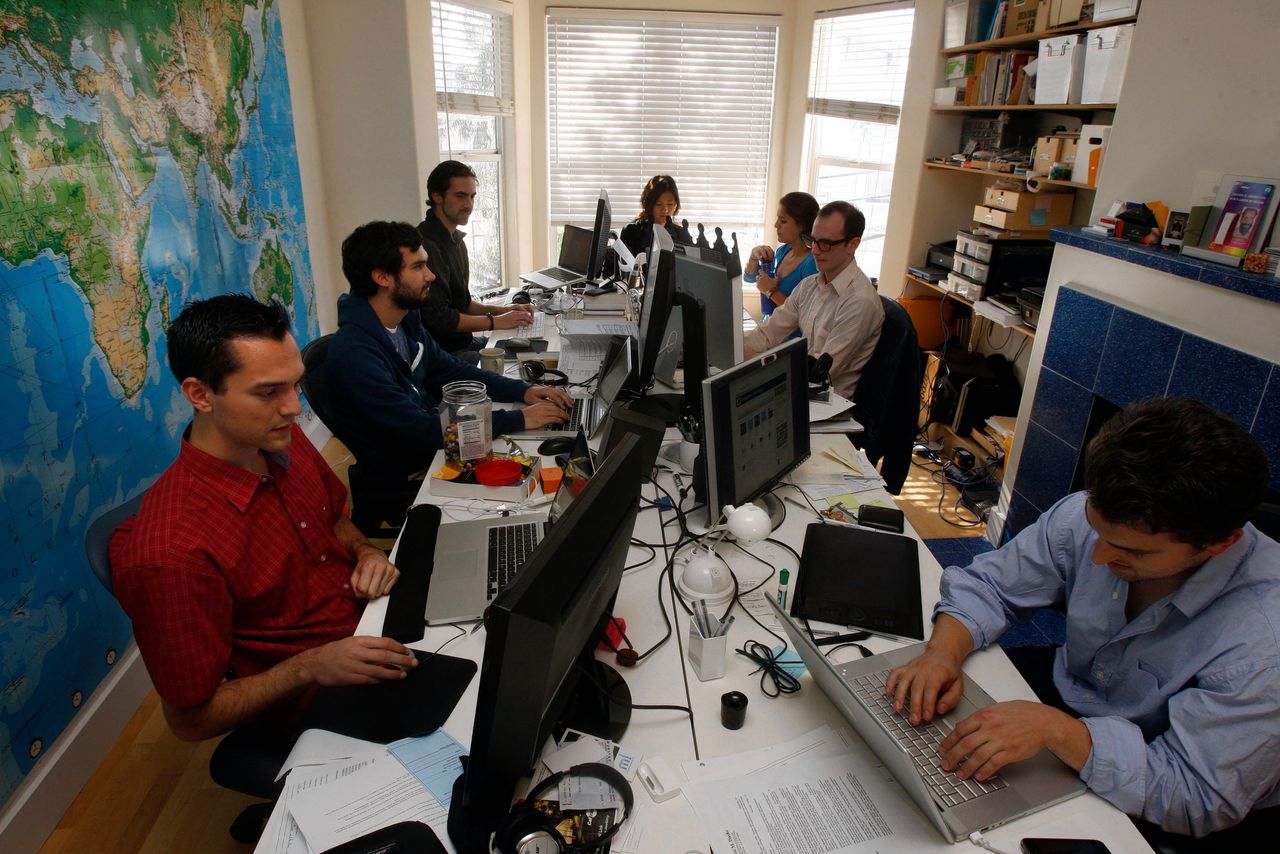 It was November 2008 and Airbnb was on the brink of death. Nate Blecharczyk, Brian Chesky and Joe Gebbia's company, then called Airbed and Breakfast, had struggled with its business concept for years. The idea was good, they thought. The problem: the customers never came.
The founders were in debt tens of thousands of dollars and looked in vain for financing. As a final rescue attempt, they signed up for Y Combinator: the famous accelerator in Silicon Valley. Accelerators – best translated as growth accelerators – are mentoring programs in which experienced entrepreneurs help promising start-ups get started.
The participation turned out well for Blecharczyk, Gebbia and Chesky. During Y Combinator, Airbed and Breakfast changed its name to Airbnb, hired a professional photographer for better photos on the site, and the founders decided to focus only on homes in New York. With success: the turnover quickly doubled – and every week after that. The founders of Airbnb (current market value: about 70 billion euros) now coach Y Combinator participants themselves to protect them from the mistakes they made themselves.
Every year, hundreds of companies participate in Y Combinator, which takes place twice a year and lasts for three months. The program ends this Tuesday for the more than three hundred companies that started in June. It traditionally ends with Demo Day; the participants then present their company to a thousand potential investors.
To California
Y Combinator has been around since 2005 and has produced numerous billion-dollar companies: in addition to Airbnb, they include payment processor Stripe, cloud service Dropbox and social medium Reddit. Participation gives access to the exclusive alumni network Bookface, where entrepreneurs conclude deals and exchange knowledge. Investors are clamoring to step in, says Oliver Brinkhorst of the San Francisco-based network organization DutchTechSF. "Participation in the program is seen as a stamp of approval."
As far as is known, seventeen Dutch companies have participated in Y Combinator since 2012, including the billion-dollar companies Messagebird from Robert Vis and Gitlab from Dutch founder Sytse Sijbrandij. The current crop has a striking number of Dutch participants: Orderli and Tablevibe (catering apps), Quest (audio platform) and Momo Medical (motion sensor for nursing homes).
It helped the Dutch participants that Y Combinator could be followed completely virtually this year due to the coronavirus. "You no longer had to go back and forth to California for a ten-minute job interview like you used to," says Brinkhorst, who advises young entrepreneurs to sign up for such programs. "These are the opportunities that are up for grabs right now. Just do it, even if you don't think you're good enough."