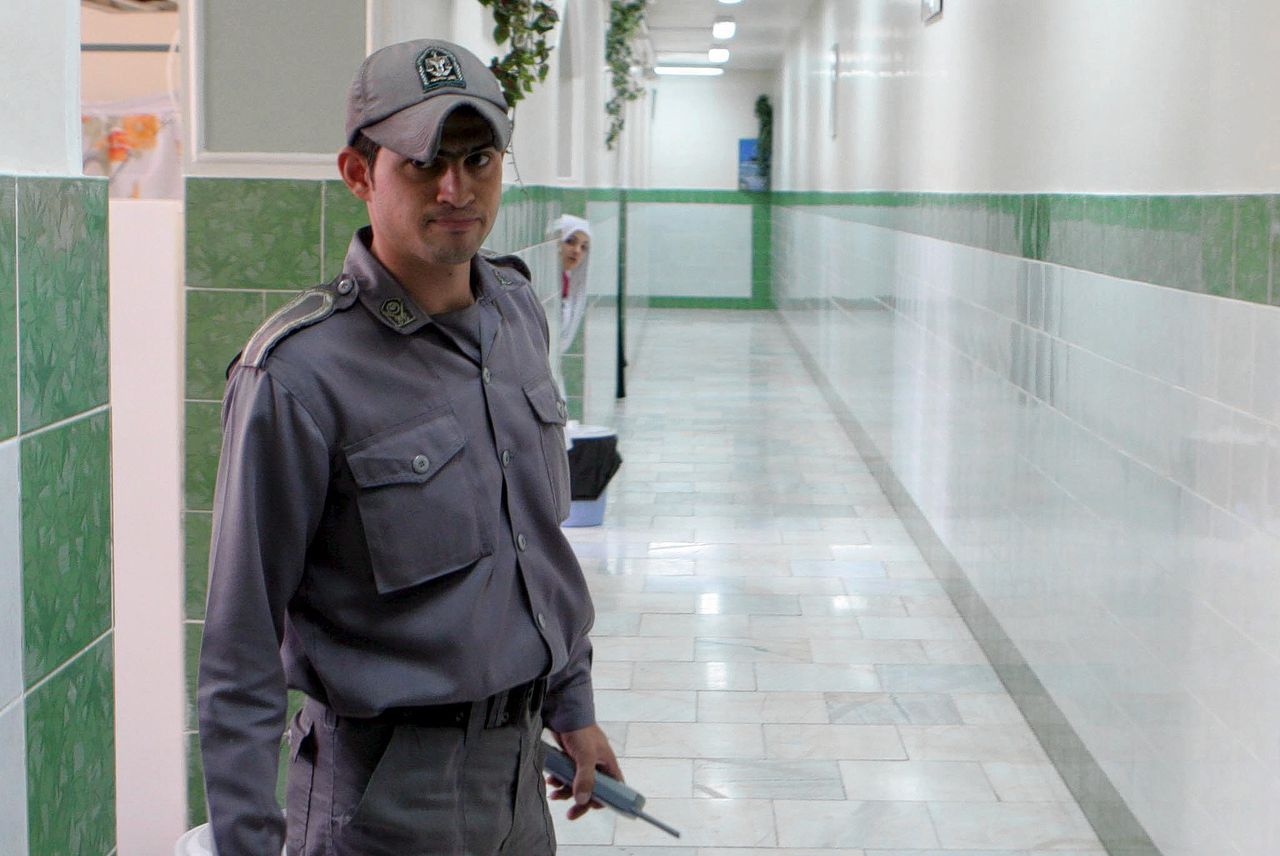 The head of Iran's prison system apologized on Tuesday for the appalling conditions at Eving Prison in Tehran. The reason was surveillance footage revealed by hackers on Monday, showing guards beating and dragging detainees across the floor. Prison chief Mohammad Mehdi Hajmohammadi mentions the content of the images in a message on Twitter "unacceptable" and writes that it will work to "tackle" the perpetrators.
The images, reported by news channel Al Jazeera, show a warden dragging a half-conscious, emaciated inmate through the facility, while other staff members watch. It also shows how guards beat detainees and photos have been shared of tiny isolation cells. Most images date from 2020 and 2021.
The group that carried out the hack calls itself Edalat-e Ali ("Ali's Justice"). The name is a reference to the son-in-law of the Prophet Muhammad, an imam revered by Shia Muslims.
'Torture regular practice'
Hajmohammadi's apologies are a rare acknowledgment of human rights violations in Iran. At the same time, he has not yet presented a concrete plan to tackle the abuses.
The dire conditions in Eving Prison are nothing new. Torture in the institution is standard practice, Amnesty International concluded last year. According to the human rights organization, detainees are "beaten", sexually abused, given electric shocks and denied medical care. Hundreds of people would also be imprisoned without due process.
Iran's main institution for political prisoners has been under fire in the West for some time for its appalling treatment of detainees. Foreigners are also detained there and are regularly deployed to put pressure on their country of origin. Both the United States and the EU have blacklisted the prison for "serious human rights violations".