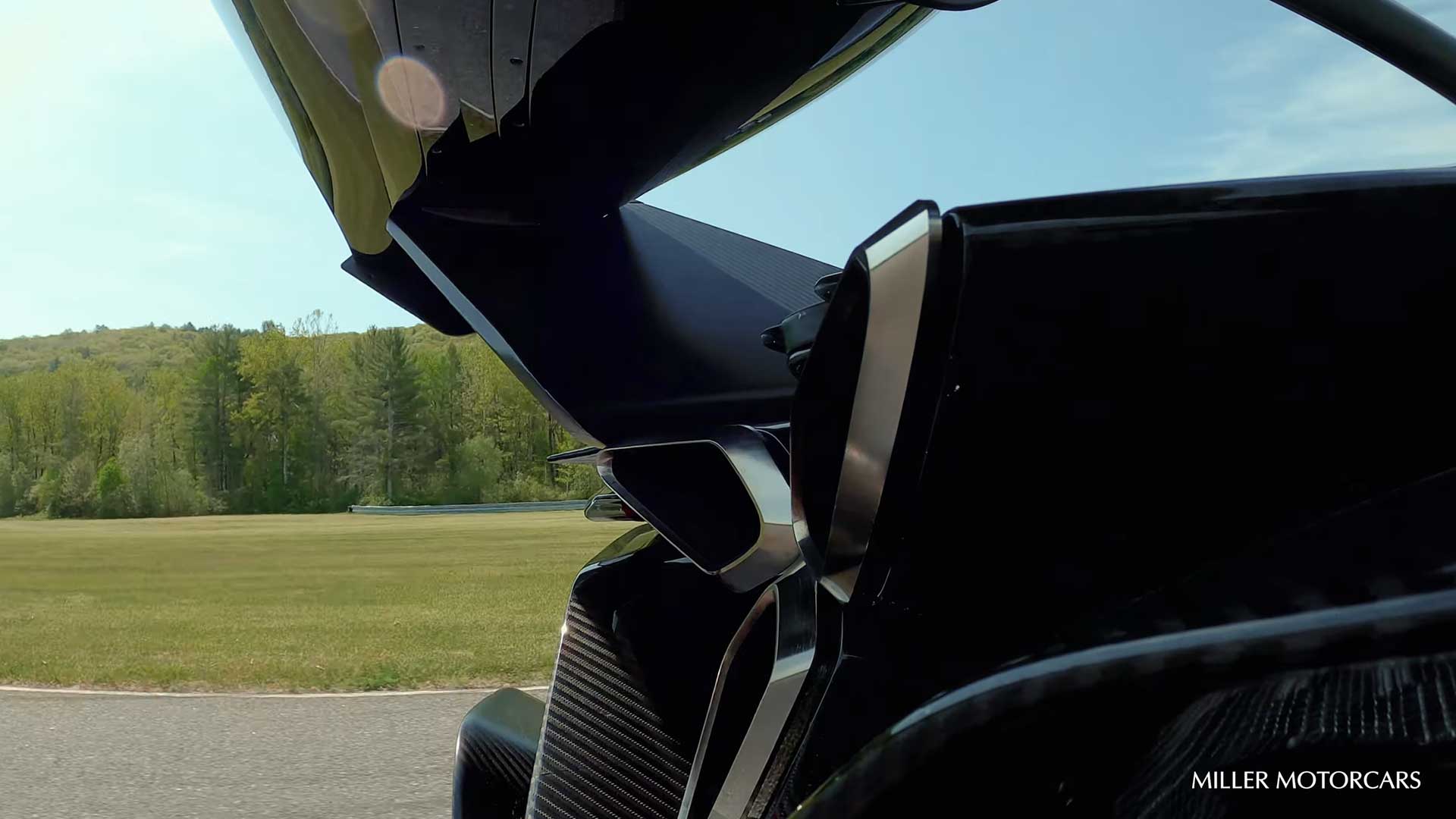 According to Norman Choi, the big boss of Apollo, his Intensa Emozione has the lightest and most expensive exhaust of all hypercars. The three extraterrestrial end pieces come from the 3D laser printer (which works slightly differently than a laserjet printer) and cost, according to Choi, 'as much as a BMW M4'. That was in 2017, when the car debuted, about 70,000 euros (in the Netherlands, of course, slightly more). The engine compartment is covered in gold leaf – that also helps with the price tag of 2.3 million euros.
Number five is called Carbon Dragon
The Apollo Intensa Emozione in the video below is number five. It's called the Carbon Dragon and it's easy to see where the inspiration for that name came from. The car is finished in unpainted carbon fiber and 'Dragon' just sounds cool. Plus: he has plenty of wings.
Apollo builds ten copies in total. The Apollo Intensa Emozione goes from 0 to 100 km/h in 2.8 seconds. A howling 6.3-liter V12 without turbos provides 780 horsepower and a top speed of 335 km/h. By the way, that twelve-cylinder is derived from Ferrari. The Intensa weighs only 1,250 kilograms and creates 1,350 kilograms of downforce at a speed of 300 km/h. Shifting is done with a six-speed pneumatic racing transmission.
Geluid Apollo Intense emotion