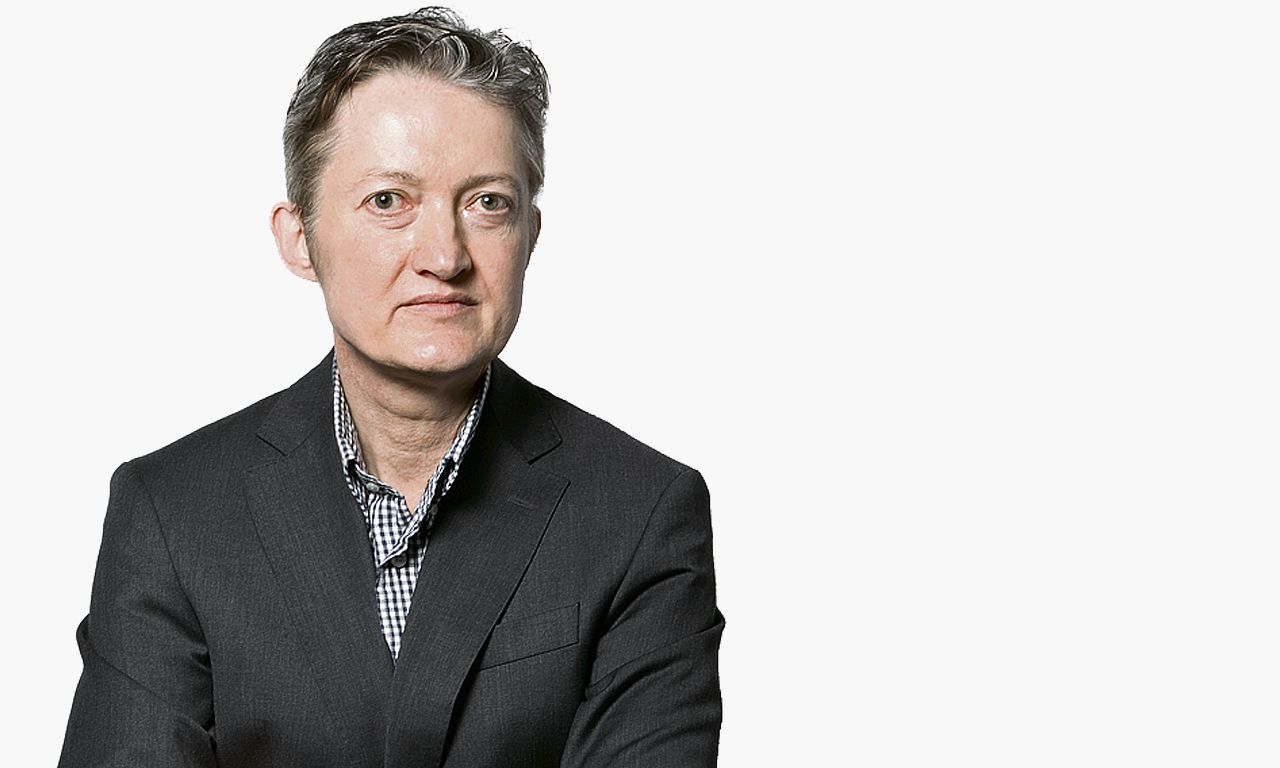 It was because of the shoes that I got stuck with a romantic movie. Woman makes a business trip to rural America and arrives with a large suitcase and in high heels: stumbling into the local guest house. Why didn't that woman put on sensible shoes?
It may seem like a trivial matter, but the high heels are a topos, a regular script twist in the world of romance, so there's no harm in delving deeper into the matter. Fortunately, I have done my preliminary work in recent years.
That's how I immediately remember Sandra Bullock staggering through Alaska in high heels in the romantic film The Proposal. And that Cameron Diaz arrives in the snowy English countryside in high heels and with four different winter coats in three different suitcases in the romantic film The Holiday.
All extremely unwise. And that of actresses like Bullock and Diaz, who just as easily play a sporty action hero and who should therefore know better. Then why those shoes? The impractical outfit must show that the characters are initially politically behind, I will demonstrate today, and that they still have something to learn about life. But let's not get ahead of things. First that romantic movie I got caught up in.
It was a movie from Hallmark, the greeting card company. Today, RTL8 broadcasts generously about us Hallmark films and if I hadn't noticed that before, it was because I was busy with the future of the world. You watch something as momentous as the news for a year, and Hallmark Entertainment can just slip away. But now my attention had been drawn and I was fascinated by Love Stories in Sunflower Valley. Or maybe it was Love & Bubbles in Crystal Cove. Of Love at the Ranch.
Such sticky and sugary films, writes a political commentator on the progressive American website Salon, spreading 'the Platonic ideal of fascist propaganda'. With their emphasis on domestic happiness, they show contempt for cosmopolitanism and incite white nationalism. In short, the commentator writes, 'Love & Bubbles in Crystal Cove' is more dangerous than the Nazi propaganda film triumph of will by Leni Riefenstahl.
Oh yes, you can look at it that way too. Well, those shoes. The heroine of the Hallmark films is, as mentioned, a woman with a fascinating profession. She has literary ambitions and writes for a newspaper. Well, sometimes she has a bubble bath shop, but at least it's something artistic. Not infrequently, the heroine has a busy fiancée, who invariably receives a two-hour business phone call halfway through a conversation with her. Then she meets the hero.
This hero, writes a political commentator on the progressive American website Slate, has a strong jawline and a 'white nationalist haircut'. He is also heterosexual. Our heroine is lucky with the latter, but the world is changing, the viewer wants more and Hallmark is lagging behind, writes a political commentator in the Washington Post. It's only when Hallmark distances itself from Donald Trump and the storming of the Capitol early this year that the company clearly picks up a progressive leg and opens the way for greater character variety.
One thing remains the same. This summer we can read that Hallmark will be producing a murder mystery starring Rochelle Aytes. And what do we read? The heroine writes for a newspaper and travels to the countryside. "Melanie is an award-winning investigative journalist in Boston who returns to her small town of Cherry Springs for a much-needed break."
Now we can mechanically add that Melanie has suffered greatly under the neoliberal pressure to achieve financial goals. That she does not travel to the countryside for a man or woman with a right haircut, but to put down her suitcases, kick off her shoes, rediscover nature, connect with the community and explore new forms of leadership . In short, to enter the twenty-first century.
Because, as a commentator, you might want to describe the turn from business efficiency to natural idyll as old-fashioned as fascist propaganda, but you can also see the same turn as a contemporary reappraisal of nature and existence beyond the reach of shareholder interests. What you can also do as a commentator: understand the romantic film as a warning that not everything can always be interpreted politically and that it is now time for a much-needed break.
A version of this article also appeared in NRC in the morning of July 27, 2021